Improvements, Enhancements & Fixes in XSplit Broadcaster 4.1 Update
Melvin Dichoso
May 04, 2021
2 mins read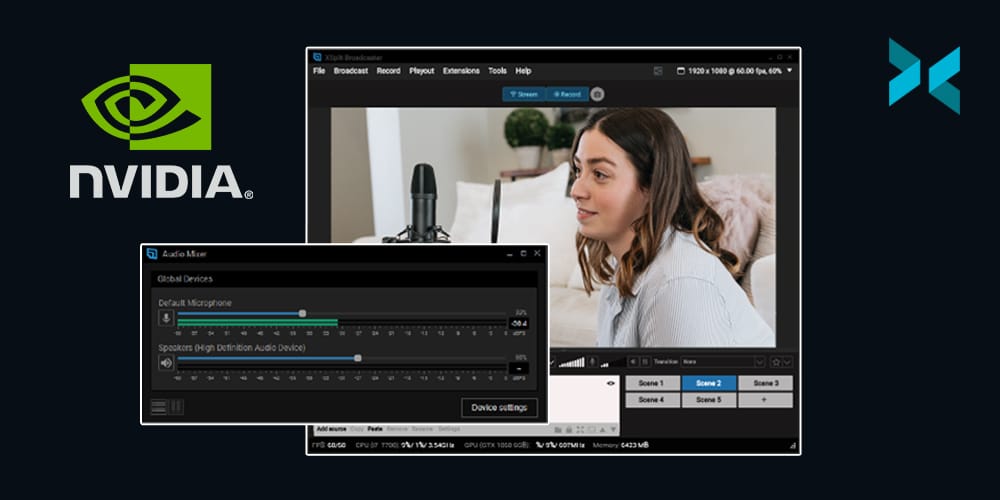 If version 4.0 was about introducing big new features, this update focuses more on enhancements of existing features, handy quality of life improvements, and tons of bug fixes. That's not to say there's nothing new and exciting in this update though and if we're being honest, we think there's just as much here! 
What's new in XSplit 4.1
If watching a video isn't your thing and you prefer reading text, here's a quick summary of all the goodies in this update.
Scene Presets Manager – Organize your presentation by adding multiple presets to your scene.
New and improved audio engine – Add as many microphones and playback devices as you want, and tweak them individually as you see fit.
NVIDIA Noise Removal – With the NVIDIA Audio Effects SDK for RTX GPUs, you can apply their noise removal directly to your microphone device.
Overhauled text source plugin – Everything is now done easier than ever with the updated plugin while still retaining its customizability.
Virtual camera scene selection – You can now specify what scene is outputting to the virtual camera.
HDR 10-bit input support for Elgato – Added support for 10-bit HDR input which is converted to 8-bit.
New License type – Only using Broadcaster and nothing else? There is now a Broadcaster-only Premium license! 
Better in-app customer support experience – Exceptional support has been our priority ever since and in this update, we've made in-app customer support more intuitive than ever. 
Dark Theme – The UI has had a lick of paint including a brand new dark theme.
Bug fixes – Any version update won't be complete without a ton of bug fixing. This one's got plenty! You can refer to the release notes for the full details. 
You can download and install the latest version at xsplit.com/broadcaster, or go to Help >> Check for Updates from inside the XSplit Broadcaster app.
Quick shout out to our PTR warriors who have been helping us test all of these new things and ensuring the product that comes out to the general public is ready for prime time! If you want to be part of that awesome group, go check out our PTR page and join our Discord server.
We're looking forward to hearing back your thoughts on this update, while also preparing for PTR 4.2 😉
Melvin Dichoso
A basketball junkie, blogger, headphone enthusiast, aspiring chef, and traveler wannabe. Does social media and various other stuff for XSplit.
More from this Author