Improved Stream Delay in XSplit Broadcaster 2.0
Melvin Dichoso
July 02, 2015
1 min read
If you are setting up an ambush in Counter-Strike or just drew a potentially game changing card in Hearthstone, then you don't want your opponent to know what is coming next.
That is why it is useful to set a stream delay, and with XSplit Broadcaster 2.0 we've made it easier than ever! Please note that stream delay is only available to Premium license holders.
Stream delay can be configured from within your broadcast plugin window (and no longer requires the use of Java). Simply mark the check box and enter your delay time in seconds as shown below.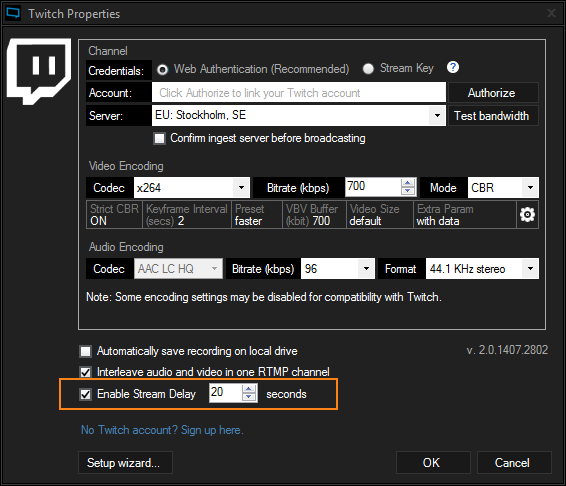 We hope you enjoy this simplified stream delay setup. Please note that this stream delay setting does not determine the exact delay of those viewing your broadcast. Viewers will also experience delay from transcoding, transportation delay,etc that the stream delay set in XSplit adds to. You can find the latest XSplit Broadcaster 2.0 beta version here and we hope to see your feedback in the comments.
Melvin Dichoso
A basketball junkie, blogger, headphone enthusiast, aspiring chef, and traveler wannabe. Does social media and various other stuff for XSplit.
More from this Author