Is the Hybrid Office the New Normal?
Kate Waddon
November 19, 2021
3 mins read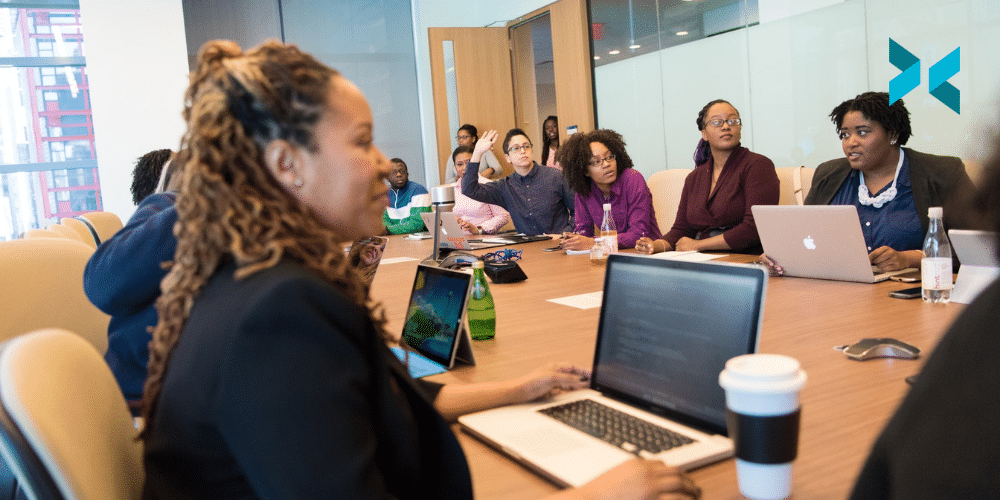 A recent survey by the Office for National Statistics found that 85% of employees currently working from home wanted to keep a hybrid model of remote and office work in the future. Siemens is even calling its hybrid option 'The New Normal Working Model' and many global brands are working towards a 'remote first' structure. However, the UK Government has indicated that it expects a complete return to the office. Here, we take a closer look at hybrid office advantages, disadvantages, and what you can do to implement changes that work for you and your team!
Hybrid office advantages
There are many benefits to adopting a hybrid work model, here are some hybrid office advantages:
It's inclusive. Barriers such as disabilities, childcare, and transport can be at least partially overcome with this more flexible approach.
Employers have access to a wider talent pool. Not only does home working help break the barriers we mentioned above, it also means that employers can recruit the best candidates from any location.
The ONS survey reported that home-working employees enjoyed an improved work-life balance. Four out of five employers stated that "improved staff wellbeing" was the best reason for continuing with home working.
Productivity can increase thanks to fewer distractions, no wasted commuting time, and employees having more freedom to choose the hours that suit them.
As we now all know, keeping away from the office prevents the spread of viruses and bugs. In 2020, the absence rate among homeworkers was 0.9%, compared with 2.2% among their office-working counterparts.
The lower overheads involved are great news for companies trying to keep their running costs down.
It's greener – by cutting the amount of daily commuting, companies are helping to reduce carbon emissions. As hybrid office advantages go, this is a big one!
Your facilities manager will tell you that company expansion is a logistical nightmare, impacting everything from parking spaces to fire safety. Hybrid-working employees share onsite facilities, making this a practical and cost-effective way to grow a company.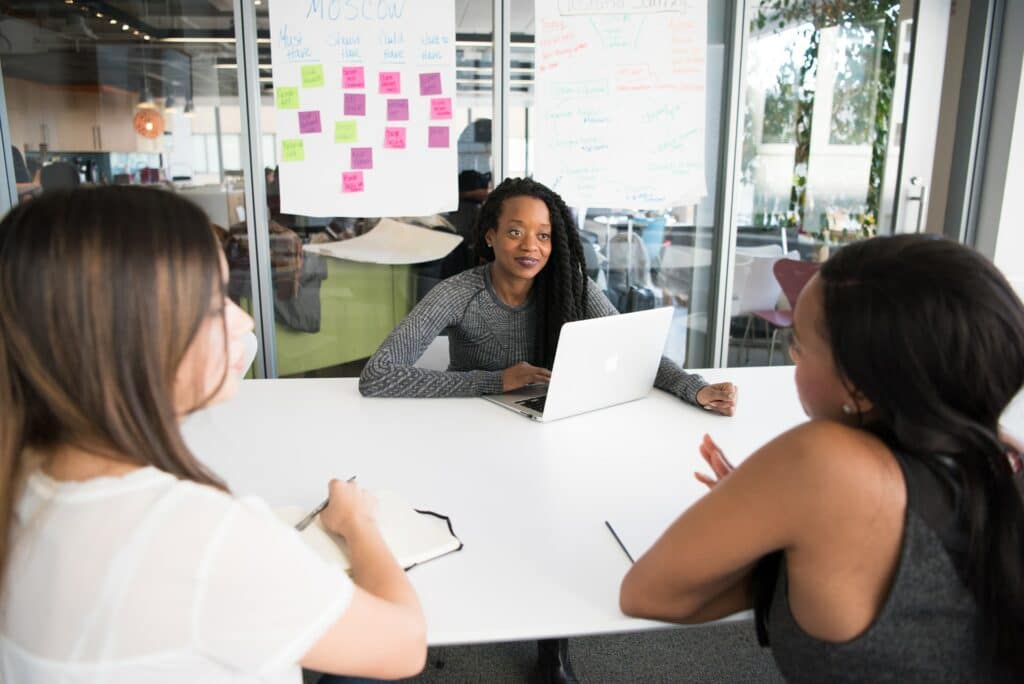 Disadvantages of a hybrid set-up
As with any model, there are also disadvantages.
Communication isn't as easy. Even a tried-and-trusted platform like Slack isn't as simple as popping across to someone's desk.
The UK Office for National Statistics reported that employees found collaboration more difficult while working remotely.
Similarly, there's a fear that relationships could suffer, whether they're your informal friendships, your mentorships, or your head-hunting.
It's not as easy to manage the protocols around working hours, internet security, and the personal use of company equipment.
There are also potential practical problems. For example, how are software and hardware issues fixed? 
It could create 'two classes of employees' according to Forbes – those who have and have not got the facilities and space to WFH.
Problems such as work-related stress could be harder to spot and support.
Find the best hybrid work method for you
With so many companies already using hybrid working methods, there are plenty of models to learn from. Here are a few suggestions for hybrid-friendly policies and practices that some consider hybrid office advantages:
Microsoft offers all employees the option to work remotely for up to 50% of their hours.
US company Dropbox has a Virtual Tool Kit for its WFH teams.
Lockheed Martin trained all their managers in running a remote workforce, aiming to have 45% of the staff on hybrid contracts.
You could try setting aside different tasks for home and office days. For example, write reports on home days and arrange meetings for office days.
Make use of remote tech, such as XSplit Presenter, which can help you create and annotate a live presentation in the same way that you would in person.
Keep the workplace culture going on home days by allowing for virtual coffee breaks and chances to chat with colleagues.
Explore the range of software designed to help teams collaborate from afar – try XSplit Capture for easy sharing of screenshots and videos.
Do you think a hybrid model could be the future for your workplace? Would it suit your team? Find out more about a hybrid office from an employee's perspective in our recent blog.
Kate Waddon
Kate is a freelance content creator and a working-from-home veteran of over 12 years. When not researching and writing, she's to be found on her local beaches (in all weathers) with her kids.
More from this Author