Creating Fighting Game Content with XSplit
Luis Vigil
November 01, 2019
4 mins read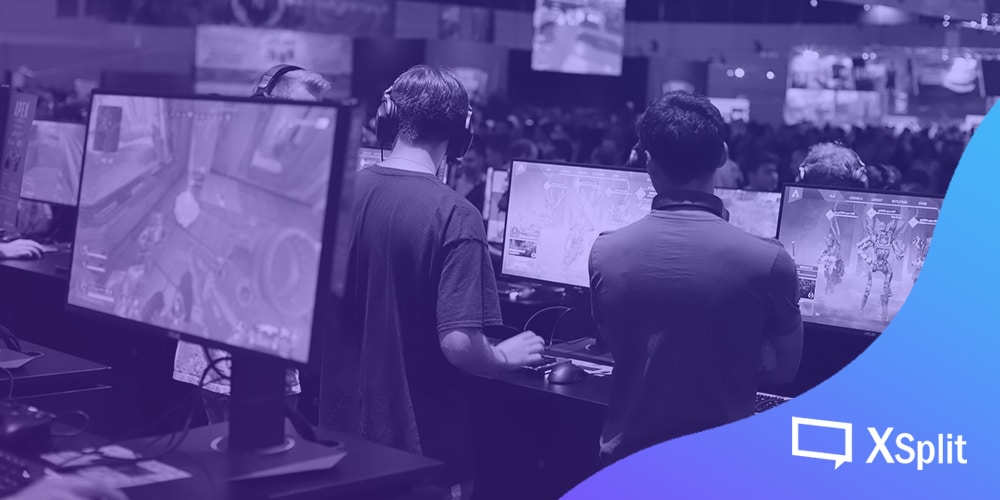 The fighting game community or FGC has grown tremendously since the release of Street Fighter IV in 2009. With Riot's fighting game on the horizon, the FGC is poised for another boom and exposure to a whole new community. This means there are many more opportunities for content creators to build their audience with FGC content. XSplit has all the tools you need to create unique FGC content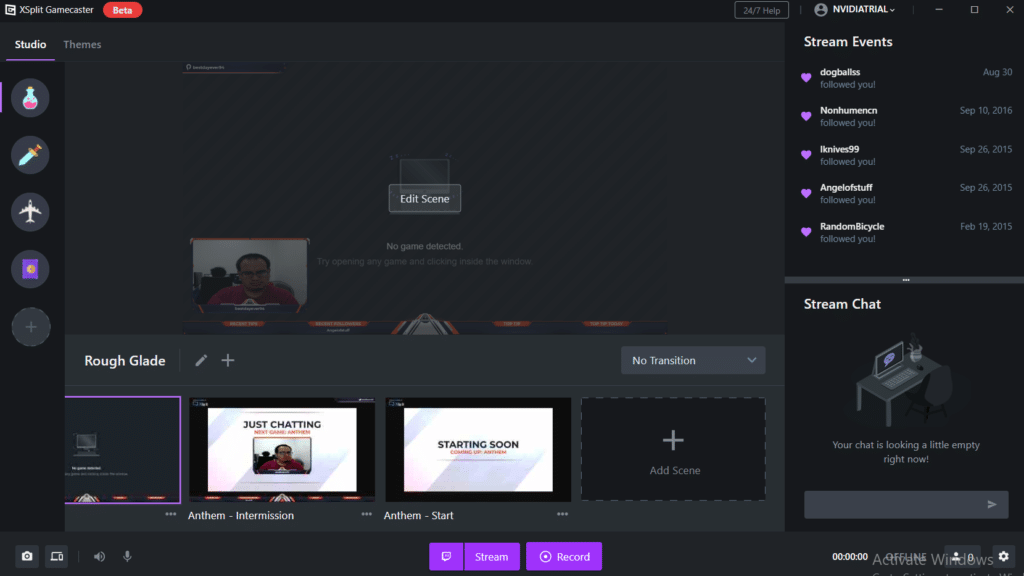 Streaming Online Matches
By far the easiest way to start creating FGC content is by streaming your online matches, especially ranked mode to show how you stand against the best players in the world. If you want to stay focused on your matches and not have to worry about a complicated stream setup, then XSplit Gamecaster is the perfect choice. All you need to do is login with your streaming platform of choice and XSplit Gamecaster will help you configure your perfect stream with overlays and alerts already setup. XSplit Gamecaster also features an in-game overlay so you can chat, view stream event and control your stream all without leaving your game.
Creating Educational Content
Now if you aren't planning to become the next Capcom Cup champion, there is still a huge need for people to teach fighting game fundamentals to all the newcomers. Concepts like footsies, bread and butter, and mind games are better shown through gameplay. XSplit Broadcaster offers a variety of tools to help break down difficult concepts.
The first tool is the gamepad visualizer. The gamepad visualizer allows you to display the inputs from the controller you've connected. It also has skins for different controller types like arcade sticks and hitbox.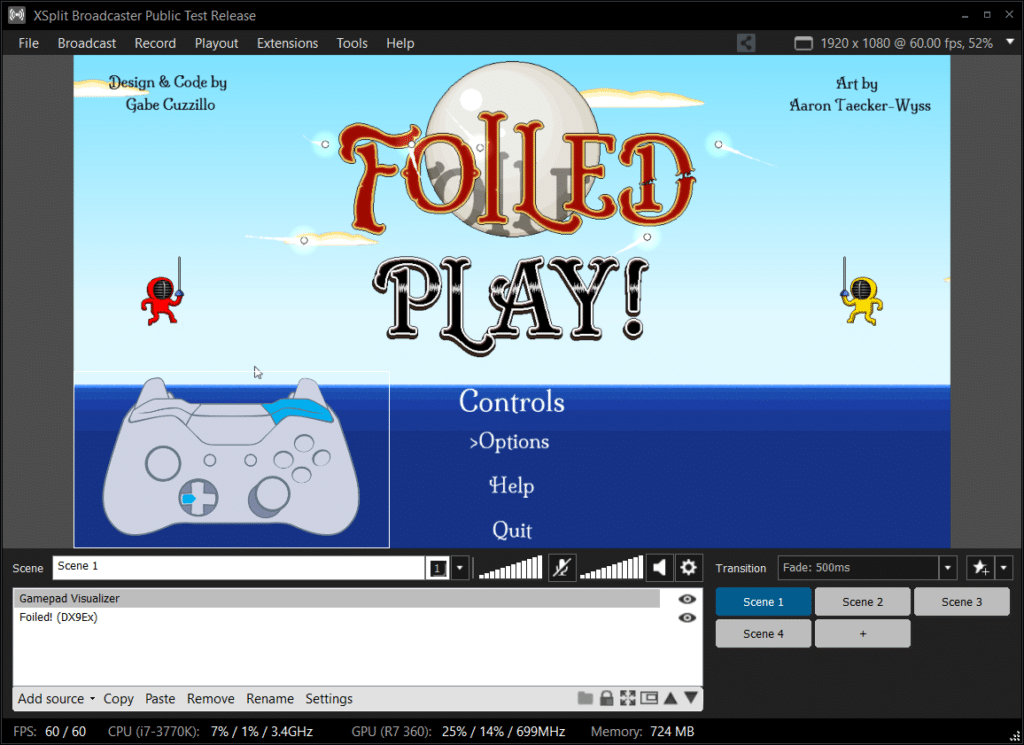 Another important part of educational content is review specific points of a match to teach things like option selects or explore match psychology and decision making. There's two methods of doing this with XSplit Broadcaster. First you can record your matches using local recording and then play the recordings within XSplit. Combine this with XSplit Broadcaster's whiteboard source and you can do really detailed analysis of footsies and other tactics.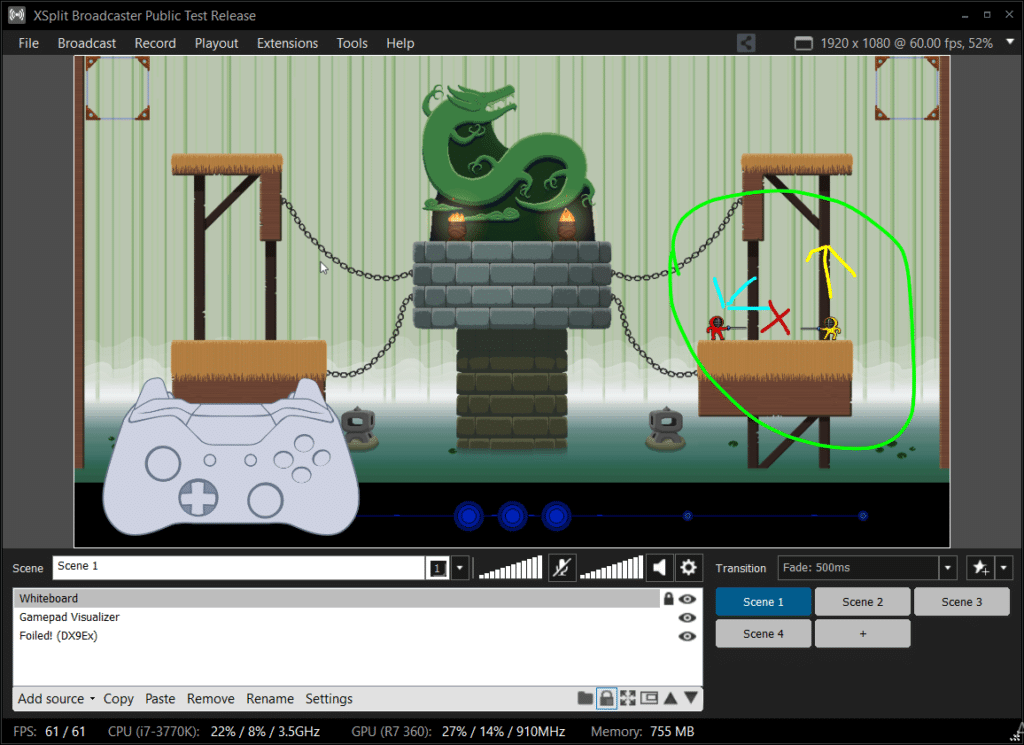 If you're looking to take a quick look back at the end of a round or a short moment, then that's where the replay sources comes in handy. Just add the replay source to a scene and set the length of the replay and a hotkey to trigger it. Now anytime something hype happens, you just have to hit the hotkey to display the replay. 
FGC Podcasts
Sometimes, the best way to start creating content is with friends and colleagues. One of the best parts of the FGC is the diverse set of voices from all over the world telling their stories. XSplit Broadcaster gives you powerful tools for creating high quality podcasts. For the best quality, it is recommended to use skype, which has integrated NDI technology. When you start a video call on Skype, if you have enabled NDI you can add each video independently as a source in XSplit. This will give you more flexibility in positioning each guest's video feeds, especially if you plan to use lower thirds and other graphics.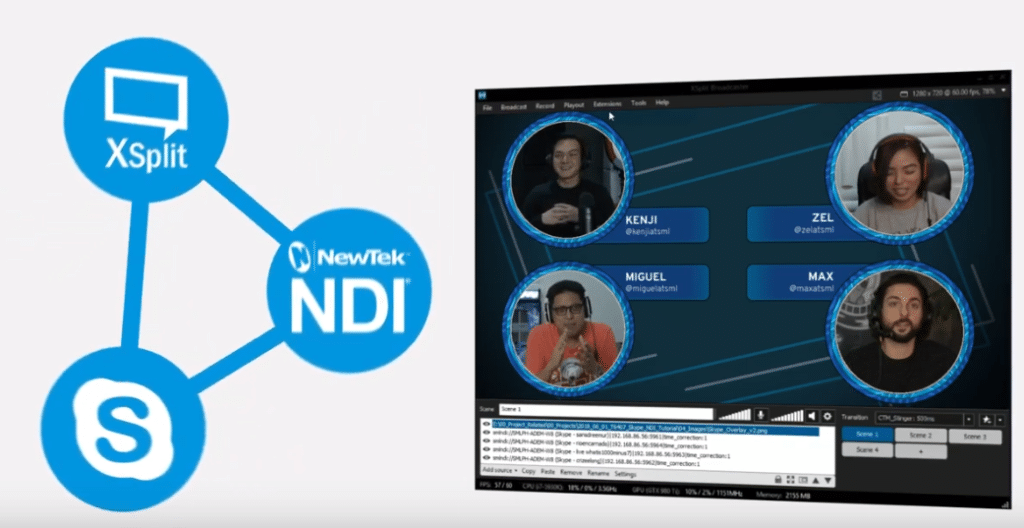 If you are using other VOIP software, then you can use XSplit' screen capture to capture different video feeds from the call.
Finally, audio is extremely important for podcasts, especially if you will be uploading your archives to audio only platforms. XSplit Broadcaster's audio mixer extension is extremely helpful in making sure you have proper audio levels. The audio mixer will give you accurate decibel levels for your system sound and microphone devices, so just make sure one level isn't higher than the other and that your audio isn't clipping or going over 0 db.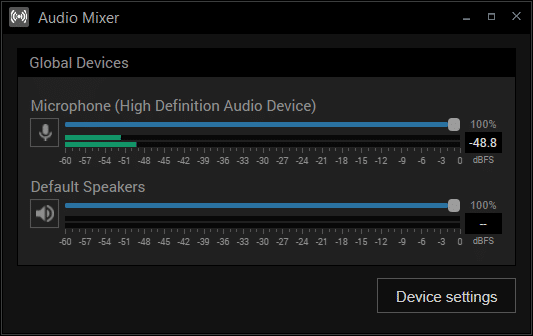 FGC Tournaments and Event Production
Possibly the most popular use of XSplit has been for live stream production of FGC tournaments and events like EVO, Final Round, and CEO by crews like Team Spooky and Ten/o productions. Now covering the ways to setup an FGC stream with XSplit can be its own separate blog post, so I just want to cover some important tools and features XSplit has for FGC events.

First and foremost is the projector mode! Projector mode let's send video from your live scene or any other scene you have to each one of the outputs on your video card. So one projector output can be for the live audience, one output could be a raw gameplay feed for recording and one output for your commentary team. 
Next is enabling adaptive bitrate, especially if you will be broadcasting in a variety of venues where stable internet isn't a guarantee. You can find the option for adaptive bitrate in the advanced encoding settings of your broadcast plugin.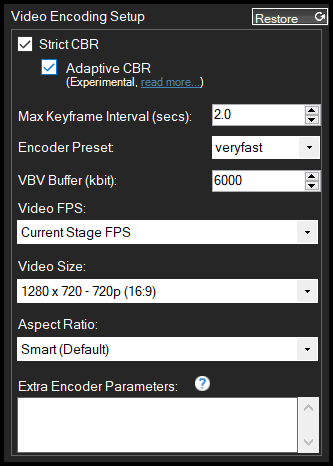 Finally make managing audio easier with the per scene audio extension. This extension will allow you to set audio levels for microphone and system sound for each scene. This will help avoid issues like when you are playing a video ad while your commentary team is still talking.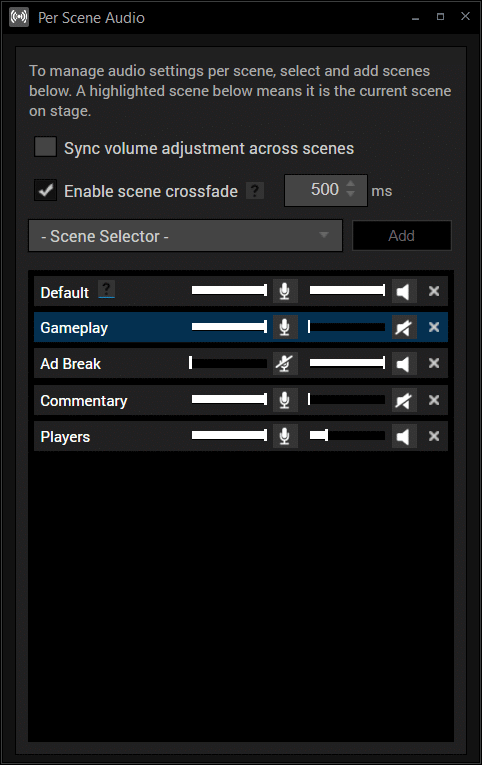 Creating and Manage VOD Content for the FGC
Just because you've streamed doesn't mean you are done creating content. You can repurpose your archives into highlights or VODs to upload to YouTube or on your social media.
As mentioned before, XSplit has a local recording function, but if your PC doesn't have the juice to stream and record, then you can use the carbon copy function. You can enable carbon copies being generated via the broadcast settings plugin. Just note that these carbon copies will reflect any frame drops that happen during the broadcast.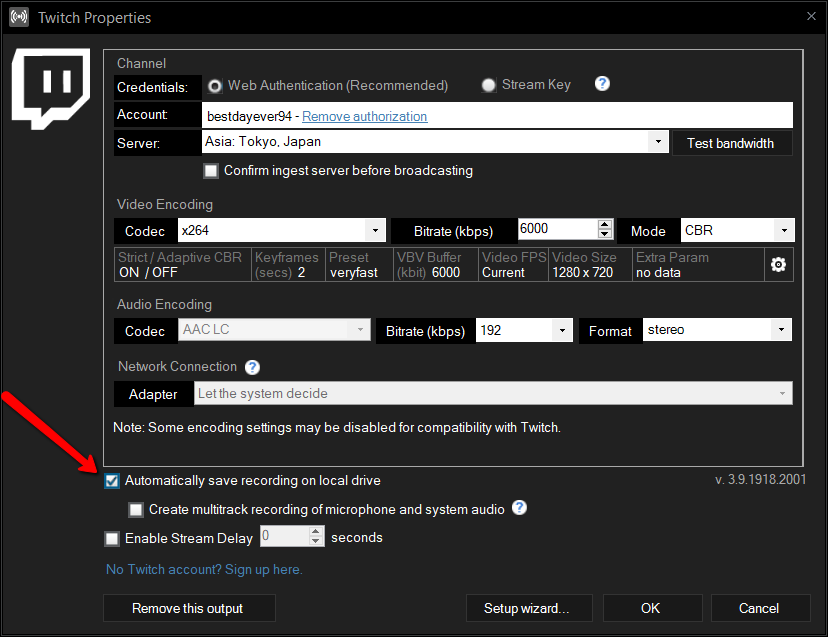 Next you can use the free Express Video Editor to make highlight reels of your clips. For even faster editing, cue points are automatically generated every time a scene is switched. You can also insert your own cue points with a hotkey.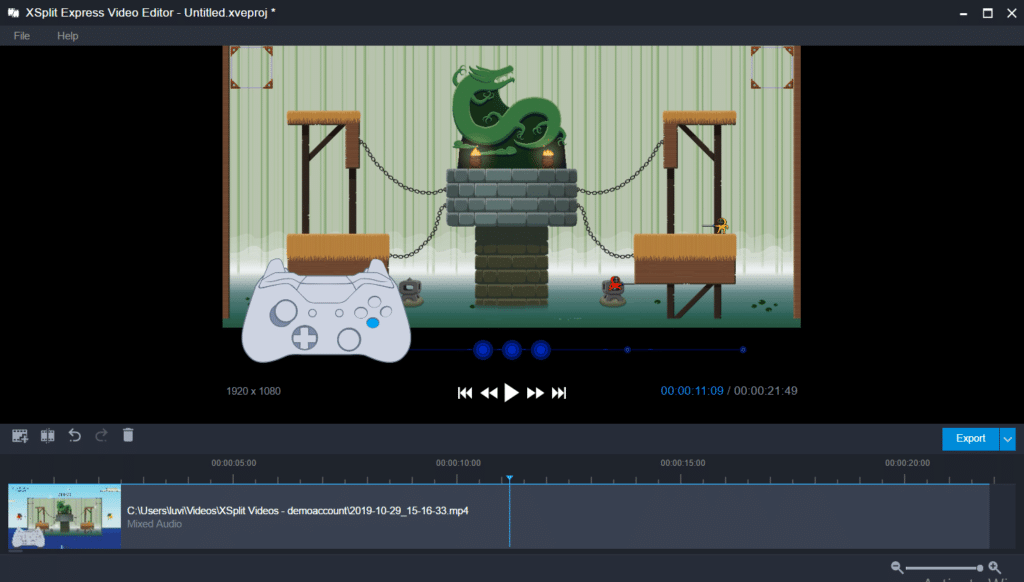 Finally XSplit's media manager will allow you to upload your videos directly to YouTube! Go to file > my recordings, right click on your video and upload to YouTube!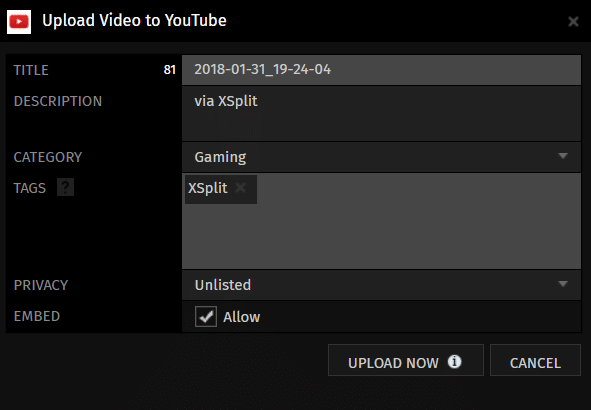 That about wraps up all the tools you can use to create fighting game content with XSplit for Twitch, YouTube, Mixer, Instagram, wherever you want to build your digital empire! If you have any questions about this let us know in the comments!
Luis Vigil
Louis Vigil has been working on live stream productions for a variety of gaming events for over 10 years! When not broadcasting an event somewhere in the world, Louis also produces educational content for people looking to get into broadcasting on his Offcast YouTube channel.
More from this Author