The changing education scene and how XSplit VCam can help
Akemi Trinindad
October 28, 2020
4 mins read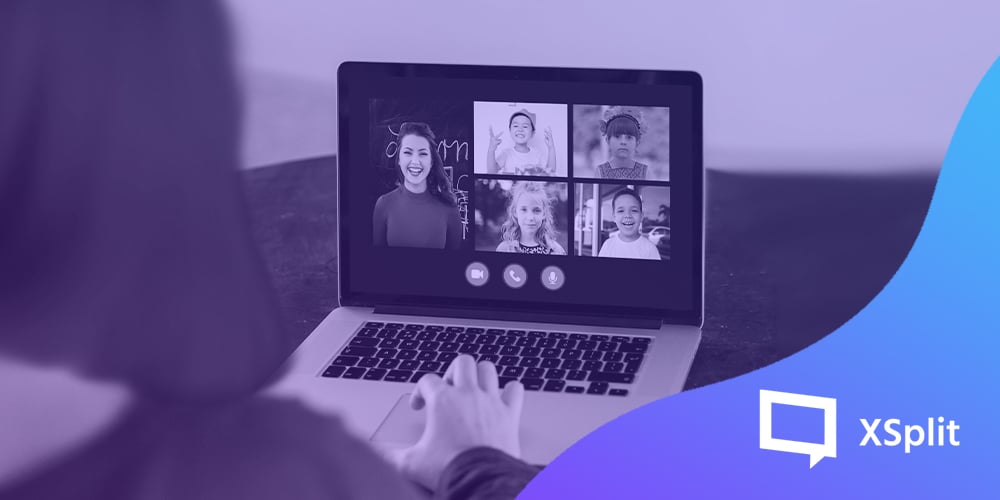 We'd like to share with you how the education scene is changing and how XSplit VCam can help you improve your online education experience.
Are you ready for the shift? Everything is going digital these days, and that includes education. We are constantly looking for ways on how to help improve students' learning and teachers' experiences through our software offerings.
One of the biggest challenges during these times is transitioning traditional education practices into online learning. Previously, there was an option for traditional face-to-face learning in schools, homeschool, and online learning.
Currently, looks like the viable avenues of learning have dwindled down to prioritize online learning. This also entices the parents to be part of their children's learning process.
While we cannot use the current circumstance and the pandemic to hinder the pursuit of learning. We face the reality that not everyone is lucky to have devices and access to the internet to pursue it.
Teachers, not just the students, also suffer the same problem. Not all school districts have the support to provide equipment for their teachers. Thus, teachers try to find creative ways to solve this problem.
It also means that we have to look for software that can make online education and communication easier and convenient.
There is a lot of free software available on the internet. What varies is the quality of said software and the level of after-sales service provided thereafter.
In this article, we'd like to share how the education landscape is changing and how good background removal software like XSplit VCam can help both students and teachers in their new digital classroom experience.
Creation of online education content
At this time, there are two kinds of people making educational content online – (1) existing content creators, and (2) teachers.
These are content creators who are already on their chosen platforms. They create content to share knowledge in the form of DIYs, practical tutorials, and reviews.
Teachers and other education professionals create online materials that want to share their knowledge. They are those who are transitioning from traditional learning avenues to online video and streaming.
Shifting from traditional face-to-face learning to online
Advantages:
Shifting from traditional to online learning is a safer approach to learning during the pandemic. It lessens the physical contact with individuals who might or not have the virus.
Teachers and educators can now shift from their traditional ways of teaching. They upgrade their teaching methods with modern technology, as needed.
This creates an opportunity for educators to explore and learn more. Exploring online tools, free and/or paid, to be able to effectively improve their skills.
They learn new skills and are adept at using apps and platforms that students use to make their lessons more engaging.
While there are a lot of advantages, there are also disadvantages to the current online education set-up.
Disadvantages:
Not everyone has the financial capability and the right resources to shift into online learning. There are free software versions available and there are those paid ones as well.
If you have a device on hand, is the device is compatible with the apps needed for online learning? It has to at least run the required apps at bare minimum settings.
The Internet connection can also be hell. Connectivity is also an essential part of the online learning experience. But not everyone has access to it. A stable connection is a luxury that normal low-income families cannot afford.
We also have to take into consideration the learning curve for teachers who are not so adept with technology. Most have been so used to traditional learning practices; it can take time before they fully immerse themselves into online teaching.
And lastly, the most challenging part of teaching online is how to hold the attention of the students during class. If holding their attention was a challenge during face-to-face learning, how much of a challenge will it be now when distraction is an alt-tab away.
At first glance, it can be disheartening to know that there are more disadvantages than advantages at this point in the transition. But this is merely a learning curve that we can overcome, the education sector can overcome this challenge for those who are pursuing their education in these tough times.
Classroom creativity
Getting creative with how you can present your lessons differently can be a challenge for educators. It takes a lot of time and effort to create something physically. What more to make things digital pleasing and interesting for their students.
This opens an opportunity for teachers to explore the use of new methods. Try out new tools to make their lessons fun and engaging.
Say, using a background removal tool during an online class and replace your background with something interesting – it could be from changing your class' background theme for the week, or as the teacher presenting the lesson, you can share a YouTube video of the topic in discussion for the day. The choices can be endless, it only depends on the person's creativity on what more you can do with the software of choice. XSplit VCam can help with easily changing up the background, either by blurring out some distracting parts of your workspace, removing it totally, or replacing it with another interesting image.
Uses for XSplit VCam in education
Make your online class interesting with changing backgrounds
Freelancers know this more than anyone, the stress of not having a good space for that very important video call. Not everyone is fortunate to have a separate office space with a sleek background setting. Most of us are likely to only have the living room or kitchen as a background. Not to mention, our bedrooms; no matter how clean and tidy you can get it, it's simply not appropriate for a meeting set up. XSplit VCam can help effectively and visually transform your background into something more appropriate.
XSplit VCam is one addition to our suite of software that caters to improve your video calls, meetings, and conferences by having the option to blur, remove, and even replace your background.
Imagine the stress of our educators, who've prepared for their lessons. And also struggle to use new technology to maximize their efficiency in teaching online. XSplit VCam helps in making sure that your online class set-up is professional looking and less stressing on how distracting your background can be.
Improve video calls with a little tech experience
Another advantage of using XSplit VCam is that once you've set it up on your computer, you can easily use it in any communication software of choice by choosing XSplit VCam as your camera source.
Zoom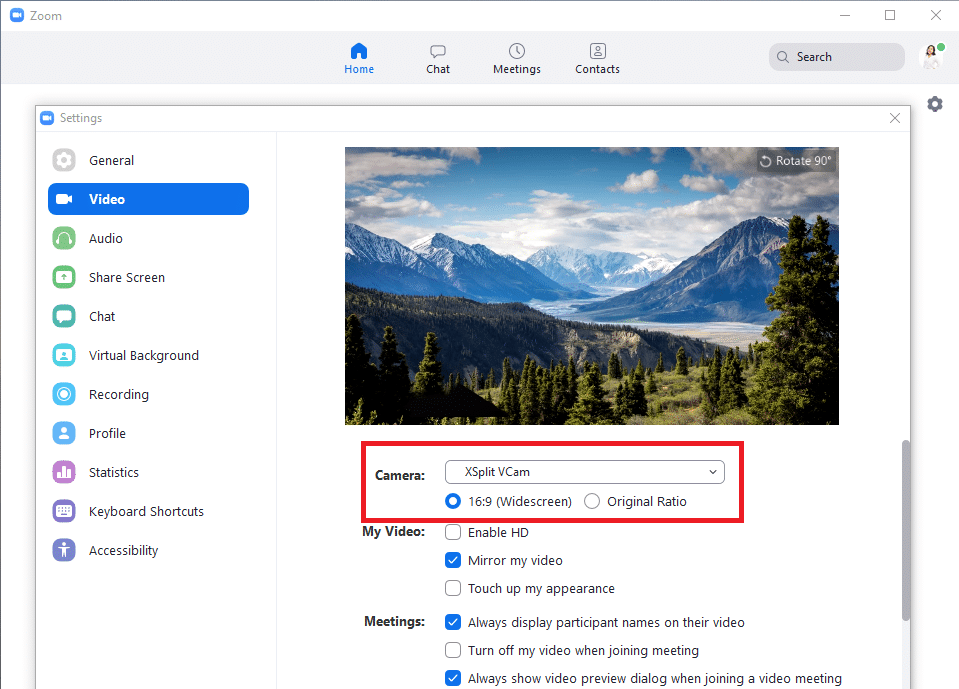 Google Meet


Discord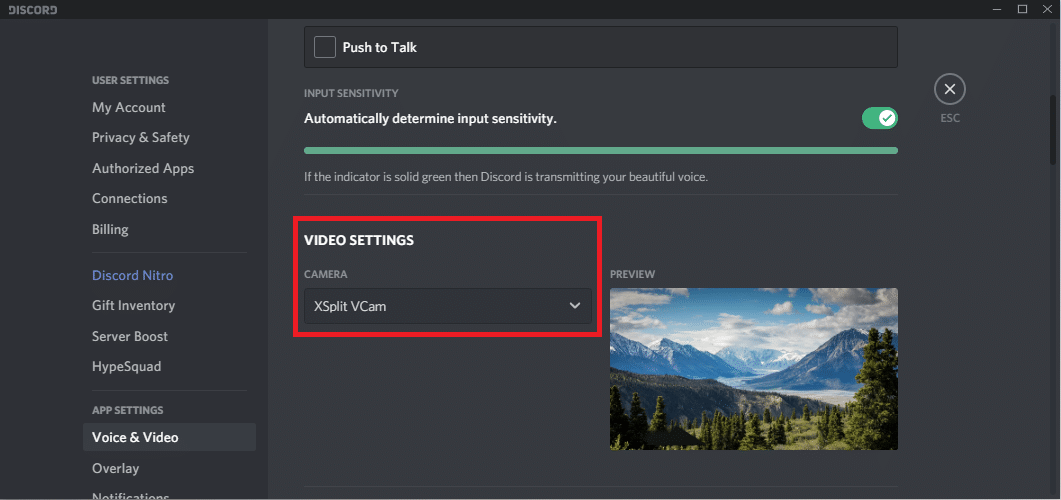 If you've tried XSplit VCam in your online communications, we'd love to know your thoughts on how you liked it. Our support team is available 24/7 through chat support for any questions and verification you might have with the software.
Akemi Trinindad
Social Media Specialist. She's mainly on Instagram @akemi_loves - loves food, travel and sometimes photography.
More from this Author