Capcom Pro Tour 2015 Announcement and Much More!
Melvin Dichoso
June 29, 2015
2 mins read
Capcom Pro Tour announcement and get to know more about the Avermedia Live Gamer Portable Ultra Street Fighter IV edition!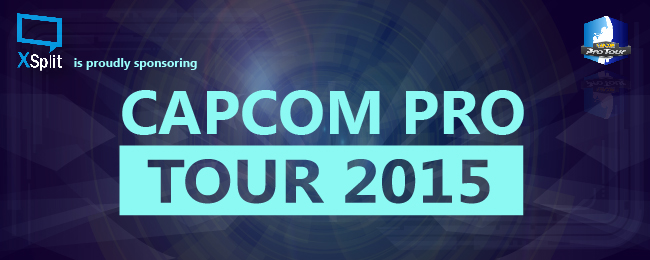 The fighting game community began and thrived in arcades all across the world. The release of Street Fighter IV gave birth to a new generation of competitors in online and traditional tournaments. These competitions would be broadcast on Twitch using XSplit Broadcaster and created a whole new segment of the fighting game community that were thrilled to watch their favorites compete. Therefore, we here at XSplit are proud to announce that it will be supporting the 2015 Capcom Pro Tour. The live streams for Capcom Pro Tour's Premier events will be powered by XSplit Broadcaster. XSplit staff will also be assisting with the production of various Capcom Pro Tour events in Asia. The XSplit crew are excited to help showcase the finest fighting game competitions in 2015 in collaboration with Twitch and Capcom.

While the Capcom Pro Tour has already kicked off, the first premier event is Final Round XVIII, which runs from March 20th-22nd. With its long history and a $15,000 pot bonus for the top 8 placers in Ultra Street Figthter IV, Final Round XVIII has already attracted a large amount of international presence. You can catch all the action on twitch.tv/capcomfighters and check out the schedule here.
But wait there's more!!!
After watching all that exciting fighting game action, you may inspired to create your own fighting game content! Our friends at Avermedia have the perfect product for you, the Avermedia Live Gamer Portable Ultra Street Fighter IV edition! If you happen to make it to any of Capcom Pro Tour events, you can use the Live Gamer Portable's PC Free mode to record all your matches! The Live Gamer Portable also works flawlessly with XSplit Broadcaster and XSplit Gamecaster. To see how easy it is to setup the Avermedia Live Gamer Portable Ultra Street Fighter IV edition, check out the video below.
Melvin Dichoso
A basketball junkie, blogger, headphone enthusiast, aspiring chef, and traveler wannabe. Does social media and various other stuff for XSplit.
More from this Author