Bond With Your Remote Team through Live Streaming
Paulina Kiernan
May 19, 2020
4 mins read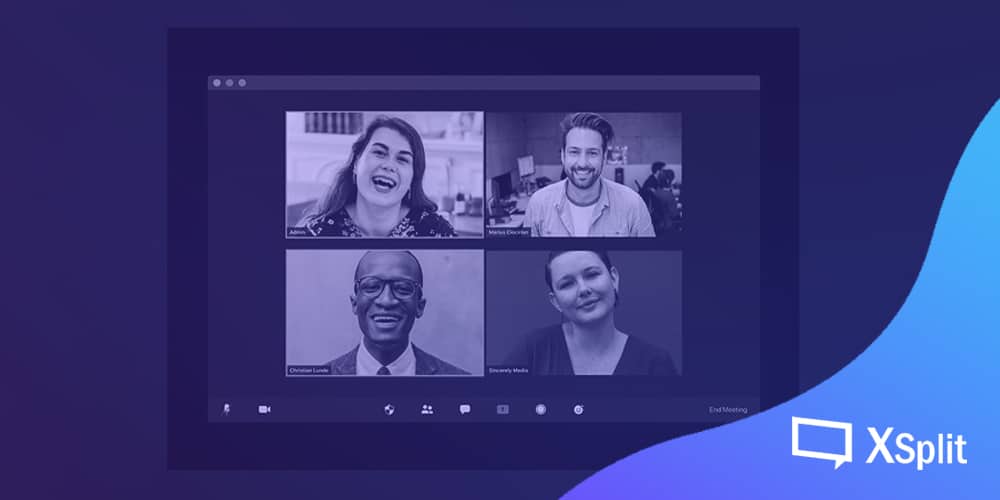 Remote work has given managers and employees the flexibility to structure their work around their own schedule, but the disadvantage is that it's very easy to leave everyone to their own devices (literally) and forget about checking in and getting together as a team. In this blog post, we'll enumerate various ways you can bond with your remote team using live streaming.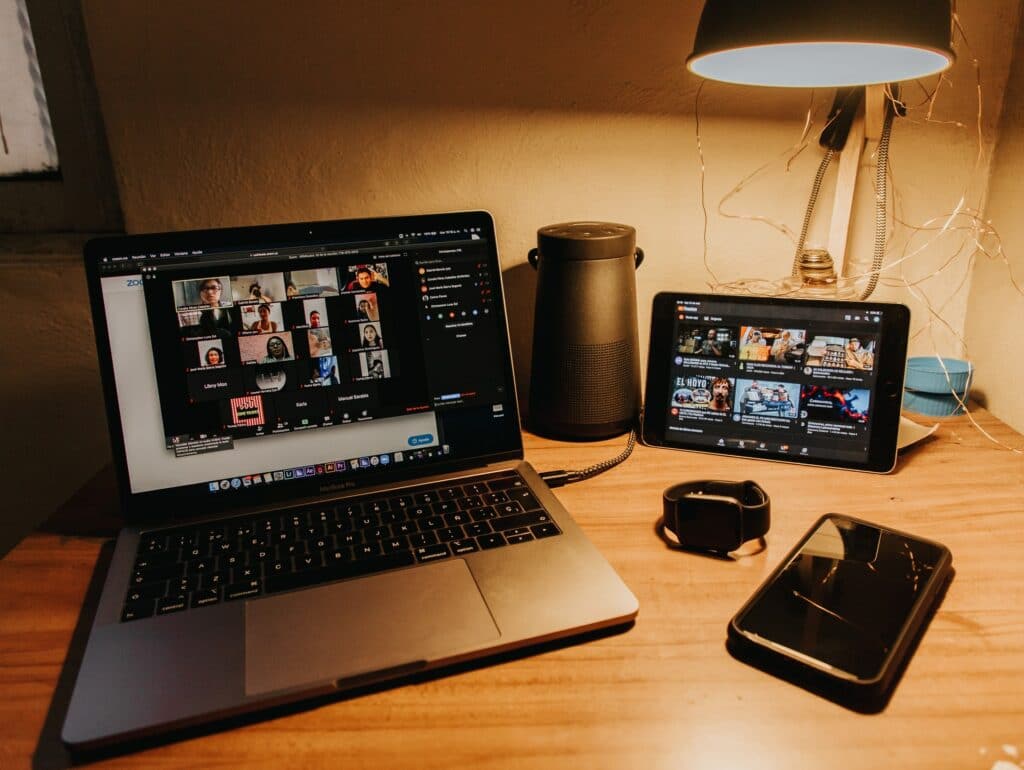 It doesn't have to be this way: XSplit Broadcaster showcases the potential for live streaming tech to create more engaging presentations, but such tech can also be used to bond with your team. So, below is a list of suggestions for virtual team bonding activities that can be accomplished with the help of live streaming.
Competing over quiz nights
Quiz nights are great team bonding activities, which is why you'll be pleased to know that there is now an online equivalent! Media brands and fellow virtual workers are taking matters into their own hands and hosting their own game nights; The Alexandra pub in London is famous for hosting its own pub quizzes via Facebook, while Inquizition has developed a live streaming format that features independent musicians as background music. You can either try your luck as one big team or split up into smaller groups and duke it out against one another.
This friendly competition also keeps your brain stimulated, and you can even ask your team to be on the lookout for special themed pub quizzes to mix up your routine a little.
Attending seminars and talks
Continuous learning is a great way to engage employees. The best part about seminars and talks is that there's one for almost everything under the sun, so the ones you choose don't have to be related to your industry.
This overview by HP on screencasting software speaks to the surge in online classes now that everyone's at home. This software helps facilitate classes, conversations, and pretty much any group activity with chat boxes and screen-sharing abilities. It's no wonder that teachers of all kinds are using these tools to impart their knowledge.
Whether your employees want to learn more about climate change or simply how to make pasta at home, enrolling as a team is a great way to support their individual learning while still fostering a sense of community. As a plus, business leaders and influential figures alike are hosting their own webinars to help people while working from home. For instance, Alibaba's Jack Ma continues to hold webinars with doctors from around the world to discuss best practices for modern healthcare services.
Music listening parties
You can tell a lot about a person by the music they listen to, so why not hold a listening party with your team? Every week you can pick a team member to nominate an album that everyone will listen to. If an album seems like too much, you can even start with one or two tracks per week.
Music has been known to transcend borders, and the act of collectively listening to music is surprisingly fun! Tim Burgess, lead singer of The Charlatans, recently started hosting live stream listening parties over on Twitter. So far he has shone a light on bands like Franz Ferdinand, Oasis, and Blur — the act of listening to an album while reading the musician's own commentary makes the experience even more meaningful.
You can get into these sorts of deep discussions with your team, or simply kick your feet back and enjoy the music.
Laugh over a stand up special
When you're right in the thick of a stressful situation, sometimes the best thing you can do is laugh. The Daily Beast's round-up of comedy specials to watch cites the likes of Marc Maron's apocalyptic End Times Fun special to Fortune Feimster's fun Sweet & Salty, there's bound to be a comedy special for whatever mood and comedy style you're into. Although you and your team can't go to a comedy club right now, laughing together via live streaming is a good way to make everyone feel a little less lonely.
As with the music listening party, you can nominate a team member to choose which special to watch. There are also lots of clips on YouTube of comics doing sketches, so you can easily enter a (very fun) rabbit hole and emerge with a new favourite stand up comedian.
Sweating it out together
Most company wellness programs offer some way to boost your physical health, whether it's through fitness memberships or having scheduled group fitness classes. Working out with your team is a great way to bond and it doesn't require you to think too much (unless you're doing a dance class), which means it's the perfect way to usher in the weekend after a stressful week.
The Today Show's list of live stream classes highlights just how many fitness studios are now providing live sessions. If someone in your team has been itching to try HIIT or if you have a couple of seasoned yogis on your team, these varied workouts ensure you get a good sweat session while allowing you to work different muscles each time.
Working out together also lets everyone cheer each other on and power through it together!
Online gaming is typically what comes to mind when it comes to live streaming, but there are tons of other activities you can do to bond with your remote team. This list is small but mighty, allowing for lots of variation between each one to make sure you're always trying something new.
Now that everything has been said, it's time to bond with your remote team!
Paulina Kiernan
Paulina M. Kiernan is a human resource specialist with a passion for fostering team synergy through technology. When she's not working, Paulina enjoys rock climbing and karaoke.
More from this Author