Best Video Conferencing Apps for Work and Family
Lisa Magloff
May 18, 2021
3 mins read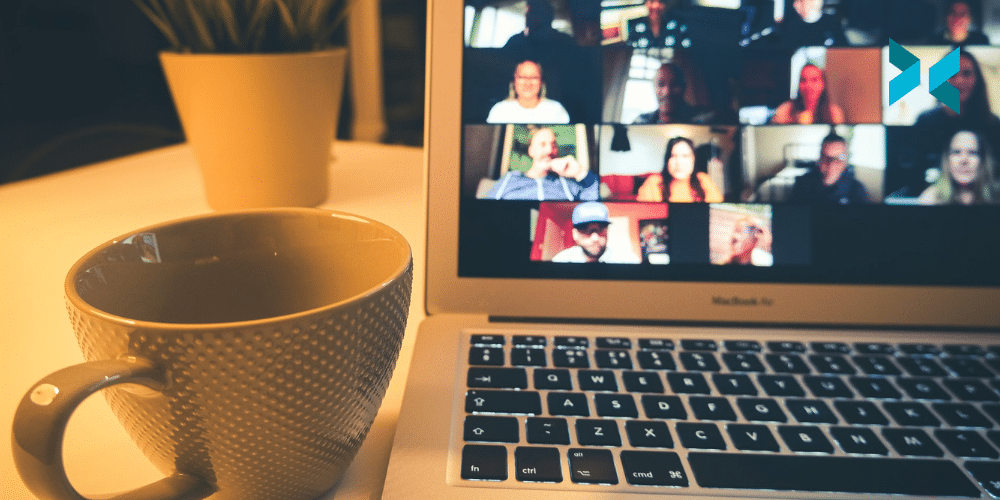 Today, video conferencing is a fact of life – whether we are using it to work from home, attend school or keep in touch with family and friends. And its popularity will likely continue with the increasing numbers of remote jobs and home workers. So, what are the best video conference apps? The answer depends on what you will be using it for, so we've covered as many options as we can in this blog.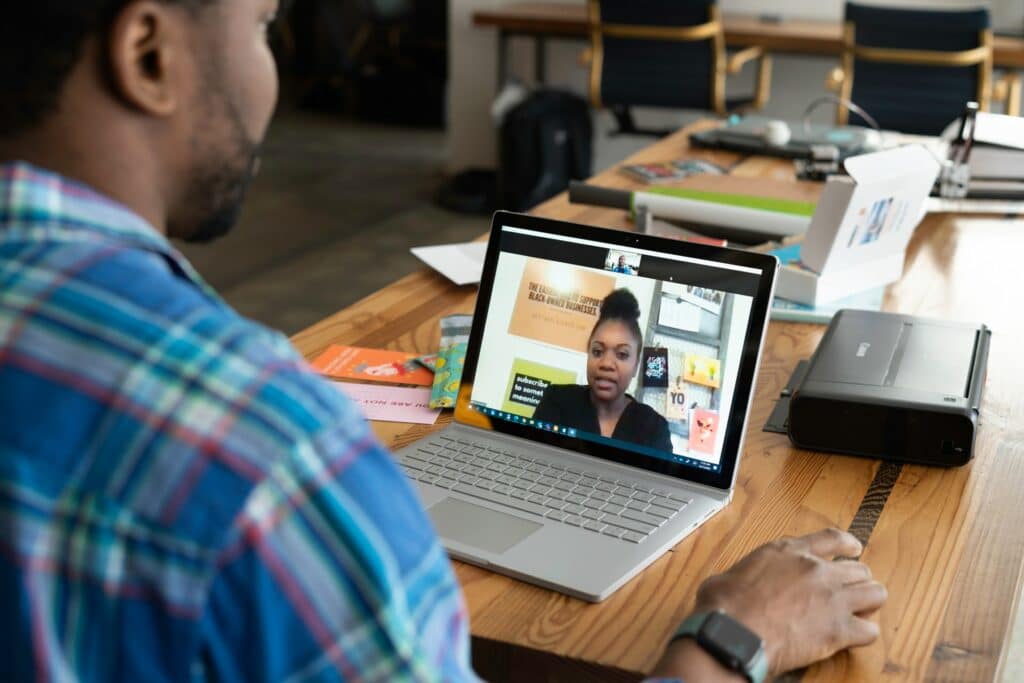 Best for freelancers and small businesses
In the last year, Zoom has become almost ubiquitous with the term video conference apps, thanks to its fairly generous free plan (Zoom basic), dependability, and ease of use. The free version allows you to hold unlimited meetings for up to 100 people and offers streaming, screen sharing, session recording, and breakout rooms, among other features.
Its biggest downside (although some would argue this is also a positive) is the 40-minute limit on any meeting with three or more attendees. However, there are paid plans for companies that require longer meetings, live tech support, cloud storage, company branding, or having more than one person schedule meetings.
Microsoft Teams is another good choice for online meetings, and its full integration with Office 365 and dedicated conversation channels makes it very flexible for work teams.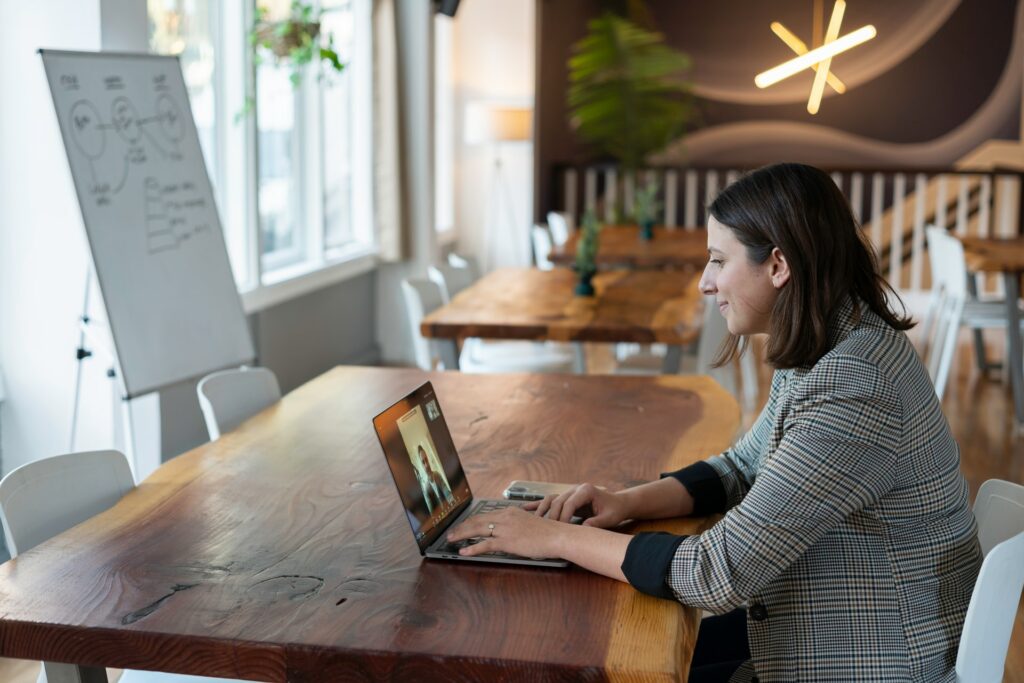 Best for family and friends
When meeting up with family and friends, the emphasis is usually on ease of use rather than business-friendly features. Google Hangouts is great for this, and while the free version only allows online meetings of up to 10 people, it requires just a few clicks to set up a meeting and can be used either in a web browser or via the app.
If you want to spice up your get-togethers with more features, the free Jitsi Meet is a good video conference app choice. It requires no setup or account and boasts extras like in-meeting YouTube video playback and live-streaming. It even allows tech-minded users to download the source code and set up their own server.
Skype Meet Now is a popular choice for those who are already familiar with Skype. Its free tier offers video conferencing for up to 50 people, screen sharing options, and the ability to automatically blur backgrounds as well as adding live subtitles.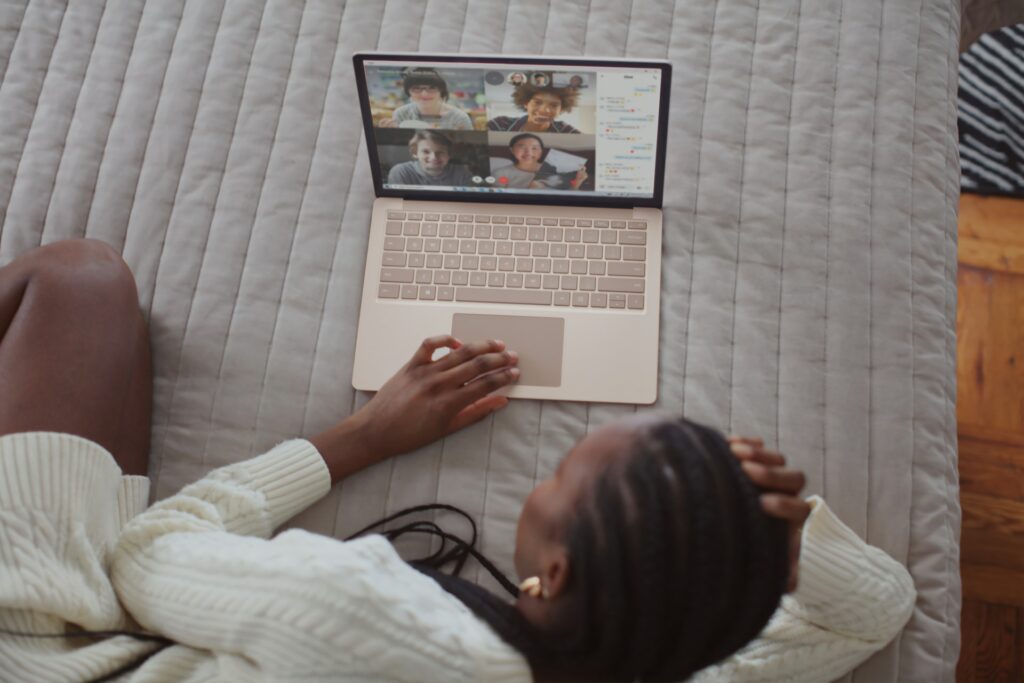 Best for larger businesses
Provided as part of Google Workspace (formerly G Suite), Google Hangouts' premium brother, Google Meet, is geared more towards business. The free offering has a 100 person, 60-minute limit, with paid plans which offer the ability to host meetings for up to 250 people and 100,000 live-stream viewers, a large amount for a video conference app.
For those who need a more serious video conferencing tool, GoToMeeting has paid plans that will support up to 3,000 guests, and include automatic transcription, unlimited cloud recording, whiteboard capabilities, and 24/7 phone support. Hosts can even hand over control to another participant.
Another option is Bluejeans, a high-end video conferencing service that is both easy to use and to adapt to your needs. Hosts can create up to 20 breakout sessions and annotate the screen like a whiteboard. The service also supports directional audio for Dolby Sound-enabled rooms.
Cisco Webex Meetings, on the other hand, has a professional feel and allows free video meetings with up to 100 people, including private chat rooms. Paid plans offer the ability to make and store MP4 recordings of your meetings, customizable layouts, and a number of AI-powered features, such as a voice-activated digital assistant to automate common meeting tasks, real-time transcription, and closed-captioning.
Whether you're organizing a D&D session for 10, a family birthday party, an online lesson, or a business conference for 1,000 participants – there's a video conferencing service out there that will suit your needs. Find out how you can also add XSplit VCam to some of these apps easily here to remove, replace or just blur your webcam background! Something that's vital for privacy but also great to add a bit of fun to a family call!
Lisa Magloff
Lisa is a freelance writer who has written more than 100 books, specializing in science, tech and education. When not at the keyboard, she can be found messing around with science.
More from this Author