Be an XSplit Affiliate and Start Making Money
Melvin Dichoso
August 13, 2019
1 min read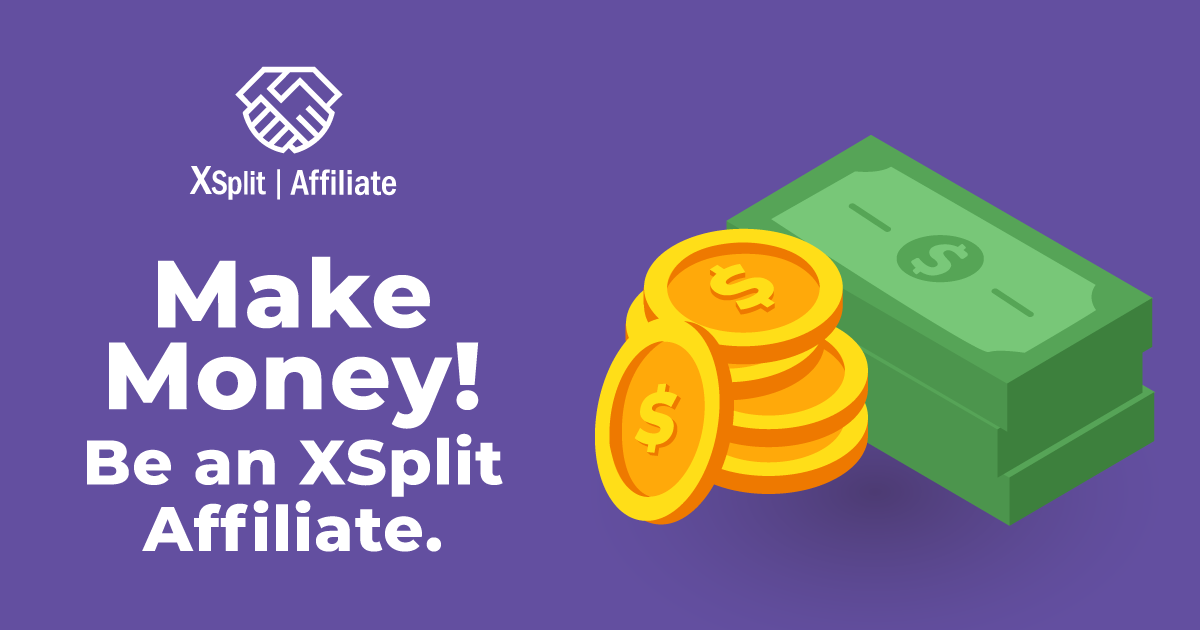 We're always working on ways to make using XSplit both beneficial and enjoyable to our users whether through new features and improvements based on your suggestions, further refining our support systems, or even holding occasional promos and giving out free Premium license keys to people wanting to try out our products. Today, it's about giving you an easy way to make money with your content.
We are excited to introduce the XSplit Affiliate Program!
Get 10% incentive for every referral sale made through your referral link.
Easily track your referral juice in one glance, from your very own dashboard.
Cash in your referral juice anytime you wish.
Take advantage of exclusive seasonal discount promotions for your followers.
The opportunity to make referral sales were previously only available to Elites but we wanted to open this up to as many people as possible. With the XSplit Affiliate program, you don't need a big following at all. All you need to do is sign up, login with your social accounts, and you're good to go!
Inside the program, you can find your personal affiliate link that you can promote on your channels. You earn 10% of the amount for every sale made using your link. Tracking stats in real-time can also be easily done through a dashboard where you can find metrics such as clicks, commissions, and revenue over a specified period of time.
Join the program today at xspl.it/affiliate and start making money!
Melvin Dichoso
A basketball junkie, blogger, headphone enthusiast, aspiring chef, and traveler wannabe. Does social media and various other stuff for XSplit.
More from this Author