An Easy Way to Make Gaming Videos
Akemi Trinindad
July 22, 2019
3 mins read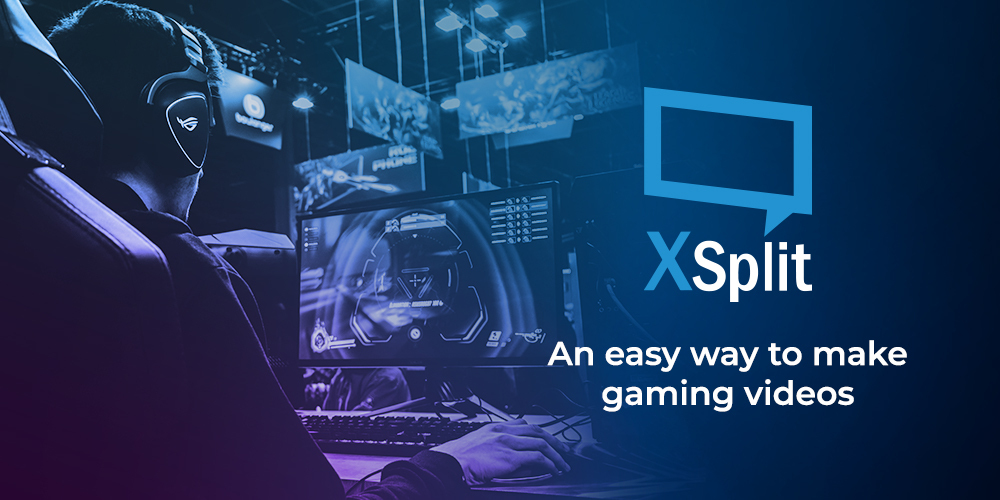 Ever fancy making your own gaming videos? Or editing videos for content? These days, you can log into social media and see multitudes of players broadcasting and uploading highlights of their gameplay. How do they do it? Let us teach you a simple way that you can create your own videos.
But wait, a disclaimer before anything! Setting up and prep time will take most of your time, but once you're set and you're happy with your setup then its a one-time thing (unless you want to switch things up in the set up). Here's to setting expectations! Okay, let's begin.
Choose a game
The initial step to creating awesome content is finding what it is that you're interested in. If you're not interested in it, then there's no point in creating content for it; right?
So, what game are you interested in and would want to broadcast?
Will it be a mobile game, PC or console game?
This step is crucial before doing anything else, make sure that the game you choose to create content on is something that you truly enjoy playing – because the audience can easily tell that you're merely creating this piece of video for the heck of it. There's no use of creating content about games that you don't really care about. Or playing a game for the only reason that it's mainstream and it can incur views eventually. Pick something that you can play for long hours and truly enjoy the experience. Your future gameplay viewers, potential audiences and future self will thank you for it.
Choose a recording or broadcasting software
Depending on what kind of game or content you'll be creating, there'll be some add-ons or accessories that you'll need to record game footage. If you'll be creating content on console games, you might need a capture card to get footage on the gameplay and connect it to your software, for XSplit Broadcaster – you can check out the list of compatible capture cards here or if you're using Gamecaster, check this out. If you have your game on the PC or laptop itself, then it's only a matter of preparing the scenes. Here is a detailed guide on scenes, once done with setting up the scenes then we can move to the next step. For those looking into creating and editing game highlights after streaming, we highly recommend choosing a software that can simultaneously do local recording whilst broadcasting – you'll know why in a bit.
Do you need a facecam?
No really, do you need one? For beginner content creators, having a face-camera or webcam might not be a priority on your streams. It's good to have it eventually so that your audience can see your face and expression during a gameplay session, but as beginners – this can be optional. If you're at a phase where you feel that adding a facecam is necessary for your set up, you can refer to this blog by our buddy Luis as a guide on how to choose your first face cam. Optimizing your webcam input is also easy with XSplit, here.
Let's talk about audio
Surely you'd like to add the audio from your game and add, maybe, a microphone for when you'll be doing commentary on the game from time to time; right? Or for when you do add a Skype or Discord VoIP with your team. We have a few guides available for when you want to
set up the audio and how to configure your audio in XSplit Broadcaster, and the most notable audio feature has to be the multi track audio for those who'll be editing their footage and would want separate audio tracks. Multi-track audio is most helpful when after streaming your game and you'd want to edit the footage and omit/edit/enhance the audio – you'll be able to edit accordingly without the hassle of combined recordings.
This is also beneficial for content creators who listen to their music players during game plays and would want to re-upload these on other social platforms. This will surely aid in avoiding capturing or omitting copyrighted music on your video. Speaking of editing your footage and uploading on socials, nobody has time to watch 4-hour long gameplay – you might want to edit the game highlights and post this monumental gameplay instead.
From here, you're pretty much set to start recording and broadcasting your gameplay. After the session, we'll talk more on how to get your game highlights as fast and easy as possible.
So, you're done with your game broadcast (taking note that you also have this on local recording file) and it took you more than 4-hours before ending a game stage. It was an awesome game and you'd like to highlight the parts where you made the winning move! Nobody has time to watch all 4-hours, here's where we teach you on the easy and least tedious way of editing your highlight reel.
Edit game highlights for socials
Our newly-released XSplit Express Video Editor is perfect for this! Its main benefit is allowing many content creators to easily edit and upload game/stream highlight reels faster than most complicated video editing software used today.
Here's a short clip on how you can use the XSplit Express Video Editor in creating your highlight reels:
If you have other questions about the XSplit Express Video Editor, you can check out our blogs, search for FAQs or chat with our 24/7 customer support.
Akemi Trinindad
Social Media Specialist. She's mainly on Instagram @akemi_loves - loves food, travel and sometimes photography.
More from this Author