What To Look For In An Affordable Gaming Mouse in 2021
Having a dedicated gaming mouse can make all the difference when playing and streaming games but finding a cheap one can be tough. They often feature more buttons than a standard mouse, allowing for full control customization. They also tend to be more accurate and reactive when you need to make those precision shots. If you're engaging in long gaming sessions through the night, then you might also want to consider how ergonomic your mouse is. Let's have a look at what features you can expect in an affordable gaming mouse in 2021.
How many buttons do you need?
Extra mouse buttons allow for quicker input, which can make the difference between life and death in a gaming situation. In addition to the two standard buttons, an affordable gaming mouse will hopefully offer some side buttons or even trigger buttons. The Razer Basilisk X HyperSpeed, for example, features six buttons, which can be customized further by creating macros to offer secondary use functionality.
For MMO players, check out the Redragon M908 Impact. You're unlikely to find another cheap gaming mouse with 18 programmable buttons plus LED backlighting – it's perfect for casting different spells or activating a vast range of abilities in a MOBA.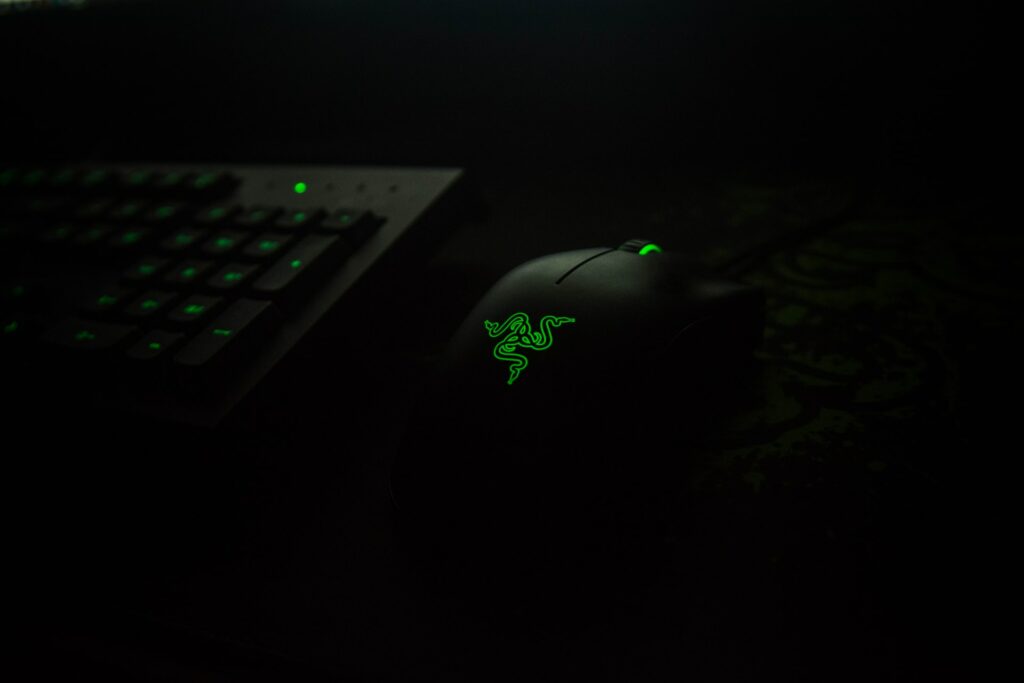 The comfort of ergonomics
If you plan on spending long sessions streaming or gaming, you need an affordable gaming mouse that's comfortable in your hand. The Razer Basilisk V2 has a longer, angular shape, textured rubber grip, and thumb rest that allow for comfortable use over extended periods.
The other option you could look at is a vertical mouse like the DELUX M618 Plus. It looks like a hybrid between a joystick and a regular mouse. The vertical form of the mouse might take some getting used to, but it's designed to fit your natural grip better. Its unusual shape should help prevent hand fatigue and reduce muscular strain.
Wired or wireless?
When you're streaming games, it's highly recommended that you use a wired Ethernet cable rather than rely on Wi-Fi, which can drop and affect the quality of your stream. However, the same rule does not necessarily apply to wireless mice.
The wireless Corsair Harpoon, for instance, is a relatively affordable gaming mouse, especially from this high-end brand, and removes the need for wires cluttering your desk. It comes packed with Corsair's Slipstream wireless technology, which means you could reach latency speeds of under 1ms. The battery will last for 30 hours in Slipstream mode or 60 hours if you switch to the power-saving Bluetooth mode. For a wireless mouse with longer battery life, check out the aforementioned Razer Basilisk X HyperSpeed, which offers ultra-fast wireless performance for up to 285 hours on a single charge.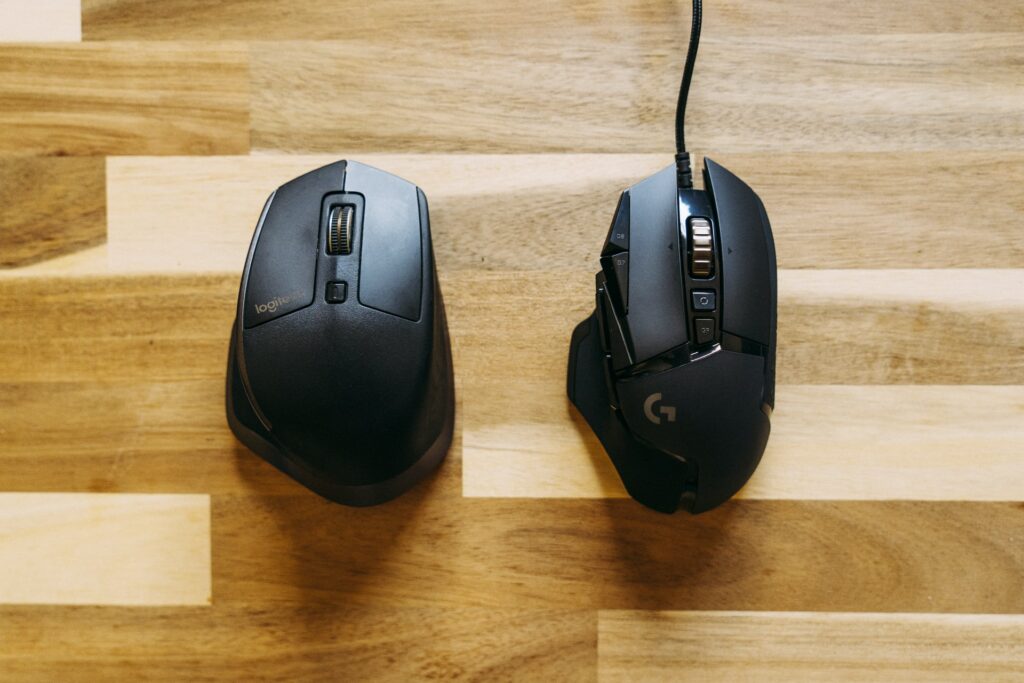 Pinpoint accuracy for FPS sniper shots
For some games, the DPI of your mouse may not matter considerably, but for FPS games like the Counter-Strike or Call of Duty series, you need pinpoint accuracy to pull off game-winning shots. The Corsair Sabre RBG Pro has been designed and tested by esport professionals for this very purpose, with an 18,000 DPI optical sensor and 450 IPS tracking at up to 50G acceleration.
An alternative is the aforementioned ergonomic Razer Basilisk V2, with a 20,000 DPI optical sensor designed to detect the slightest movement. Similarly, the wireless Basilisk X HyperSpeed features a 5G advanced optical sensor with 16,000 DPI to track your every move with ultra-fine precision.
Finding the right affordable gaming mouse can reduce your input lag and make for better streams thanks to some better gaming skills on display. You also want to make sure you have a gaming keyboard that is just as durable and as fast as your mouse, something we will cover in a future post so be sure to head back to the blog for more on that! What mouse do you use? Be sure to let us know your favorite gaming mouse in the comments below!