7 Lesser-Known PC Horror Games to stream this Halloween
John Howe
October 31, 2019
4 mins read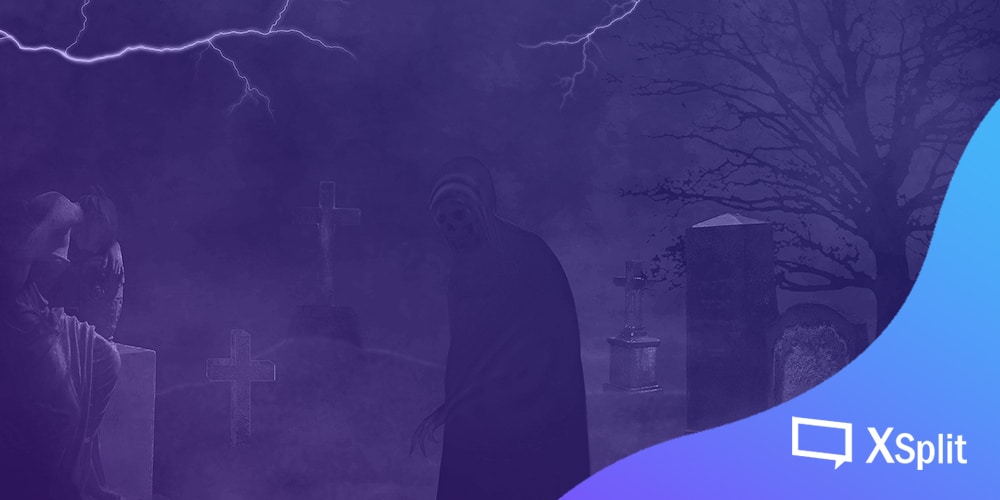 Whether you are a diehard survival horror gamer or are just looking for something a little creepy to help set the mood, we have curated a list of 7 games for you to stream this Halloween!

It's Halloween! A time for Trick or Treaters, pumpkin carving, or dressing up in costume and hitting the town. Or you could just stay in and stream video games. Though what game are you gonna play?
You could go with the classics such as Resident Evil, Silent Hill or Outlast or even jump into Dead By Daylight. We wouldn't blame you. But for those looking for something a little different, we wanted to suggest a handful of games that have maybe been somewhat overlooked and will help your live stream score extra points for originality this October 31st. 
Lost in Vivo
Released towards the end of last year, Lost In Vivo is an indie horror title in the vein of classic survival horror games such as Silent Hill or Fatal Frame. Developed by KIRA and played entirely from a first-person perspective, Lost In Vivo tasks you the player to venture down into the storm drains and sewers in search of your lost corgi. It's a deliciously simple setup beautifully realized in the game's opening moments, with a grimy aesthetic reminiscent of classic PlayStation games and a whirring industrial soundtrack that recalls the work of Akira Yamaoka.
As you venture deeper into the sewers and soon into a whole manner of other locales, Lost in Vivo continually twists and turns, disorientating the player into a nightmare dreamscape from which to escape. A stunner from beginning to end, Lost in Vivo is a fantastic throwback to classic horror games, reinterpreting and remixing what makes them work for modern players. Also, it has a Corgi. A CORGI!
Pathologic 2
Developed by Ice-Pick Lodge and published by tinyBuild Pathologic 2 casts you in the role of a doctor, thief, detective, or all-round miscreant in a small town slowly being devoured by a deadly plague.
You the player have 12 days to save the town from a fast-spreading disease and itself, all while staving off illness, hunger, and keeping yourself alive and relatively sane. Pathologic 2 moves away from linear jumpscares instead opting to create a deeply unsettling atmosphere, where characters talk to you in cryptic riddles all while a clock slowly ticks down to you and the town's demise. At the time of its release, Pathologic 2 received some critical backlash for being too difficult but has since been updated to include all manner of options to tweak the game as you see fit. Pathologic 2 is a great title to stream due to its semi non-linear narrative and its ability to give the player many tough choices which can be a fantastically engaging experience for you and your viewers. 
The Missing: J.J Macfield and the Island of Memories
How is this for a hook? The Missing is a 2D puzzle platformer that often requires the player's character to inflict self-harm as a means of progression through the game. A small game with something to say, The Missing is a slightly different approach to horror, catapulting the player into a ghoulish premise with a multi-layered narrative.
Cast in the role of J.J, you the player must explore the island of Memoria in search of your missing best friend. As you proceed through the game you quickly discover that as you sustain injury your character always survives, regardless of being battered, bruised, burned, or missing limbs. Both a deeply personal work that meditates on life, love, and loss and a twisted darkly comic body horror, The Missing is a singular work by White Owls Inc, directed by seminal auteur Swery65. 
Man of Medan
Developed by Supermassive Games, Man of Medan is a spiritual successor of sorts to Sony's 2015 horror adventure Until Dawn.
Pitched as the first of a new series of short stand-alone games known as The Dark Pictures Anthology, Man of Medan at once feels like a throwback to classic adventure and survival horror games, while also utilizing similar choice-based mechanics seen in the likes of Telltale's The Walking Dead series. Utilizing a continuously branching narrative, a full cast of controllable characters and a rather unique online co-op mode optimized for audience interaction, Man of Medan is a ghost story perfect for a short concentrated burst of terror. 
Hunt: Showdown
Set in a fantastical interpretation of the backwaters, bayous, and swamps of Louisiana, Hunt: Showdown is a tactical PVP first-person shooter that utilizes a dynamic environment full of all manner of nightmarish creatures.
Each game supports up to 12 players, who set out to track a monstrous bounty. Choosing to either team up, or go it alone you must stalk and hunt the monster all the while collecting gear and avoiding mobs of smaller creatures, and other players. Developed by Crytek, the makers of the Crysis trilogy, Hunt: Showdown is beautiful, dynamic, and quietly revolutionary in how it aims to mix up the ebb and flow of multiplayer games, creating dynamic and shocking moments for you and your audience. 
Moons of Madness
Moons of Madness wonderfully asks the question, "what if Doom except you're not the Doom Slayer?" Facing off against cosmic horrors, Moons of Madness is a first-person adventure set on Mars. As an ordinary engineer stationed on a remote research outpost, you must do battle against your rapidly deteriorating satiny and all manners of Lovecraft-inspired denizens. By far the newest release on this list, Moons of Madness has already started to generate some buzz, offering a beautifully realized and terrifying world for players to explore, and a fantastical narrative grounded by an interactive explorable station.  
Darkwood
After a protracted phase in Early Access, Darkwood was released back in 2017 and has quickly grown a cult following thanks to its eerie and inspired setting, and unique take on survival horror gameplay.
Finally making the jump to consoles earlier this year, there has never been a better time to check out Acid Wizard Studio's Darkwood. A top-down horror roguelike, you are tasked with choosing to fortify your cabin or venturing out into the night, scavenging and exploring a dark and shifting world. Featuring some wonderfully acerbic dialogue, a cast of colorful characters, and some truly shocking set pieces, Darkwood offers an incredibly unique and new perspective on classic survival horror. Just make sure you are holding a weapon when you hear a knock on your cabin door at night. 
These are just a few games we handpicked on sale now but do let us know what spooky games you will be streaming over the Halloween weekend.
John Howe
Chief Marketing Officer for SplitmediaLabs, developers of XSplit, Player.me, Strexm and Challonge. John also works on various indie game-related projects, launching the Indie[dot]XSplit program in 2016 with partners such as Devolver Digital, VersusEvil, Raw Fury Games, and more.
More from this Author