The fastest, easiest, and best way to get video into your shows.
Connect Spark™ IP video converters with NewTek NDI®.
Deliver video faster, easier, BETTER.






Deliver Any SOURCE to Your Network WIRELESS INSTANTLY.
FOR GAMERS

Simply connect your camera or other video output to NewTek Connect Spark, and have them instantly available as sources for other NDI compatible systems and software on your network.
IT'S THAT EASY.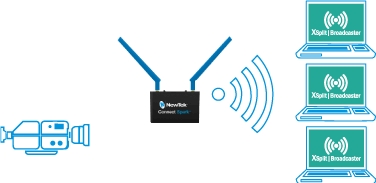 The NewTek Connect Spark will help streamline the capture of multiple device at events and allow greater coverage because video cables are not required.
FOR EVENTS
Portable. Affordable. Flexible.
There is a NewTek Connect Spark that's perfect for you.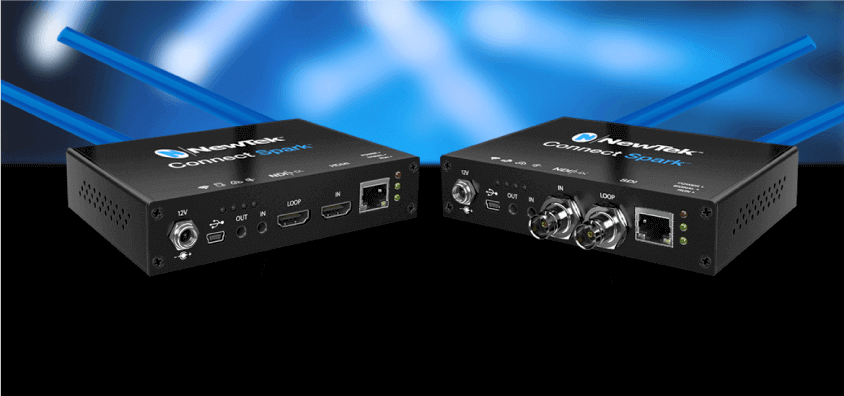 Connect Spark HDMI
Connect Spark SDI
About NewTek NDI
NDI is in use on millions of systems and allows multiple video systems to identify and communicate with one another over IP, and to encode, transmit and received many streams of high quality, low latency, frame-accurate video and audio in real time. This benefits any network-connected video device, including video mixers, graphics systems, capture cards, and many other production devices. This makes it possible to exponentially increase the number of sources available for live production switching, without directly attaching to devices, changing locations, or investing in expensive, high-bandwidth networks that simply replace SDI-based workflows.
NewTek Connect Spark Tech Specs
NDI output over IP via Ethernet or WiFi
3G-SDI or HDMI video input and loop out with embedded audio
Native support for HD resolutions up to 1080p 60
Records directly to SD or USB cards
Support for tally via NDI
Remote configuration & monitoring via Web-based interface
Dimensions: 5.0 x 3.5 x 1.125 in (127 x 89 x 28 mm)
Weight: 7.76 oz (220g)
NDI is a registered trademark of NewTek, Inc. Connect Spark is a trademark of NewTek, Inc