Live Stream Music for Your Fans: What You Need To Know!
Kellie Steed
March 09, 2021
3 분 읽음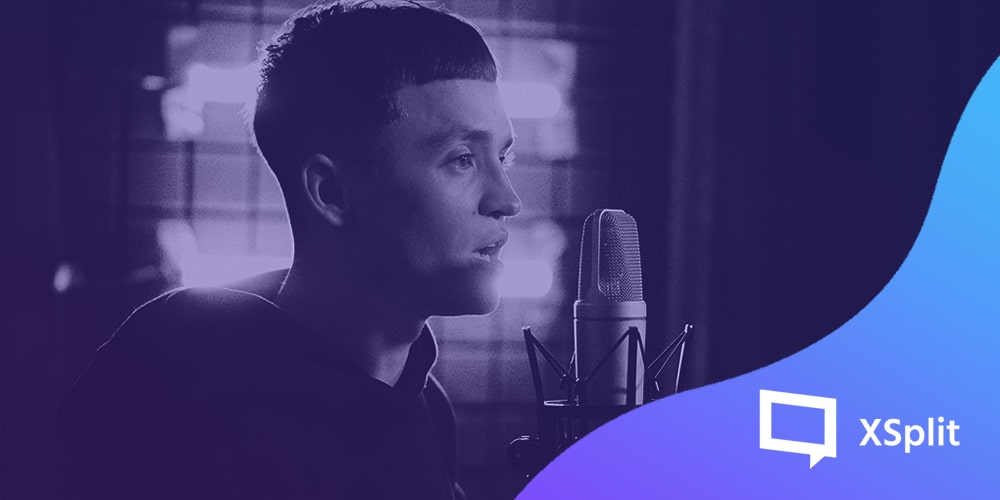 It's a tough time across the world right now, and those with careers in the performing arts are particularly limited at home. Social media is a great tool, but let's face it, it's the live experience your fans really want. Musicians are increasingly tech-savvy these days, as album production, mixing and mastering is largely software-based. What you might not know, however, is how best to live stream music. Whether you're looking to set up a live-streamed concert or simply produce content about the creative process for your YouTube channel, here's what you're going to need.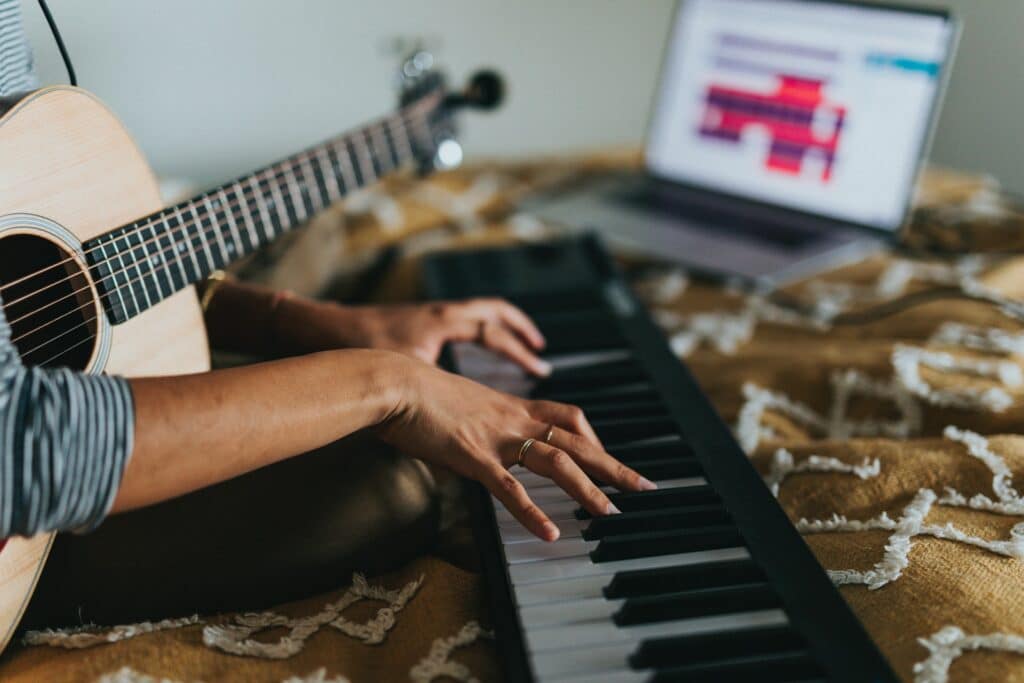 Minimum hardware requirements
In order to live stream music, you're going to need everything you use in your home studio and a few key add-ons. As bands are likely to be contributing from separate rooms and, in some cases, separate countries, you'll need to ensure that all members have the same basic set-up available to them before you can arrange this type of performance.
If you already use an audio interface to record, you'll be familiar with the process. The Focusrite Scarlett 2i2 is ideal for solo artists and bands alike. It combines studio-quality sound and affordability, making it one of the most widely used audio interfaces around. If you have multiple instruments to mic up, you might need to hook up a mixer, but you can easily achieve a solid setup for a mic and guitar, two guitars, a drumkit, or another non-electric instrument. In terms of vocals, condenser (studio) mics are great if you have one, but a dynamic (live performance) mic will work in a pinch – and, of course, a pop shield is always a plus.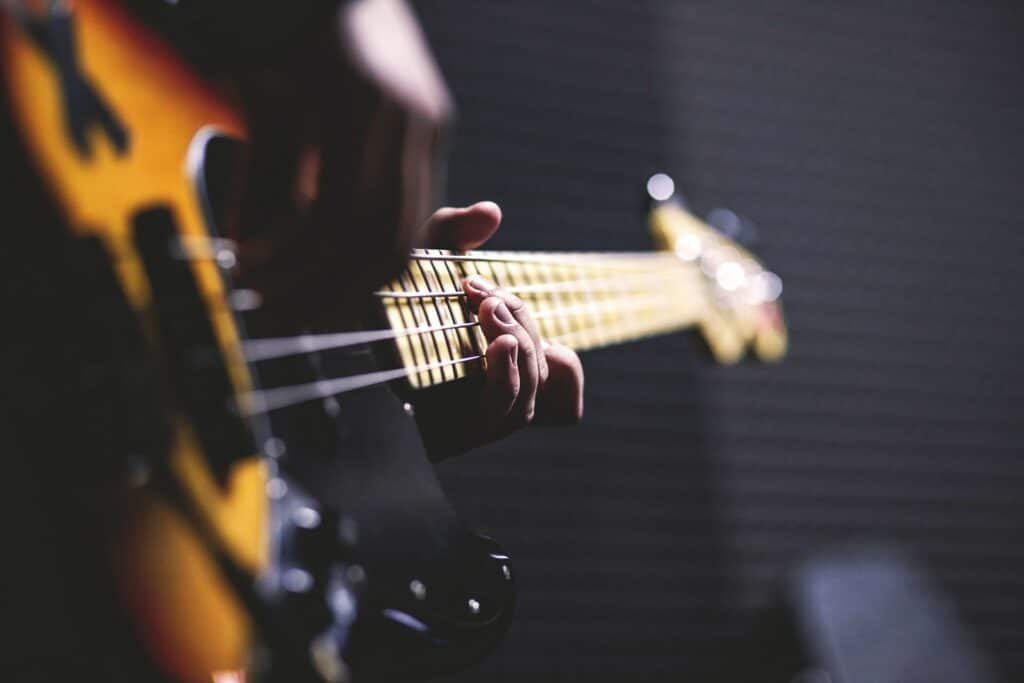 Lights, camera, action
It might seem obvious, but a quality camera is almost as important as your audio set-up to live stream music. Your fans will be missing the gig scene almost as much as you are, so audio alone is not going to cut it. If you don't have a top of the range webcam lying around, you can easily convert your phone into a high-quality webcam with XSplit Connect: Webcam. If you're more of a shy performer, no problem. Live streaming your Ableton (or preferred Digital Audio Workspace) screen is going to give your fans something interesting to look at whilst they listen.
Back to the concert-goers. Though not essential, if you can access some, smart lighting rigs will add an extra touch of live performance authenticity. The Philips Wiz Connected Smart lights don't need a hub and can be fully controlled via a phone app. There are some great tutorials available on YouTube, like this one by artist Aaron Rutten.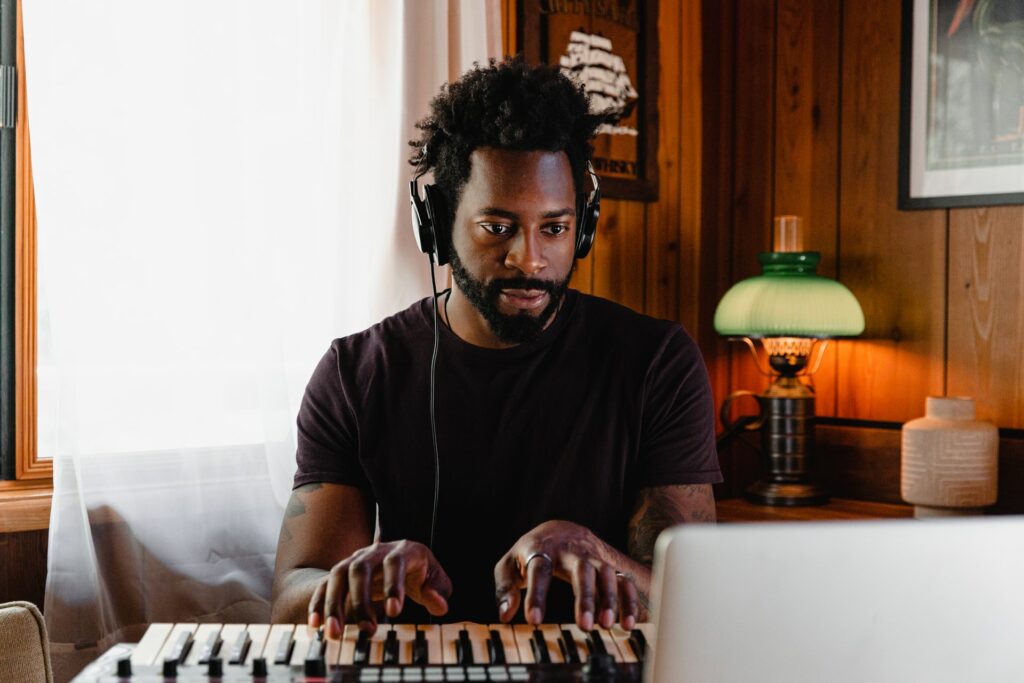 Achieving optimal broadcast quality to live stream music
Hopefully, you'll have the required set-up in place at this point. Essentially, this is still a live performance, so though it might not feel as important as playing Glastonbury, remember that this is your chance to provide a high-quality alternative for your audience. I would strongly suggest plenty of rehearsals using this set-up, as it's not always as cohesive as you might imagine, particularly with multiple musicians.
Once you're good to go, XSplit Broadcaster is a great choice for your live event. You can stream in 4k 60 FPS (Frames Per Second) from multiple sources simultaneously to provide your fans with an experience as close to the real thing as possible. You can even preview scenes prior to the live broadcast to ensure everything is in place. While the show is underway, you can also get feedback and virtual cheers from your audience via your social media platform of choice, as XSplit Broadcaster supports all web-based alerts and widgets.
We're living in crazy times but it is possible to set up a live-streamed concert for your fans from the comfort of your own home. This could be the well-needed boost that gets you through to your next live event and who knows how many more lives you might help to brighten in the process.
Kellie Steed
Kellie Steed is a freelance content writer and blogger, originally from the UK. When she isn't writing, you can find her at Mellieha beach with her 7-year-old son, listening to NYHC or watching MST3K.
저자가 작성한 다른 게시물