Improved Background Removal and Flexibility with XSplit VCam 2.0
Melvin Dichoso
August 25, 2020
2 분 읽음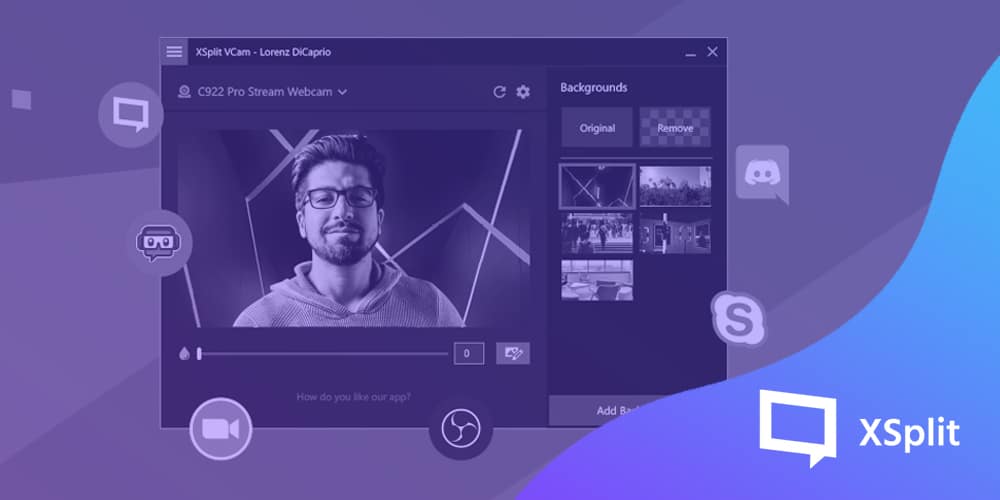 With the 2.0 update bringing a much better background removal detection and flexible background adjustment options, XSplit VCam takes the best background removal software and makes it even better. You can update through the app or download the installer from the VCam page while we elaborate more on these new features and what it means for you below.
Improved Background Removal 
Before this update, XSplit VCam was already widely regarded as the industry-leading standard for background removal but it doesn't mean there's no room to get better. The key feature here is the adaptive filtering option that gives better segmentation of your hands, hair, and objects (e.g. headphones and microphones) as demonstrated in the video.
Background configuration 
What's the use of a funny background GIF or video if you're not perfectly integrated into it? With the added flexibility to configure your background, you can now easily line up your images exactly as you want, zoom, pan left and right, up and down, flip it around and change the brightness or contrast. We have a separate blog post on these new background adjustment tools.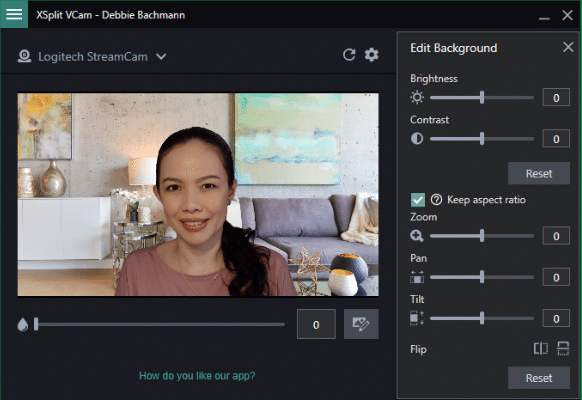 Calibration and Automatic Settings
We made improvements here by letting VCam select the best primary and secondary device for acceleration on your machine. This ensures you're getting the best possible experience right out of the gate without the need to fidget through the settings!
Additionally, the option to select a secondary device for hardware acceleration helps VCam's performance further by reducing its resource usage.
VCam hardware driver
When you update to version 2.0, it also includes a hardware driver for VCam which allows it to be used as a webcam for an even wider variety of software. The most notable would be Webex and Windows Store applications.
If you're previously having problems with VCam not showing up in your conference or camera software, this driver should fix all of that.
I'm sure it goes without saying but there's also a ton of bug fixes and usability improvements in this update that will make the overall experience better. Here are the full release notes for more details.
We'd love to hear your thoughts on this update so make sure to sound off on the comments section below. 
Melvin Dichoso
A basketball junkie, blogger, headphone enthusiast, aspiring chef, and traveler wannabe. Does social media and various other stuff for XSplit.
저자가 작성한 다른 게시물