Easy Communication Tools to Make Your Life Easier at Work
Collaboration is the new normal in the workplace, with employees encouraged to work together to share ideas, increase productivity and accomplish common goals. However, there is more to collaboration than meetings and messaging. For far-flung teams, especially, it may make sense to use easy communication tools to organize work, share documents, give feedback and collaborate. Here are a few of the best apps available on the market today.
The original easy communication tools
Microsoft Office is the most-used office suite around and is likely already at the center of many workplaces. Using Microsoft 365 gives teams the ability to collaborate directly on the same set of documents. Workers can share and edit documents together, speeding up the workflow. What makes Microsoft 365 more attractive is that it's cloud-hosted, meaning it can be used not just with Windows, but also Mac, Android, and iOS.
Asana is another veteran in the collaboration arena and has been used since 2008 by companies like Uber and Intel. It's designed to make tracking and organizing projects easy, using Kanban-like project boards or lists. Asana allows users to create to-do lists, set reminders for upcoming deadlines, send requests and facilitate conversations and comments on work.
Communications and collaboration tool Trello is another app that's easy to use. Similar to Asana, it lets users set up project boards, set up to-do lists, and delegate work. Trello also has the advantage of integrating a number of apps, such as Evernote, GitHub, Google Drive, and Slack, to make collaborating with your coworkers even easier.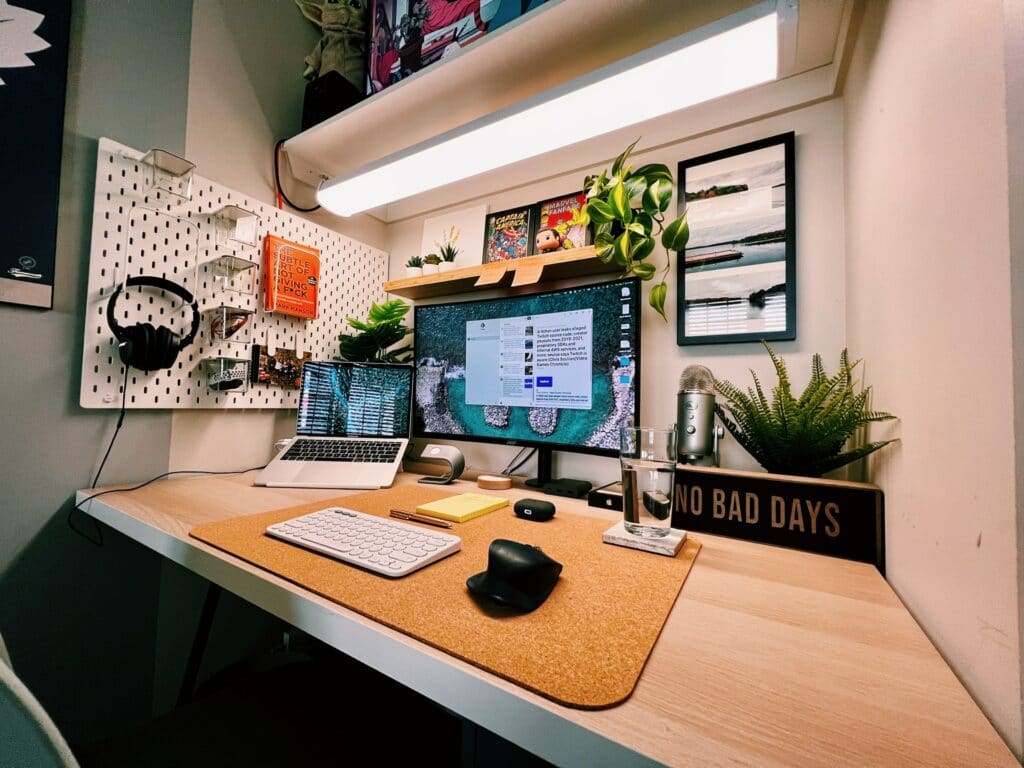 Communication tools focused on collaboration
With more and more people working on mobile platforms, it makes sense to use easy communication tools that are optimized for mobile. Collaboration platform Podio is equipped with mobile apps that make it easy to use on the go. In common with many other business collaboration apps, Podio comes equipped with tools for sharing files, checking the status of ongoing projects, and sharing feedback, along with third-party services and apps, such as Dropbox, Google Drive, Evernote, and Zendesk.
Flock offers a communication focus, somewhat similar to Slack. The app offers channels for group communications or one-to-one, as well as audio and video calls and screen sharing. In addition, it offers collaboration tools such as polls, note sharing, and the ability for users to assign tasks. There's also integration with third-party apps like Google Drive and Twitter, with notifications appearing directly in channels.
You can also use XSplit Capture to record or screenshot your desktop and share it instantly during meetings. It even lets you add voiceover and annotations quickly and efficiently. You can then generate a unique link to share with the necessary people and find these captures again from your account, as they're stored in the cloud!
Ones to watch
Basecamp has positioned itself as an all-in-one collaboration and communications platform. It offers a wide variety of standard features, like chat, message boards, to-do lists, and scheduling, and automated check-in. However, it also acts as a single place to store all documents, files, and folders, making it a useful all-in-one collaboration platform.
Drag-and-drop functionality and ease of use make Monday a very good workflow management and collaboration platform. It also integrates with Slack, Trello, Google Drive, Dropbox, and other apps, which means it can be used as a central nexus for collaboration on a range of projects.
There is a huge variety of online collaboration tools out there. No matter which one you chose, they're all designed to make sharing ideas easier and to work faster and more efficiently – whether you are working remotely, hybrid or in-office.