The Best Work from Home Apps of 2021
We are living in an age of rapid developments in remote working as employers and employees alike are realising the many benefits of working remotely, at least part of the time. But that doesn't mean there aren't challenges as well, many of which have to do with technology. To help, we've taken a look at some of the best work from home apps to support teams in staying productive and efficient, even when working at a distance from one another.
Guaranteeing a slick presentation
Nothing will ruin a meeting or presentation faster than background noise. Handily, Krisp is on hand. This AI-powered noise-cancelling tech suppresses pesky ambient noises picked up by your microphone. It offers one-button operation and, since all audio processing takes place locally on your device, it also guarantees your privacy. Better yet, the basic app is available for free.
Of course, our own XSplit Presenter is one of the best tools out there for making your delivery super polished when you have to present online. Use it to insert your webcam into a presentation, add in a virtual pointer to quickly draw focus. Even annotate your presentation in real-time if a colleague thinks of something brilliant to include mid-meeting. You'll also find it makes it hassle-free to import from Microsoft Powerpoint or Google Slides, add videos, websites, connect to other platforms as you present and even bring in guests!
Those who take privacy seriously will also be glad to know XSplit VCam allows you to remove, replace and blur your background with any webcam, and without the need for expensive green screens and complicated lighting setups. This alone makes it, in our opinion, one of the best work from home apps!
The best work from home apps for you and your team.
As collaboration tools become more common, so do apps designed to manage those collaboration tools. One of the most talked about is Figma, an interface design system for team-based creative projects. Already a staple in design-related industries, the company's FigJam app is an online whiteboard. This makes it easy for teams to creatively brainstorm together, so you can enjoy all the benefits of close collaboration from afar.
If you're also finding it difficult to manage projects in synchronous chat platforms like Slack and Microsoft Teams can help. If you're looking for an all-in-one project management tool, ClickUp that lets you keep everything in one place. Import your work from other productivity apps, organise it however you want, and create your own view. ClickUp allows you to manage docs, spreadsheets, time tracking, and more. It also offers an excellent free plan.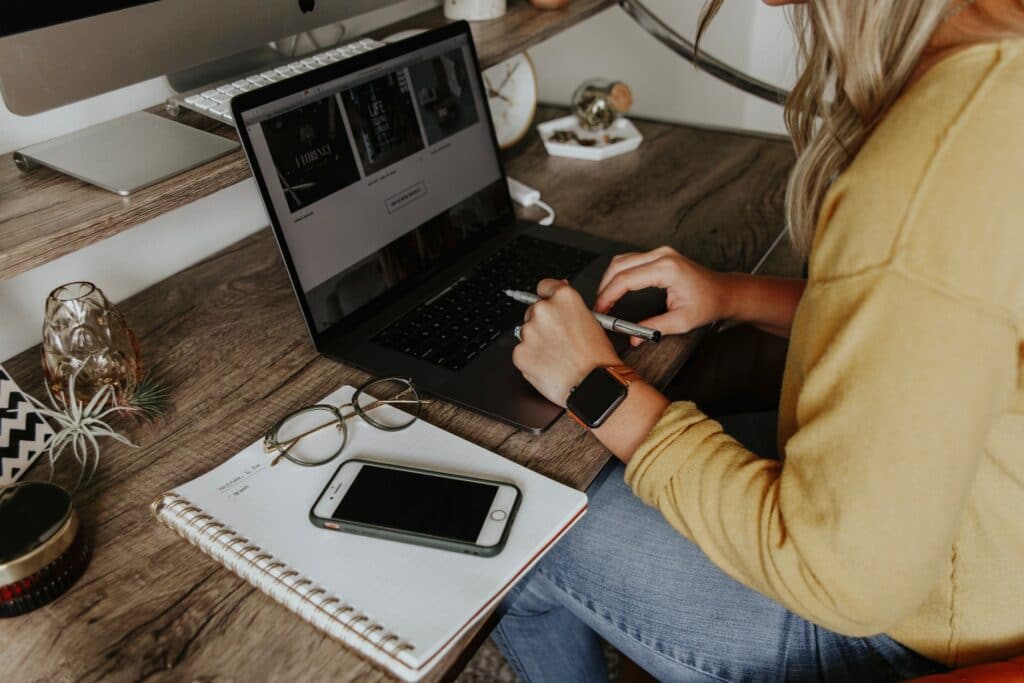 Balancing me time vs team time
If you're struggling to get a real sense of exactly how you're using your time while working remotely, you might consider Rescue Time, perhaps one of the best productivity apps available. It's an automated tracker that monitors the time you spend on apps, internet sites, and even individual files. It then generates detailed reports about exactly where your time's going to help you understand and manage your performance. What's more, you can even track offline time to create a complete picture of your day and a free version is available.
While working from home is great for productivity, there's no getting around the fact that it's just not the same as seeing each other face to face, especially when it comes to connecting with colleagues on a personal level. If you're a team manager looking for ways to help your remote team connect, consider Donut. It works in Slack and allows you to create virtual water cooler meetings, CEO coffee lotteries, peer learning events, DEI discussions, and more.
As remote working evolves, new tools and apps will continue to appear, aiming to improve your remote working experience and performance and keep your team productive and efficient. Staying current will help you choose the best tools for your particular needs!