The Best Elgato Stream Deck Plugins
Luis Vigil
September 20, 2022
2 분 읽음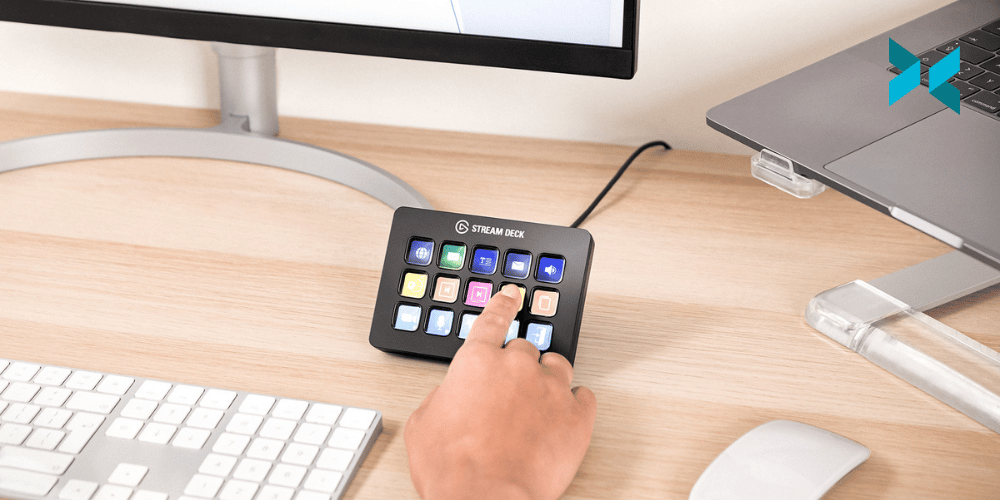 The Elgato Stream Deck has slowly become quite ubiquitous as a productivity tool. What was initially designed for switching scenes and playing reggae horns during a stream is now used by coders, video editors, DJs, and more! Even I was a doubter of the stream deck, and now I use mine daily to produce videos. So with that being said, let's see what some of the best Elgato Stream Deck plugins are!
The Best Elgato Stream Deck Plugins for XSplit Broadcaster
Alright, alright, this is the XSplit blog, so we have to mention the best streaming software, XSplit Broadcaster works perfectly with the Elgato Stream Deck. You can cut to any scene or source, go live, start a recording, or take a screenshot. One of my favorites is controlling presets. You can combine this with multi-action for some cool scene transitions. Or you can do a one-button press to launch XSplit and go live! The possibilities are endless when you add multi-actions, making it easily one of the best Elgato Stream Deck plugins.
Audio Switcher and Media Player.
If you have multiple audio devices, this is quite a handy tool. It lets you quickly switch between the audio devices, so say you have speakers and headphones for a conference call. It will also give you an indicator of what device is active.
While the stream deck has global media controls, you can also install controls for specific apps like Pretzel Rocks, Spotify, and VLC Media Player. This is quite handy as it allows you to control that specific app instead of triggering another player that is in focus. I can't tell you how many times I've wanted to pause Spotify, but I mistakenly started playing another YouTube video instead with a keyboard shortcut. Setting your media controls over to the Elgato Stream Deck makes for one of the best plugins available!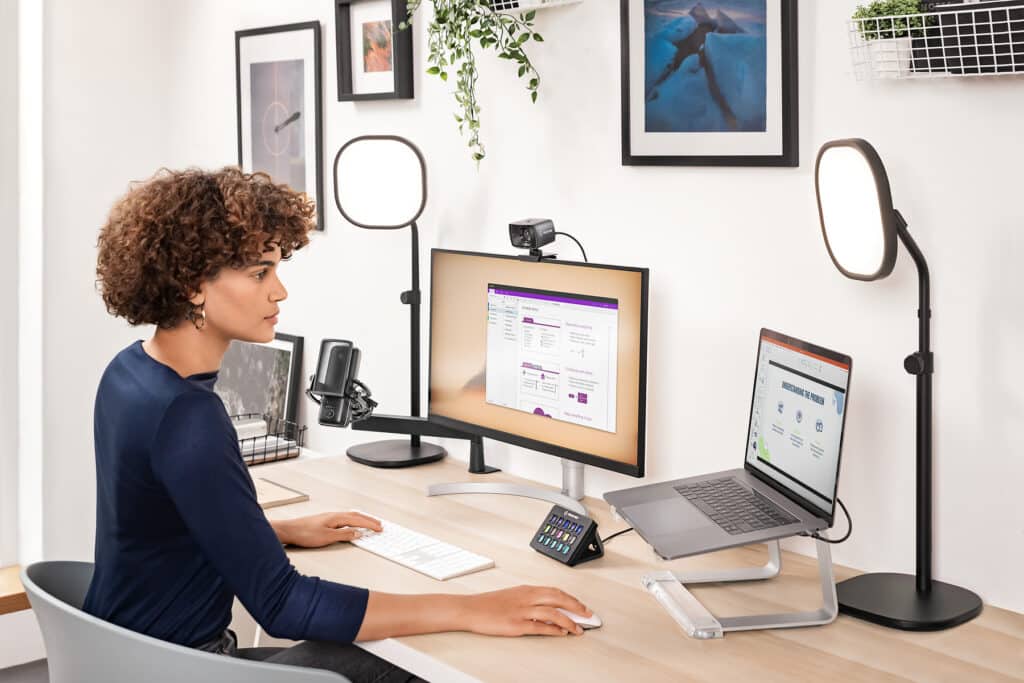 The Best Elgato Stream Deck Plugins for your Calendar
I am not the best at making my meetings on time. Sometimes, I have to set up multiple reminders to show up in the right call at the right time. The stream deck offers a variety of tools for managing your calendar. One is iCal, which directly incorporates your calendar via the iCal link. This gives you actions to display your next meeting and when your current meeting should end.
Controlling your Lighting and your PC
The stream deck can interact with a variety of smart lights like the Philips Hue or Nanoleaf. So you can use this as a special effect on your live stream or just to turn on a handy reading light. There are even better PC controls with Elgato Stream Deck. While you can set any application to launch, you can also set up hotkeys to do things like shut down, reboot, or sleep your PC. Quite handy if you need to quickly leave your workstation and lock your desktop. 
There's an infinite amount of things you can do with the Elgato Stream Deck, and these are just a starting point for some of the best plugins! If you have any cool flows or use cases, let us know in the comments.
Luis Vigil
Louis Vigil has been working on live stream productions for a variety of gaming events for over 10 years! When not broadcasting an event somewhere in the world, Louis also produces educational content for people looking to get into broadcasting on his Offcast YouTube channel.
저자가 작성한 다른 게시물