Six Ways to Step Up Your Stream Production
Chris Slight
February 06, 2020
4 분 읽음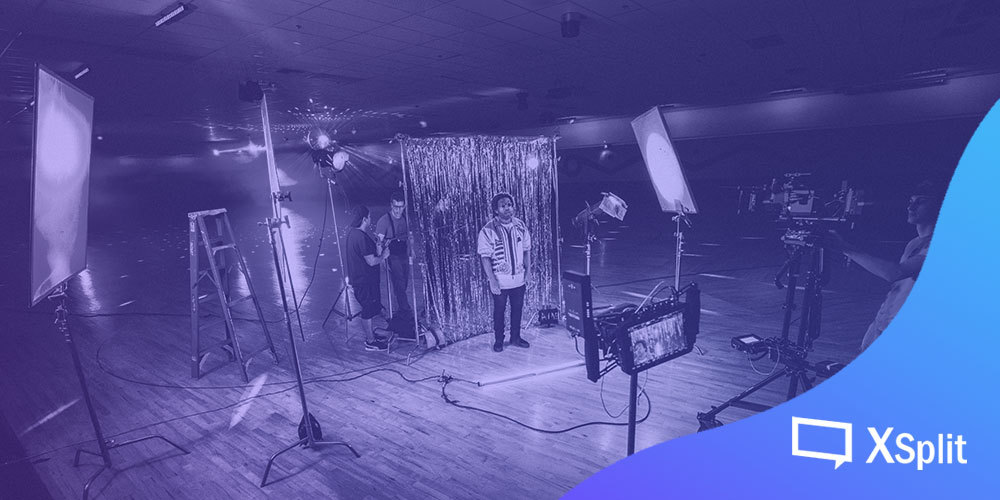 Making your production better is like a present to your audience. While there are many ways available to streamers to make the stream better, we think these six things are some of the most important to address first. 
Audio
Audio should be on the top of everyone's list as the first upgrade to their streaming production. Your conversation is one of the main things people come to a stream for. Keeping it audible and clear is important.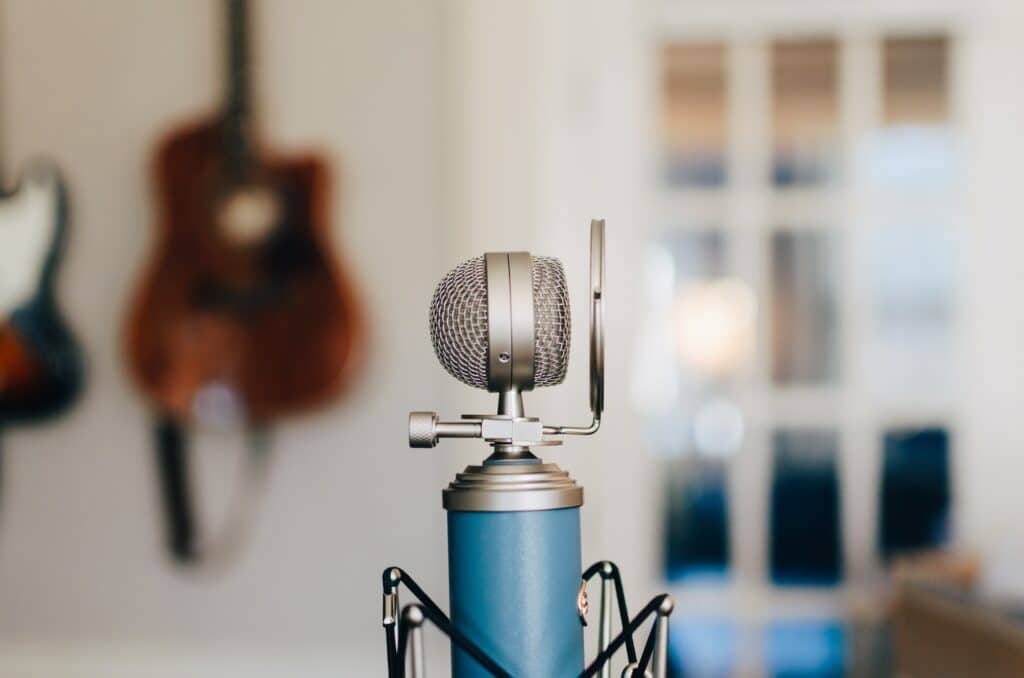 One of the first routes to look at would be a dedicated USB microphone, the Blue Yeti is a fine example of this. Already have a USB mic? Maybe an XLR microphone for you, like the Rode Procaster. Now, one of the downsides to this is you will need an interface to connect it like a Focusrite 2i2 or a GoXLR. This, in turn, will bump up the cost and add another layer of complication to your stream. For this reason, if you're doing your first round of upgrades a USB mic is the way to go. Honestly, some webcams have great mics built into them so be sure to look up online comparisons and reviews before you buy!
Lighting
Before you buy a new camera you should look into lighting. While it's true a fancy new webcam, or a DSLR / studio camera will make a big difference to the quality of your stream, it won't mean a thing if your lighting isn't right. Correct lighting can make a cheaper webcam look like a more expensive one!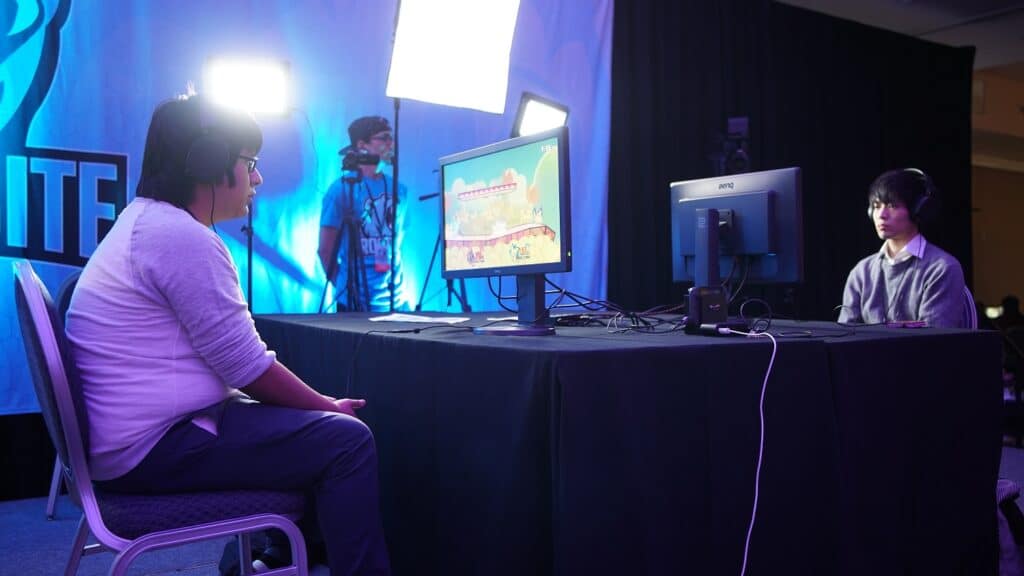 Elgato offers a good solution, aimed at content creators, the Key Light, which is packed with features and integrates with the Logitech ecosystem. For a first upgrade, however, you can find cheaper ring lights and camera-mountable LED lights that will do a good job.  It's also worth finding lighting tutorials online to find out how to position everything as well as set up your camera to make the most of your new lighting. 
Hotkeys & Macros
Tired of tabbing out of your game to do something in your streaming software? Want to mute your microphone quickly?
Want to mute your microphone quickly?
Using Hotkeys can make a ton of difference to the ease with which you can produce your content. This is especially true if you're on a one monitor setup! You can find out how to set up hotkeys in XSplit right here.
Macros are the next step when it comes to automating things in your stream! Think of it as one action performing multiple steps, for example, when I press this key combination mute my mic, go live to my channel and start my intro. All, with one button press. The possibilities of what you can do with Macros are pretty wide so experiment with things you'd like to do! Find out more about the Macros extension here. Not only will these features save you time but they add a level of slickness to your live production!
Overlays
Having customizable overlays, with alerts, starting, ending and BRB screens can help differentiate your stream from others. As well as adding a polish if implemented correctly.
It's even easier than ever these days, by jumping directly in with XSplit Gamecaster V4 you can have your overlays in moments. Adding your own graphics to these systems is easy as well, however, using the already created overlays is a great place to start!
Also, as they are all running in the cloud they won't be a big use of system resources! Don't, however, try to cram too much on your screen at once. While it might seem cool to have a ton of things happening on your screen at once, it can be pretty distracting for a viewer. Everything should have a purpose when you put it there, that purpose can, of course, be "because it looks cool" but try to keep this to a limit. Is it giving anyone information? Does it add flair that separates you from the others or establish your brand? Know what you want people to get from your stream and focus your overlays on that.
Transitions
Scene transitions can take a standard broadcast and add a television-like feel. Go from one scene to the next with a flourish while also giving the viewer a sense of moving from one thing to the next. XSplit Gamecaster V4 and XSplit Broadcast both have these built into the program and can be implemented with ease. You can even create your custom transitions to add a layer of personality! They also give a sense of motion, you're going from one scene to the next sure, but you're also going from one place to the next. The transition is always a reset moment. Something crazy just happened? Okay, let's go over here and talk about a different place. It's only a few seconds but it can honestly feel like a reset for a viewer!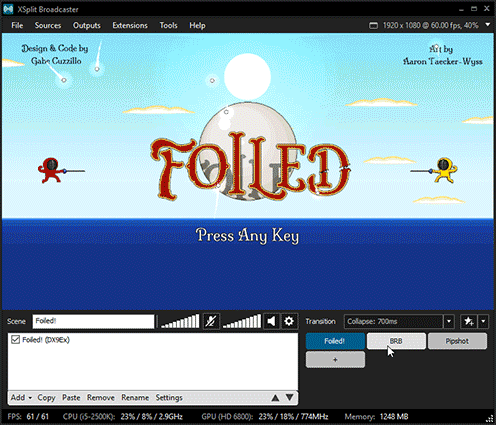 Getting your bitrate/resolution right. 
Streaming at 1080p 60FPS might seem like a move to step up production but sometimes it can make the viewers experience worse. Not all streaming sites offer encoding options to every level of streamer and without them, your viewer may be unable to watch your stream due to buffering. Even worse, if your internet connection and computer can't handle encoding a stream at those settings you will start to drop frames. However nice everything looks on your end, the moment you're dropping a ton of frame the viewers experience just got worse. XSplit will run a test the first time you set up a new streaming output and recommend settings based on your computer and internets ability. XSplit Broadcaster can also use an Adaptive Bitrate system which will automatically change your bitrate if your connection is moving around.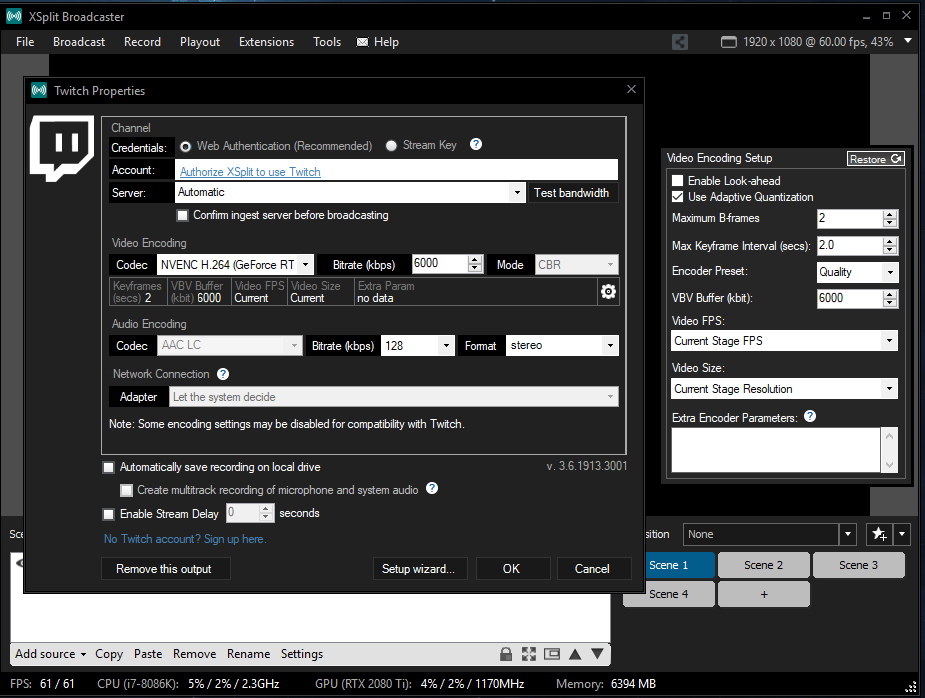 Implementing any of the above tips will make a big difference in the quality of your production. One of the biggest tips we can give, however, is never spending too much. You can throw a lot of money into your live stream but the reality is you don't need to. Nail these fundamentals and your stream will be set up for a good long while.  
Chris Slight
Chris is the Communications & Content Editor here at XSplit. You may find him voicing tutorials, on stage at events around the world, or right here on xsplit.com. Find him at chrisslight.net
저자가 작성한 다른 게시물