XSplit Presenter
원하는 곳에서 멋진 프레젠테이션을 선보이세요!
전문가다운 프레젠테이션을 선사하려면 때와 장소, 인터넷 환경까지 신경쓸 수밖에 없습니다. XSplit Presenter를 사용하면, 나만의 특색, 디자인, 상호작용 등을 관람객들과 더욱 원할하게 적용할 수 있으며, 인기 영상 통화 프로그램으로도 연동할 수 있습니다.
Import your Google Slides or Microsoft Powerpoint presentation, easily add videos from YouTube, Vimeo, or your computer and connect to your Zoom, Microsoft Teams, Skype, or any other platform to easily give your presentation more flair!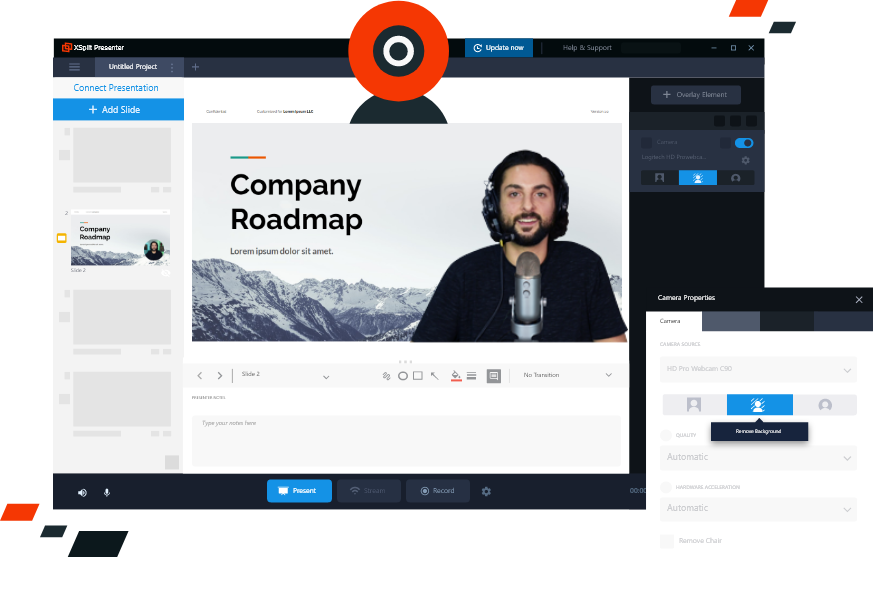 Make your presentations more personal by becoming a part of the presentation
Easily add your webcam on top of your presentation and activate your virtual green screen to remove the background in a snap!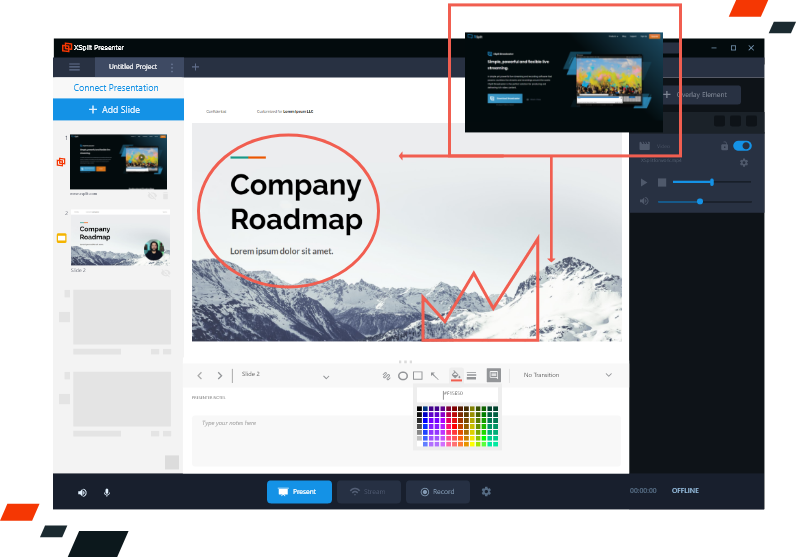 Annotate your presentation in real-time
A virtual presentation needs a virtual pointer! Help your viewers focus on the right things at the right time with quick and easy annotations that draw their attention.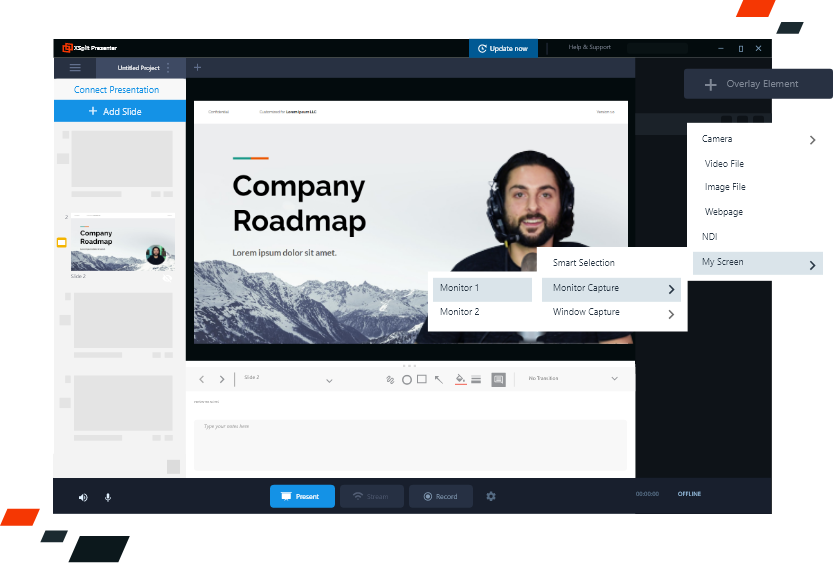 Keep your desktop private while still being able to share windows and applications
Want to show a website or application to illustrate a point during a Q&A? Select and add specific windows or applications to your presentation with a few simple clicks without needing to share your entire screen and avoid any privacy pitfalls!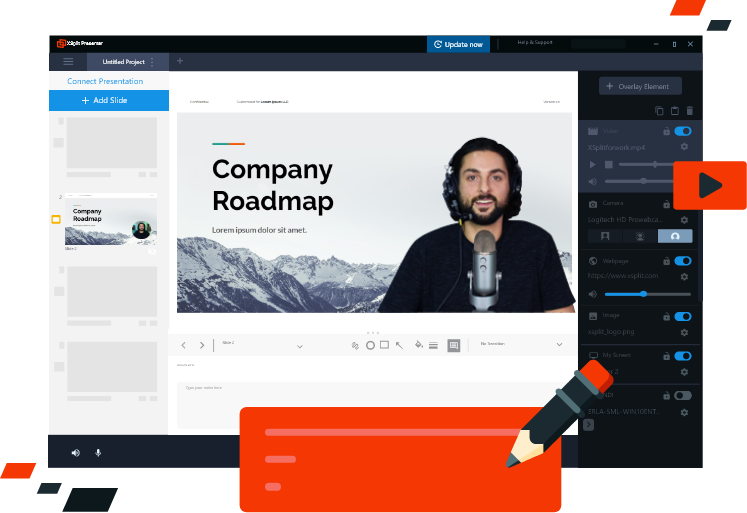 And there's so much more, like
Presenter notes pulled in and accessible from your original presentation;
Add more presenters with NDI sources like Skype;
Easily sync changes you make in your original presentation with XSplit Presenter;
Easily hide slides;
Add scene transitions;
Control audio for all sources;
Full real-time control of all your media sources; and even more...
24시간 기술지원 및 평생 업데이트 지원
최고급 소프트웨어는 최고급 고객지원이 있기 마련입니다. 필요하실때마다 불러주시면 끝까지 도와드리겠습니다.