XSplit Broadcaster supports the most popular streaming sites like Twitch, Hitbox, and Ustream. For these popular services, we also automate the process of configuring the stream settings. Go to the Broadcast menu, then Add channel... and select your desired broadcast service: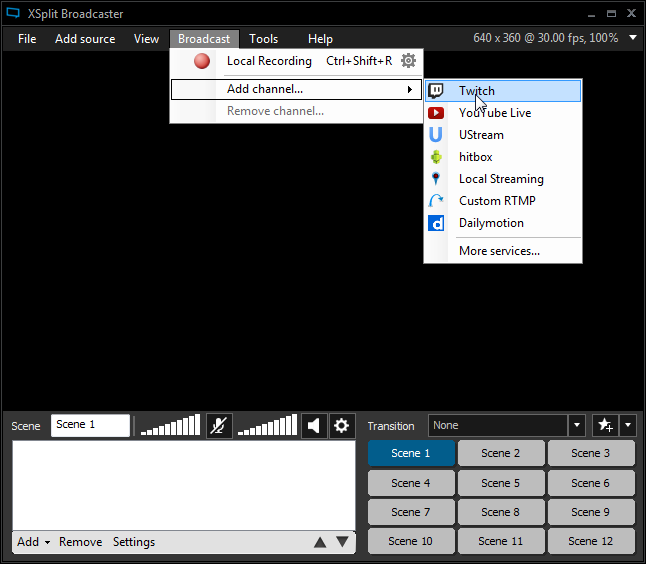 If you don't see your preferred service in the list, then click on More services… to go into our broadcast plugin store: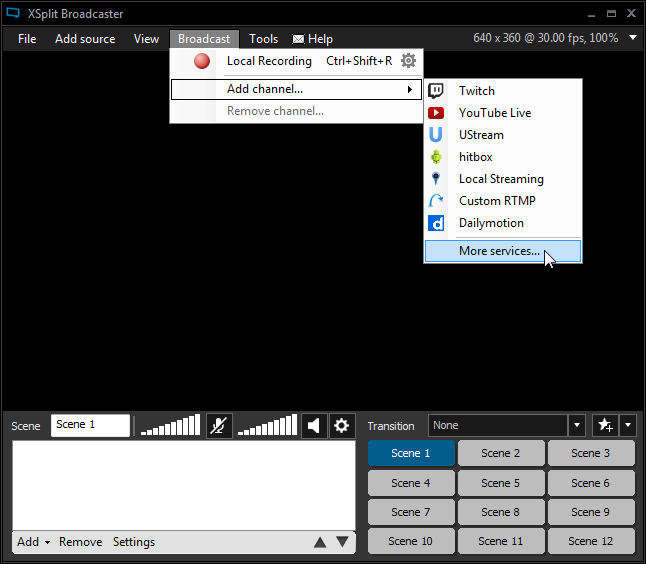 If you are using a service like Twitch, simply click Authorize: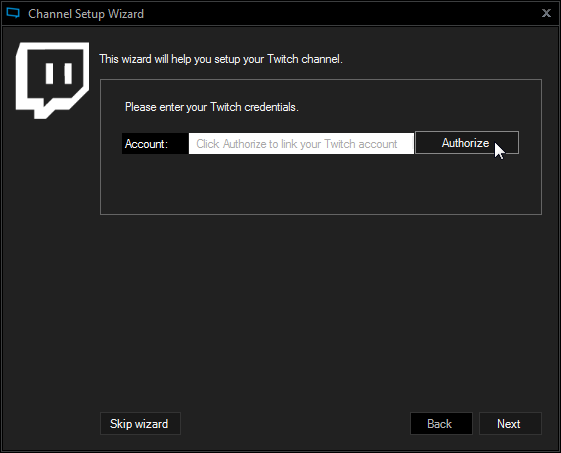 And you will be asked to log in to your Twitch account: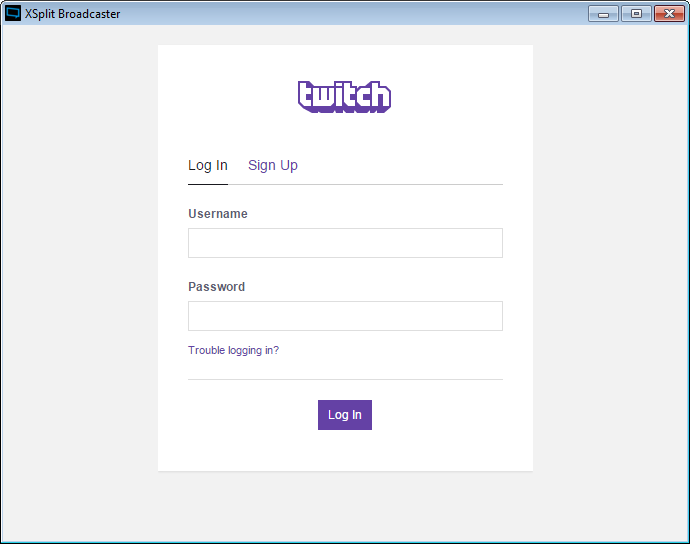 Once you have logged in, you can run the setup wizard and XSplit Broadcaster will configure your stream settings (resolution, frame rate, bitrate, etc.) based on your PC hardware and internet bandwidth: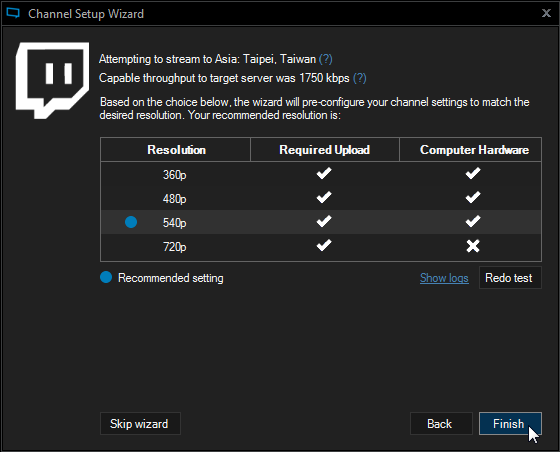 Click on Finish to finalize your streaming setup.