XSplit VCam's key feature is removing, replacing, or blurring the background from your webcam feed without the need for a green screen.
---
Original Background
Original Background is the default selection and simply shows your webcam feed as-is.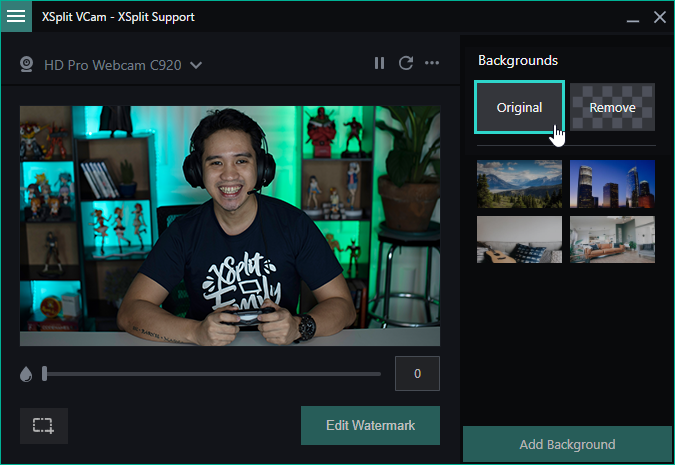 ---
Remove Background
Click the Remove box to instantly remove your background. This feature completely removes your background similar to having a chroma-keyed green screen.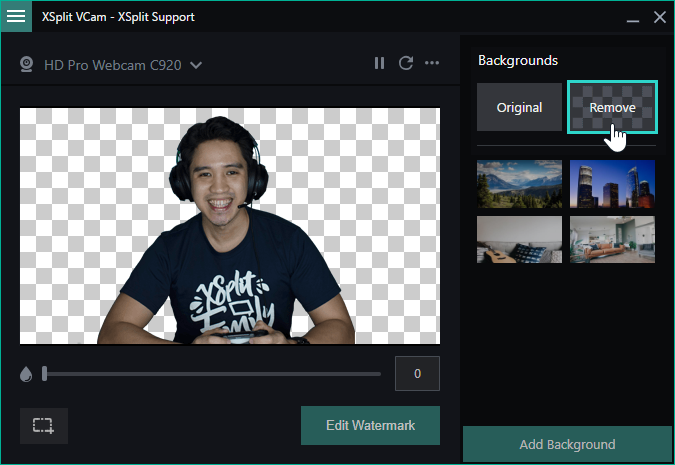 ---
Replace Background
Replace Background replaces your background with an Image file, Youtube Video URL, Webpage, or Unsplash Photo. Click on any of the available images to instantly replace your background.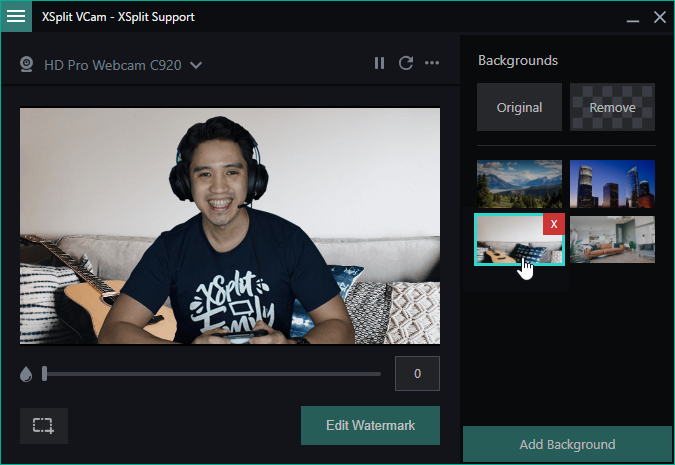 ---
Adding your own image background
There are four possible ways to add your own background replacement. Click on Add Background and select either Media Files, YouTube Video, Webpage, or Unsplash photo.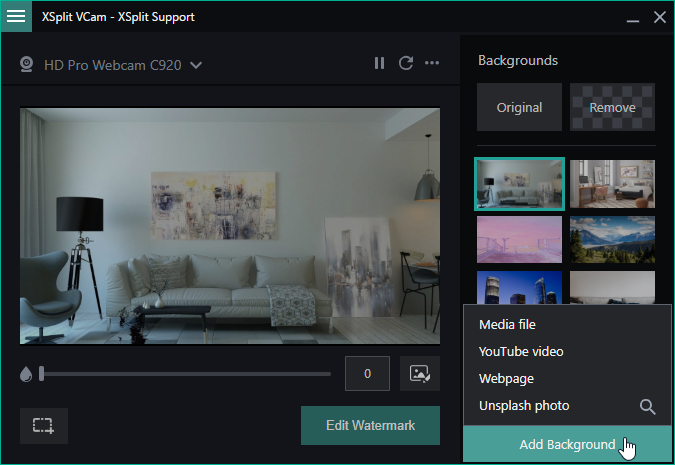 Select a supported image, animated GIF, or video file from your computer as a background replacement. This option will automatically scale to your camera's aspect ratio so it's recommended to use an image with a size that matches it.
---
YouTube Video
Enter the YouTube URL of the video you want to play as a Background and click Add.
You can control the video playback with YouTube's keyboard shortcuts.
---
Webpage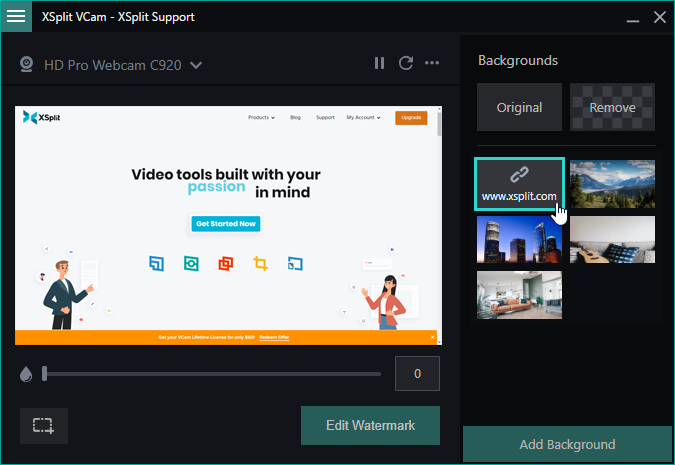 Enter the URL of the webpage to use as your background replacement and paste it under the Add Webpage dialog then click Add.
To find the image URL address that you like to use, right-click on an image from a webpage then select Copy Image Address.

---
Unsplash Photo
Use high-quality stock photos from Unsplash.com as a background.
You can type in specific keywords under the search bar at the bottom-right corner.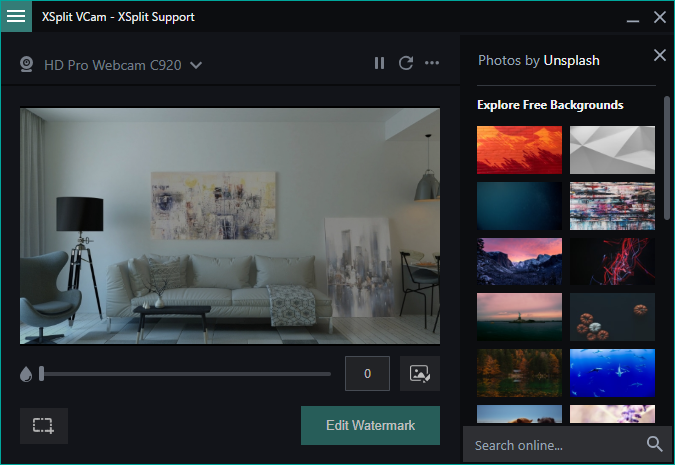 ---
Deleting a background image
To delete an image background replacement, hover your mouse over an image and click X.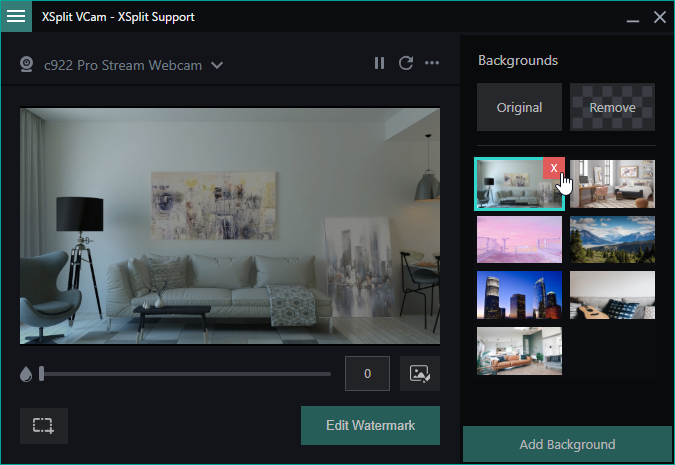 ---
Blur Effect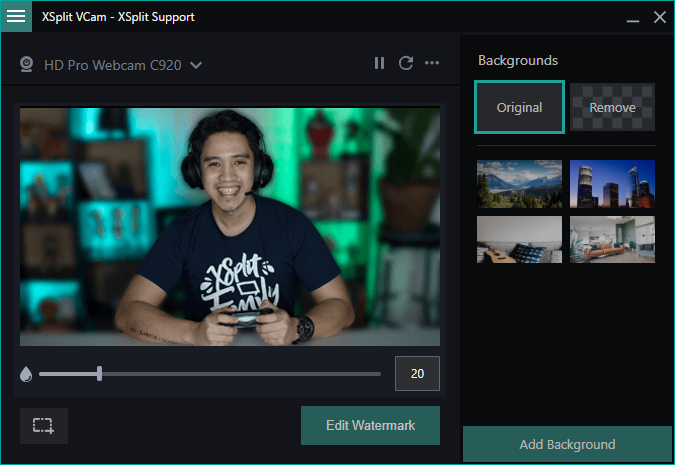 Drag the slider to add a blur effect to your background. This effect is only available for Original and Replace background options.
---
Additional settings can be accessed by clicking the
menu icon
on the top-left corner of the VCam app window. Click
here
to learn more about
Filter Settings
.