VCam allows you to remove a live webcam's background without a green screen, blur the background for enhanced focus, and give immersive presentations. VCam can then be added as a virtual camera on other compatible software such as WebEx Teams & Meetings, Skype for Desktop, XSplit Broadcaster, OBS, and more.
---
Logging In
Once calibration is done you will be prompted to log in either through your XSplit account or a social login, particularly: Facebook, Twitch, Google, Twitch, and Player.me. Using a social login will let you link it to an existing XSplit account, or will prompt you to create a new XSplit account.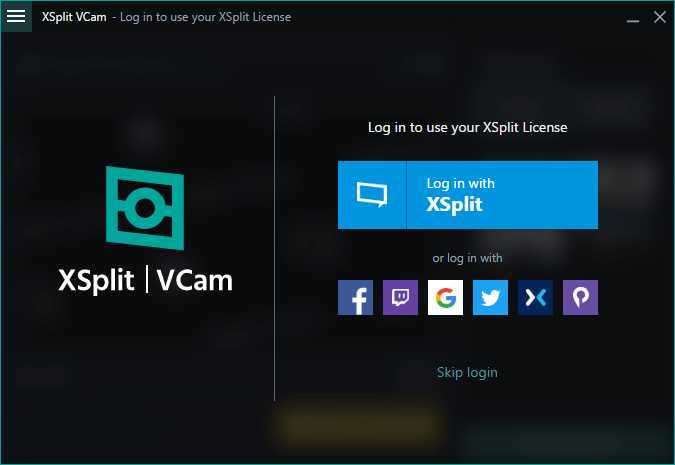 Clicking Skip login will lead you straight to the program without logging into an account.
A watermark will be shown if you are not logged in, or if your account does not have an existing license.
To remove the watermark, click the burger menu icon then select Log in to an account with a license.

To purchase a license, you can click the Remove watermark button anytime.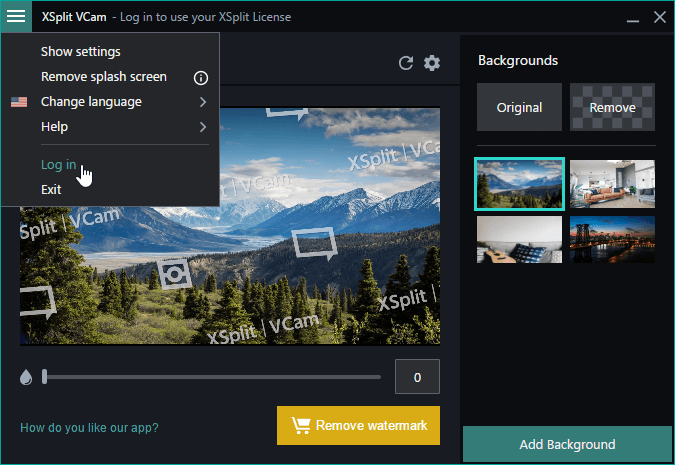 ---
Setting up your camera on VCam
To select a webcam source connected to your computer, click the dropdown arrow next to the Camera icon.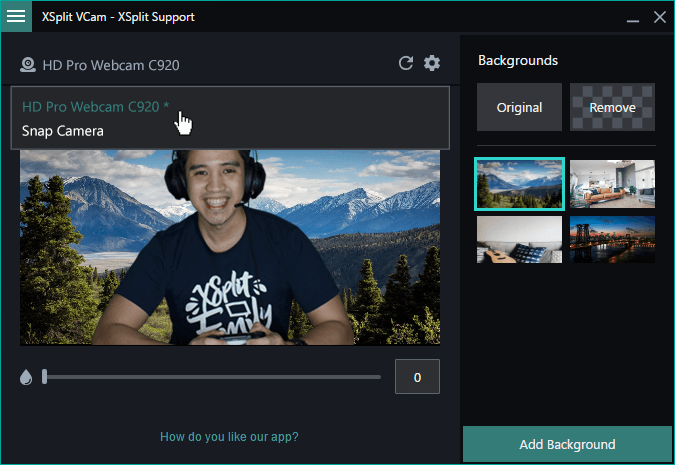 Once your webcam is selected, all of VCam's features such as background removal and replacement are now available to use with your webcam source. They will be shown in VCam's preview area.
---
Configuring VCam Filters
Clicking Original will keep the original background of the webcam source.

Clicking Remove will remove the background around your figure.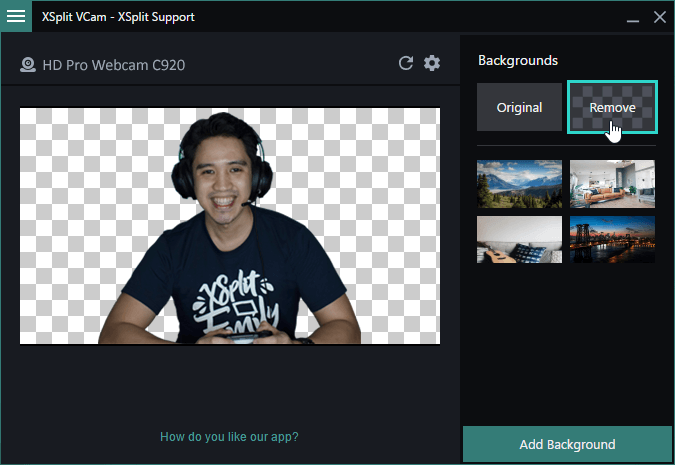 To apply a blur effect, use the Blur slider below the VCam preview. This feature can only be used with Original or with a replaced image background.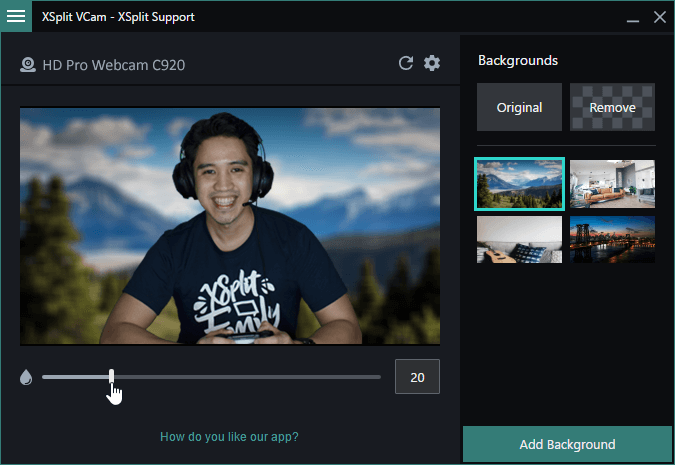 To add your own background, click Add Background at the bottom right corner. You can select between Media file, YouTube video, Webpage, and Unsplash photo.
VCam's premade and custom backgrounds will be added to the background list on the right column.
---
Using VCam as a Virtual Camera
Now that you have your camera configured, you can add it as a video device to the software of your choice. Below you'll find some samples on how to do this.
Adding VCam to Video Chat Software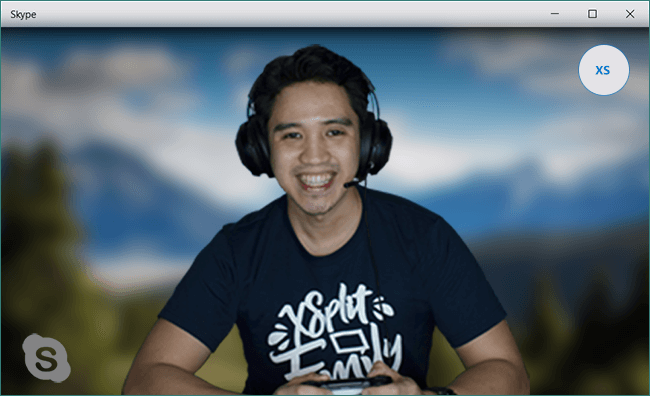 You'll be able to add XSplit VCam as your camera on different video chat software such as Skype, Discord, Google Hangouts and Microsoft Teams.
Adding VCam to Streaming Software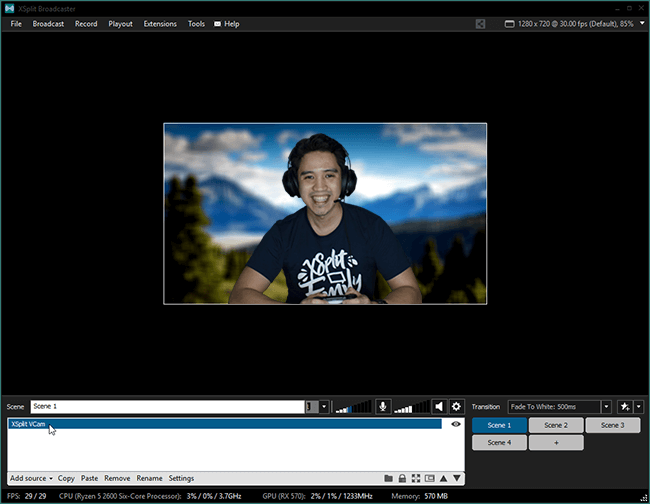 VCam is also compatible with the most popular live streaming software such as XSplit Broadcaster and OBS Studio.
---
Getting the Best Results
VCam works best when there's a clear distinction between you and the background. Here are three things to take into consideration:
Have sufficient lighting in the room and the subject. It's best to be in a room that's not too dim and there's enough lighting so VCam can easily scan you and the background.

Dark areas may not work well with VCAM's live background removal, and will cause blurring and feathering around your figure.

The colors between you and the background should be different from each other so VCam can differentiate you and the background and make the necessary adjustments. VCam works best with more contrast.
You can also check the
Settings
to configure the quality of your camera and use GPU hardware processing option. Click
HERE
to learn more.