In some cases, the Technical Support staff will request you to generate a HijackThis log. This file contains an in-depth report of your computer's registry and file settings which the staff can use to diagnose and troubleshoot the issue you are currently having.
---
Click here to download HijackThis
---
Generating the HijackThis log
Right-click on HijackThis.exe and select Run as administrator.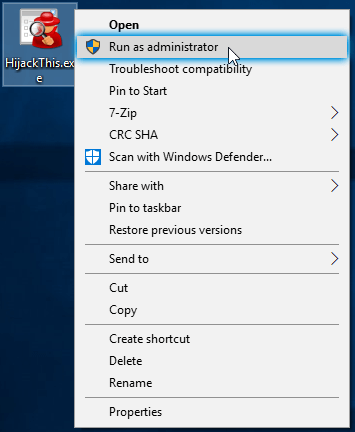 Click on Do a system scan only.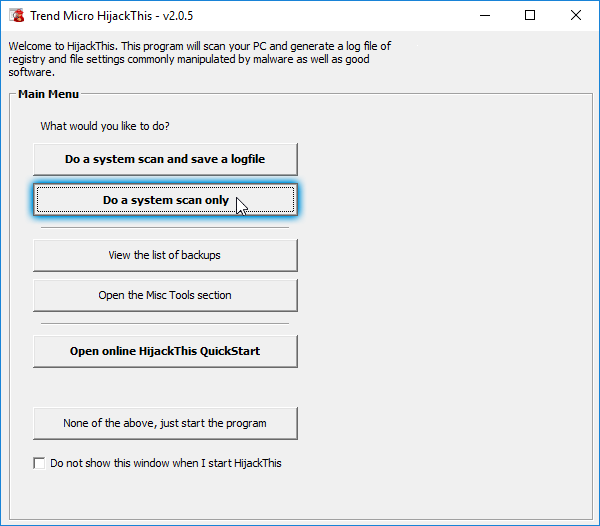 After HijackThis has finished scanning, click on Save log.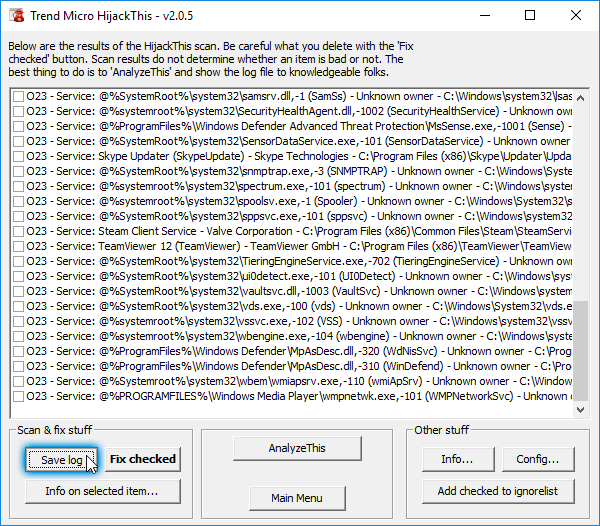 Click the drop-down menu next to Save as type and choose All files instead of .log.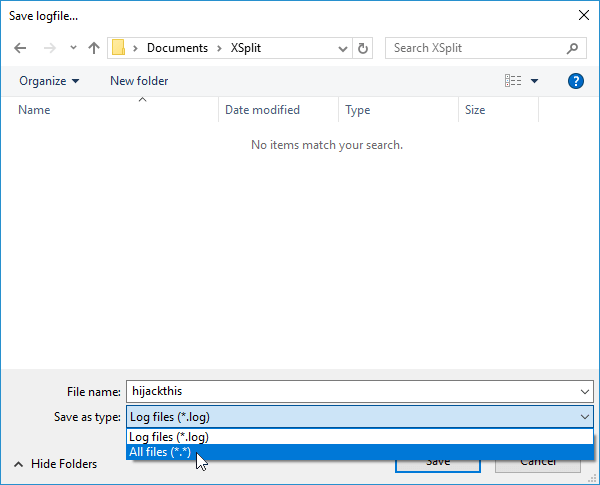 Save the file in .txt format and browse to a folder, type in a filename then click Save.