More recent Security and Antivirus software such as ESET Internet Security have built-in Webcam Protection features that may prevent XSplit from displaying your webcam properly.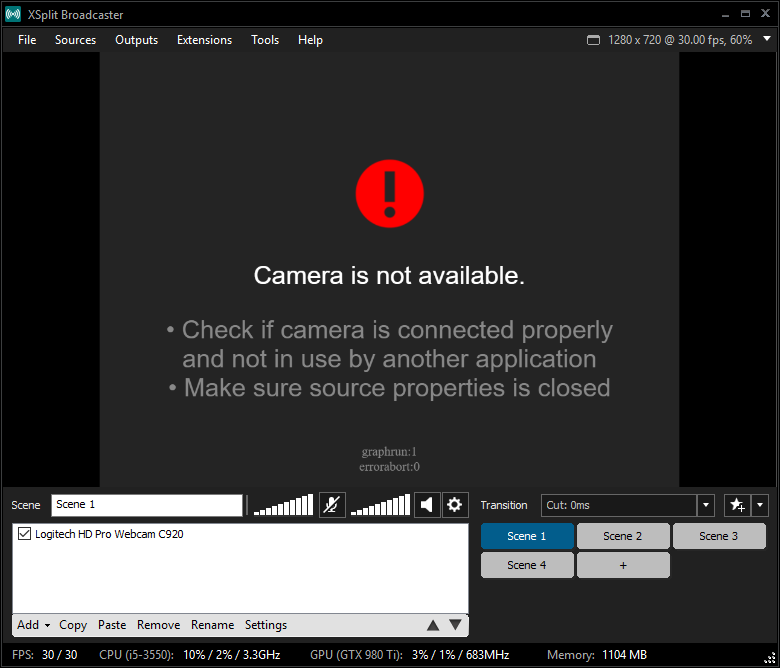 Normally, you will be prompted by ESET when XSplit tries to access your webcam and you can choose to instantly exclude XSplit from webcam protection. If this is not the case, you will need to manually change your webcam protection settings as shown below.
Allowing XSplit webcam access in ESET Internet Security
Open ESET Internet Security and click Setup then Advanced Setup.

On the Advanced setup screen, go to DEVICE CONTROL, WEBCAM PROTECTION then click Edit beside Rules.

Click on Allow access to the right of the XSplit applications you use.