XSplit Presenter accepts NDI streams as a slide or as an overlay element. Microsoft Skype version 8.25 and above allows NDI streams to be outputted to your network, making adding your Skype participants in your presentations quick and simple.
You need to download the latest version of
Skype for Content Creators
here
---
---
Enabling NDI output in Skype
On Skype, click the … icon and then select Settings.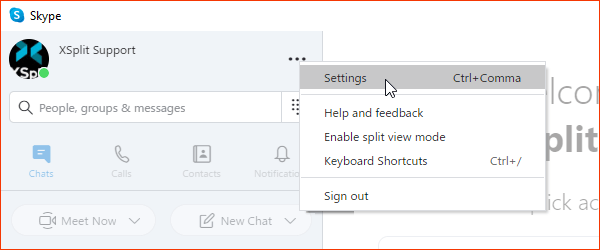 Go to Calling and select Advanced.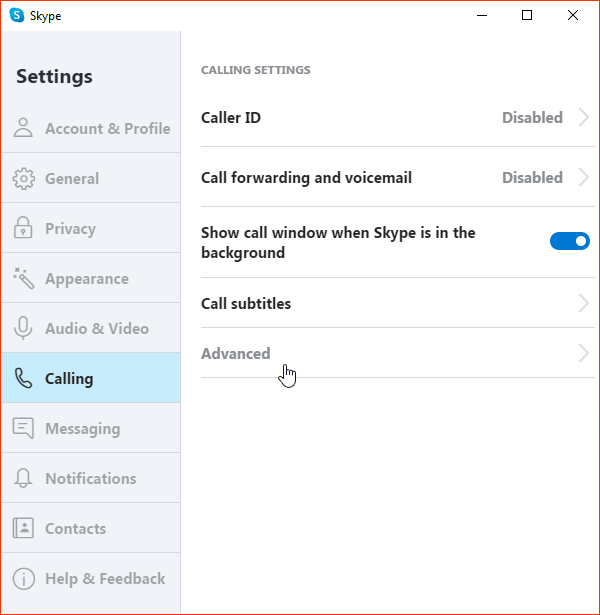 Enable the Allow NDI usage option.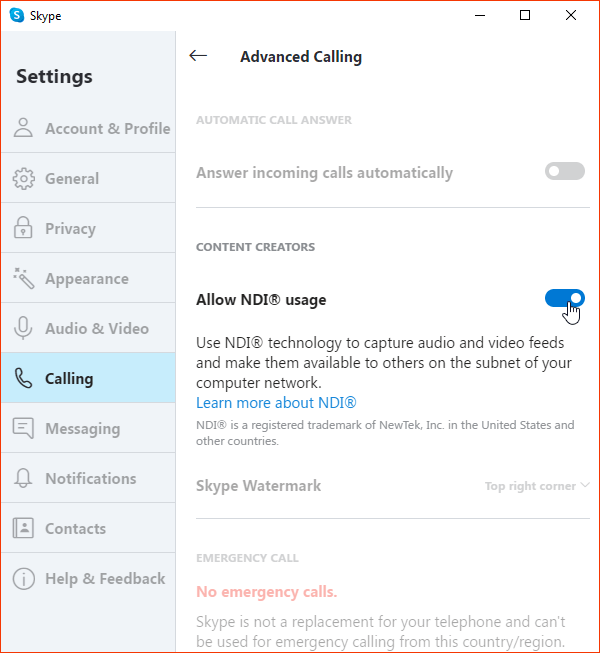 ---
Adding Skype NDI streams in XSplit Presenter
Start a video call in Skype (The Skype NDI stream will be available only when there's an ongoing call)

Run XSplit Presenter
To add Skype NDI as a new slide:
Go to Add Slide > NDI > The NDI Source of your choice.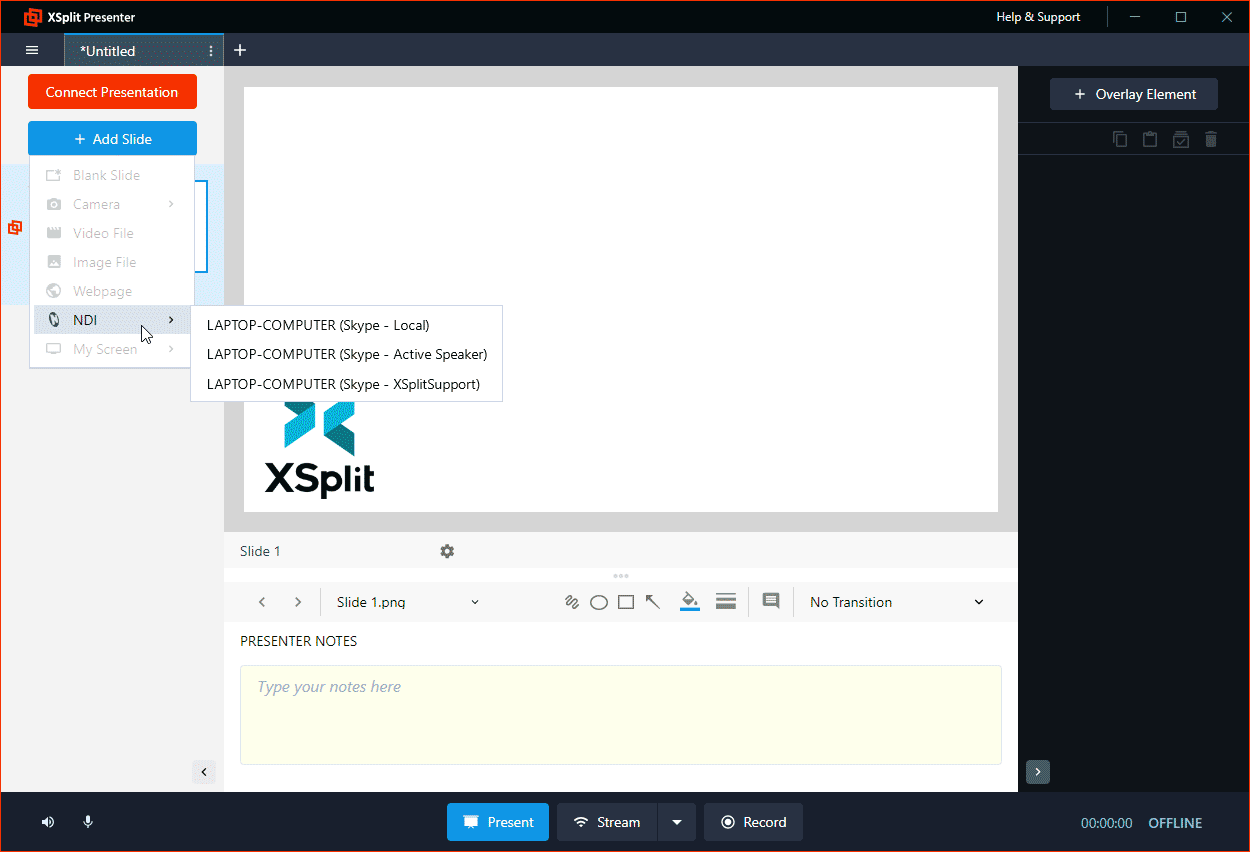 To add Skype NDI as an overlay element within a slide:
Go to + Overlay Element > NDI > The NDI Source of your choice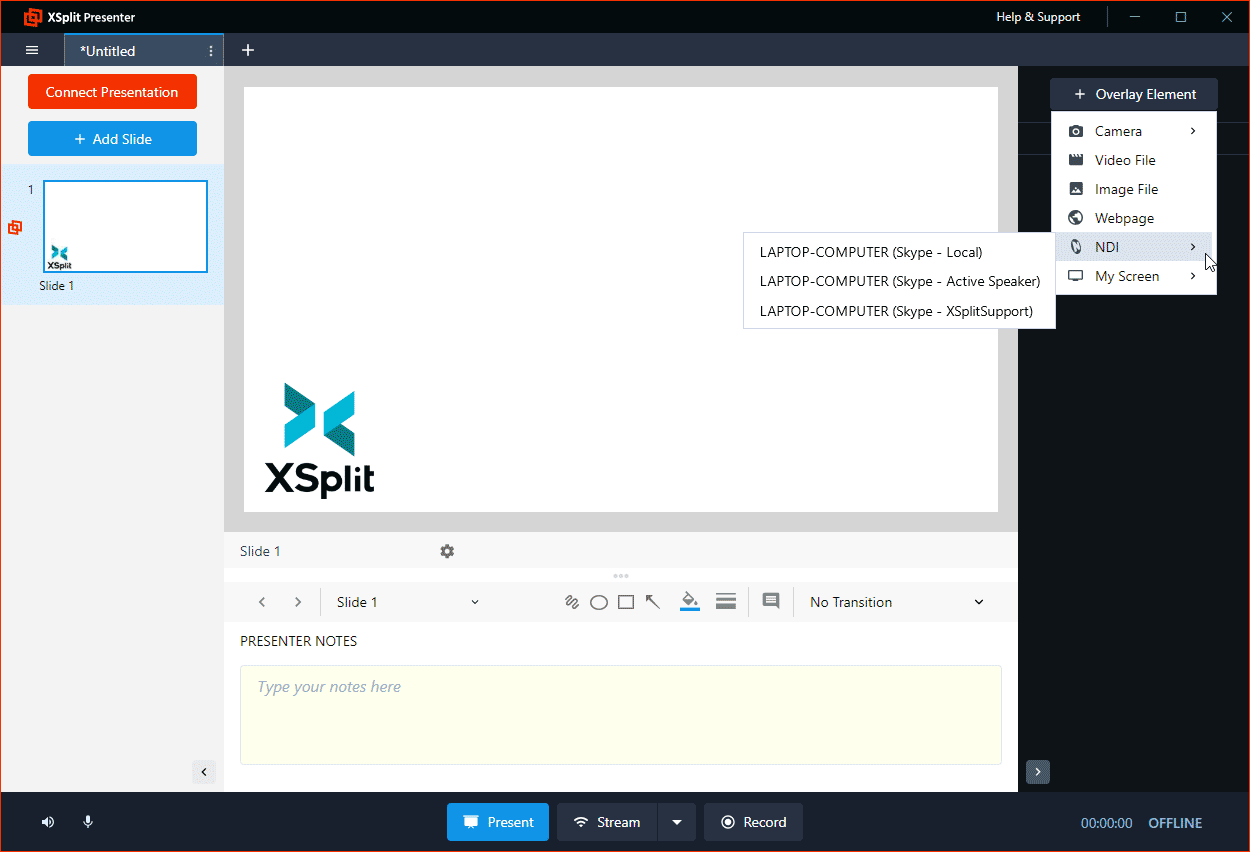 ---
Types of NDI Sources
By default, the following types of NDI sources in your skype NDI streams list should be available:
Skype - Local
This shows your own camera view
Skype - Active Speaker
This automatically switches the camera view to the participant who's speaking at the moment
Skype - <participant's Skype ID>
This shows your participant's camera. The number of this type of NDI source depends on the number of participants in the call.
---
Want to know more about XSplit Presenter's NDI-related settings? Click here