---
Present using a web conferencing app or projecting to a monitor
XSplit Presenter can present through any web conferencing tools or display a full screen presentation on a separate monitor.

To get instructions on how to present to your preferred application, click on Present > Web conferencing tool, select from the drop down menu**,** and an instruction will appear on the window.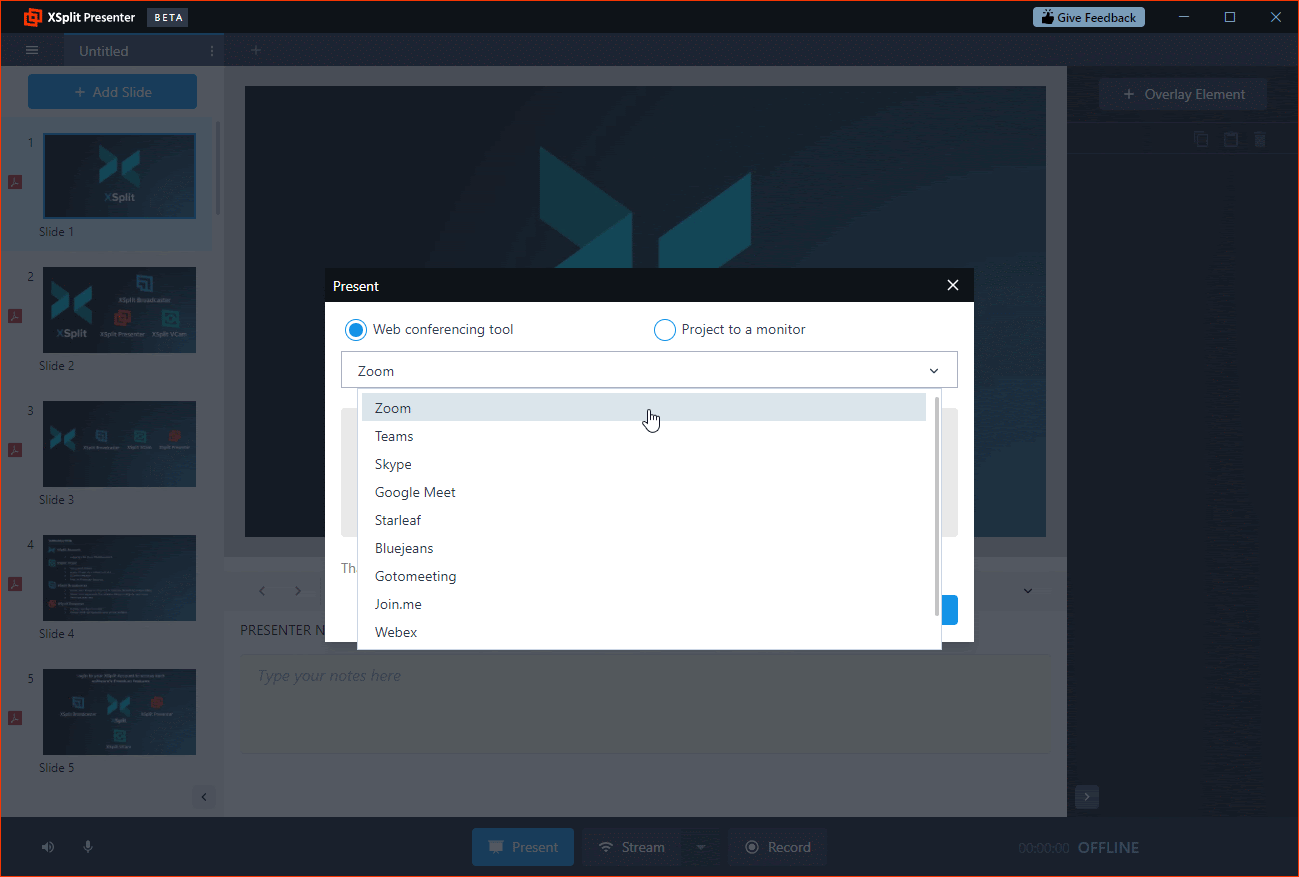 To Project to a monitor, you can select which monitor to project your presentation onto.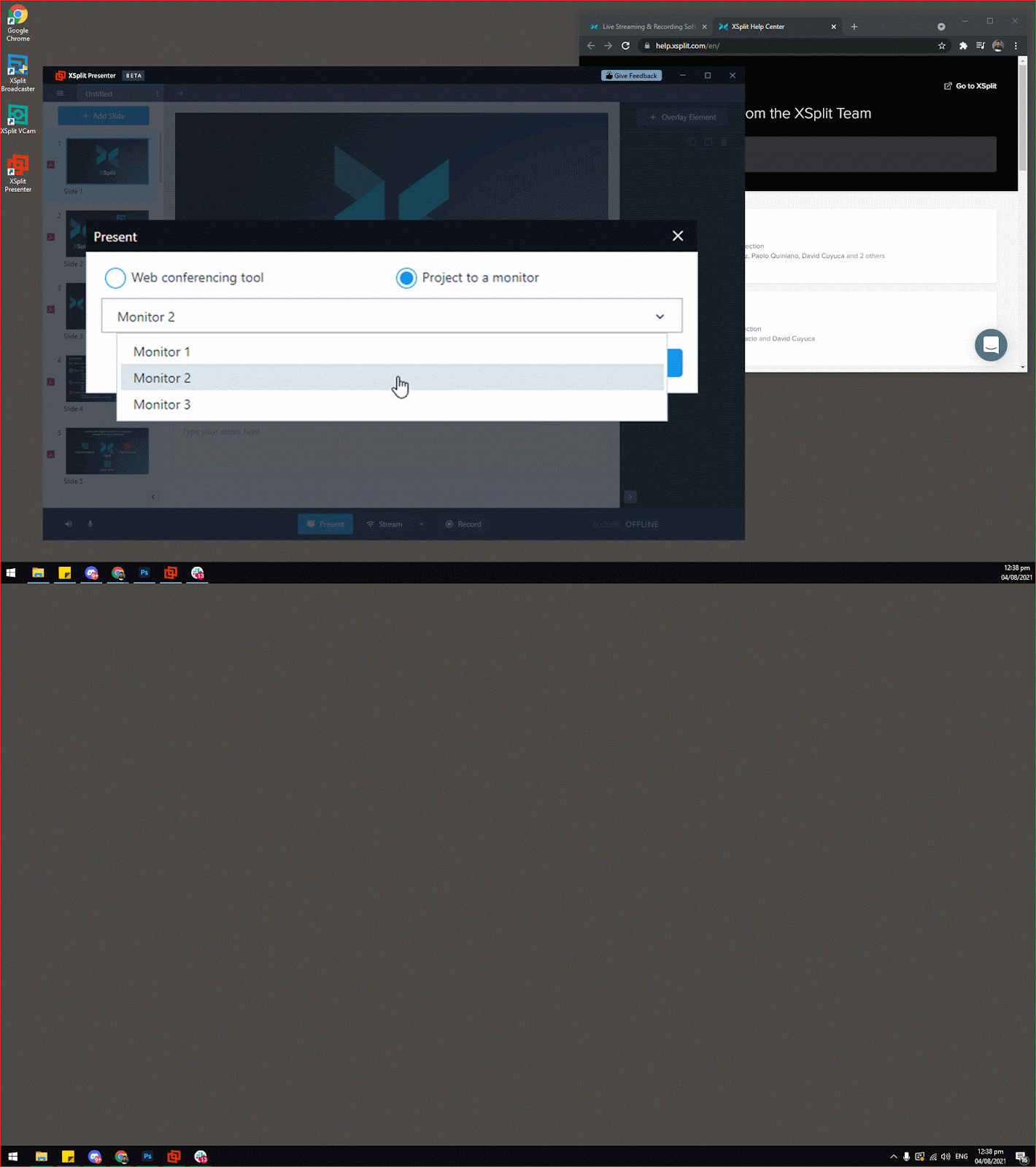 ---
Recording your presentation
You can record your presentation easily and save a video file to your local drive.
Click the Record button at the bottom part of the Presenter app window to start recording.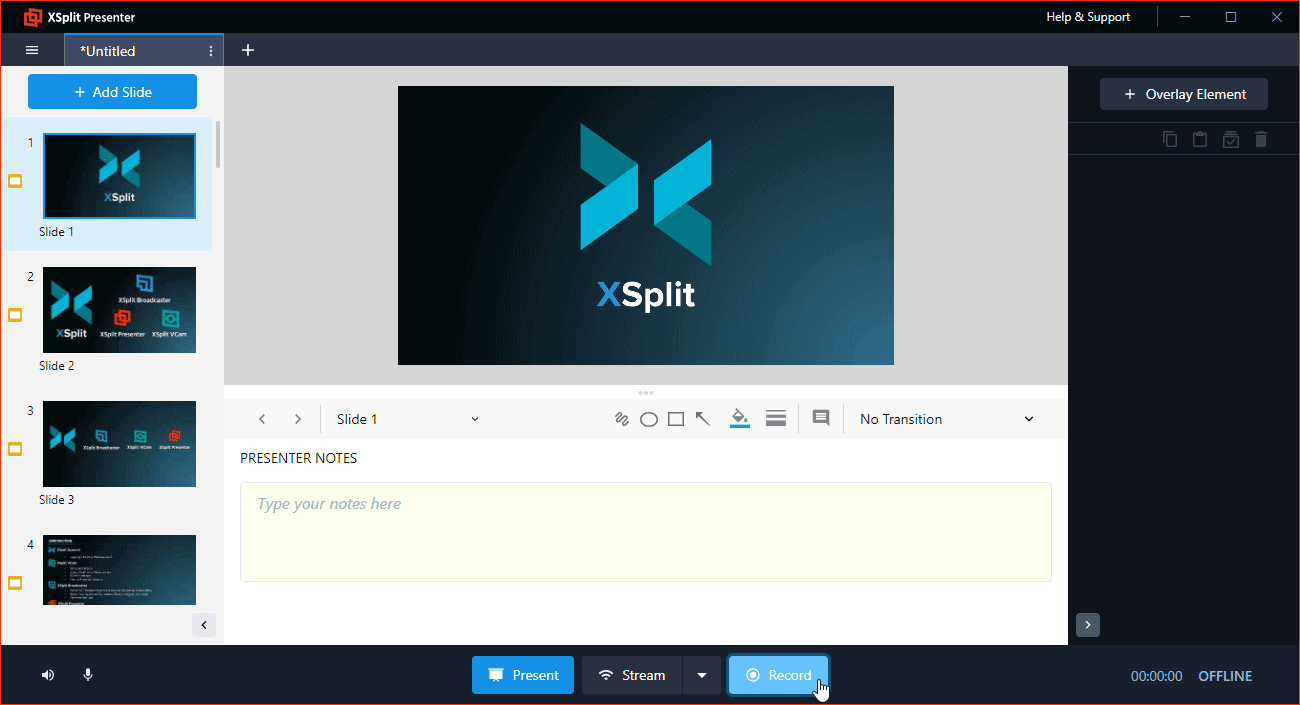 Recording Controls allow you to stop, redo, and pause/resume your recording session with ease.

Stop
Click this to end the recording session.
Redo Slide Recording
This will redo the recording for the current slide only. Clicking this button will overwrite the recording for the most recent slide, but will not affect the slides selected before it during the same recording session.
Pause
Use this button to temporarily interrupt/resume your recording session.
---
Stopping the recording automatically saves a copy of your presentation. Depending on your recording location settings, one of the following pop-up notifications will appear when the recording has ended:
Saved in the Cloud
Clicking the button will open a new browser tab and bring you to your XSplit Account Dashboard's My Media where you can view/play/manage the recording.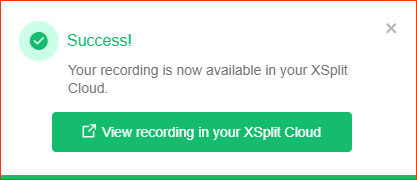 Saved Locally
Click the button to open the window where the recording is stored in your local drive.

Saved on both the Cloud and Locally
If your recording location is set to Both, then you'll be given the choice to access the recording either through the cloud, or your local drive.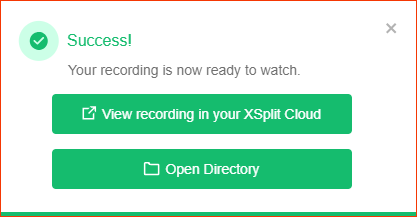 ---
Recording Settings
You can change your recording preference through the XSplit Presenter Settings (Click the dropdown menu at the upper left corner of the app, and select Settings)
Click here to learn which settings you can change through the XSplit Presenter recording settings.