---
Importing a Microsoft PowerPoint Presentation (PPT/PPTX)
You can import Microsoft PowerPoint presentations (PPT/PPTX) by selecting Connect Presentation > Add a PowerPoint Presentation.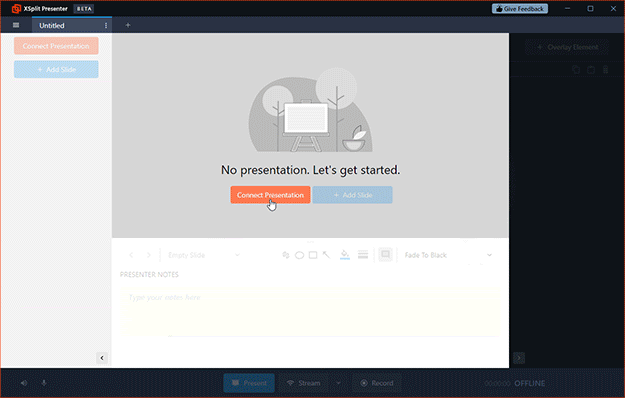 Click **Browse **to locate your PowerPoint presentation file then click Add.
---
Importing a Google Slide Document
Google Slide presentations can be added by selectingConnect Presentation > Add a Google Slide Presentation and paste your Google Slides shared URL then click Add.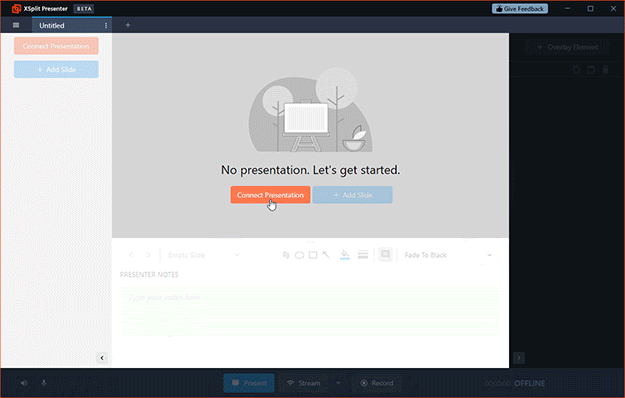 Make sure that your Google Slide is viewable to anyone with the link.
---
Importing a PDF file (from a URL or your local drive)
PDF document files can be added by selecting Connect Presentation > Add a PDF Document.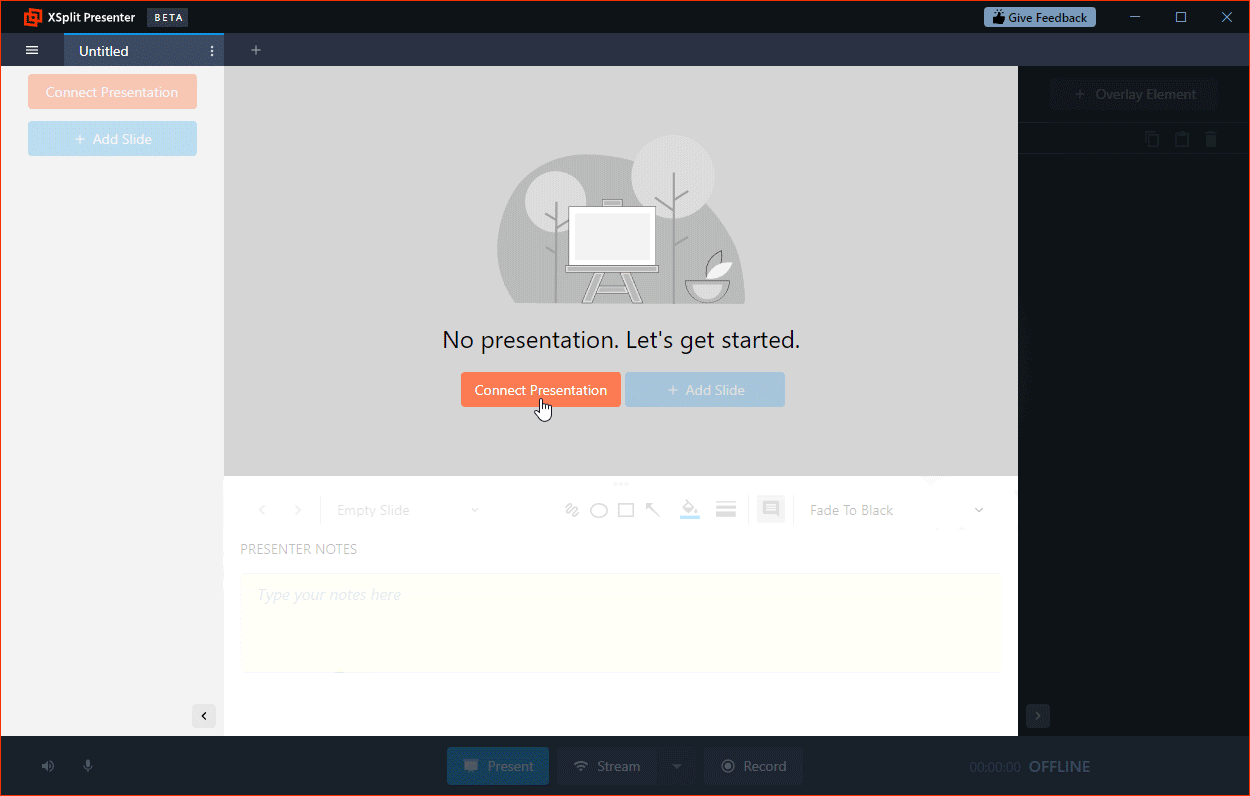 You can import local files by clicking the Browse button or provide a PDF URL for online documents then click Add.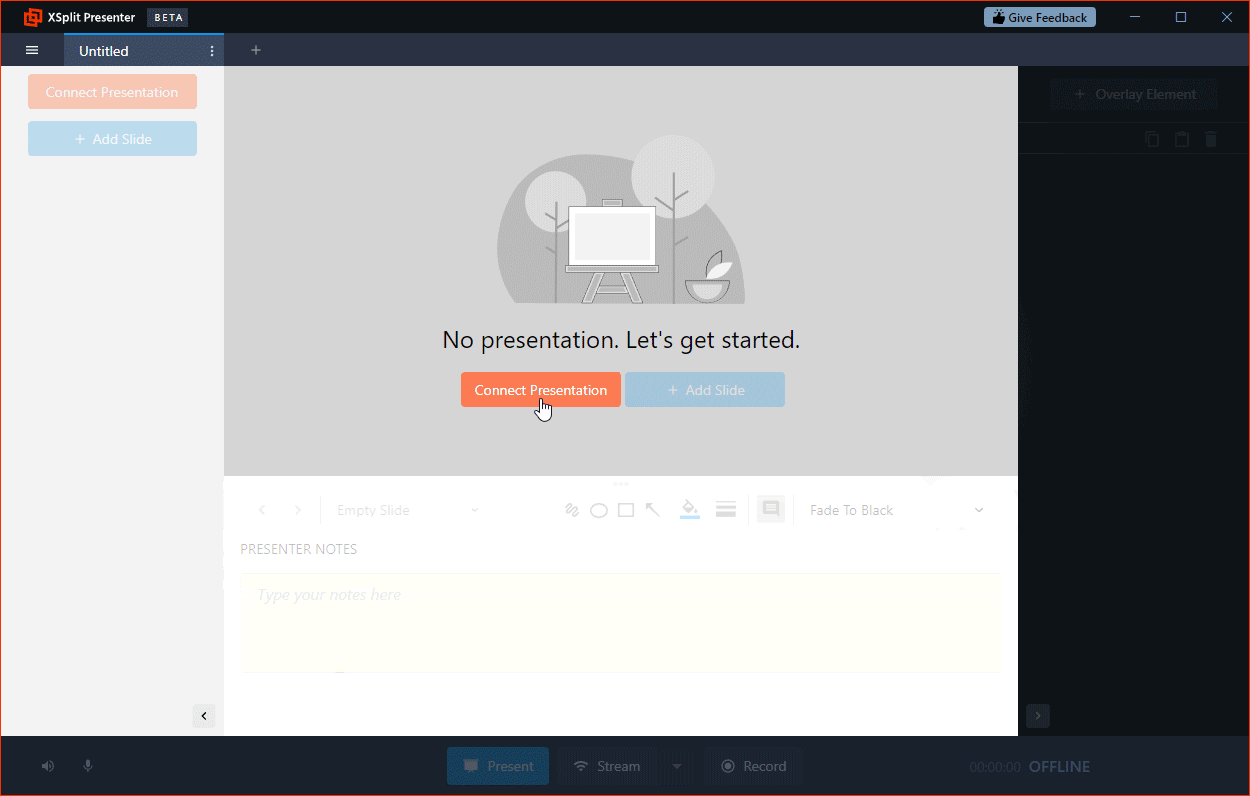 Once added, each individual slide/page from your document will automatically be added to the left pane of the application.
---
Adding a blank slide
Go to Add Slide > Blank Slide to automatically add an empty slide below your most recently selected slide.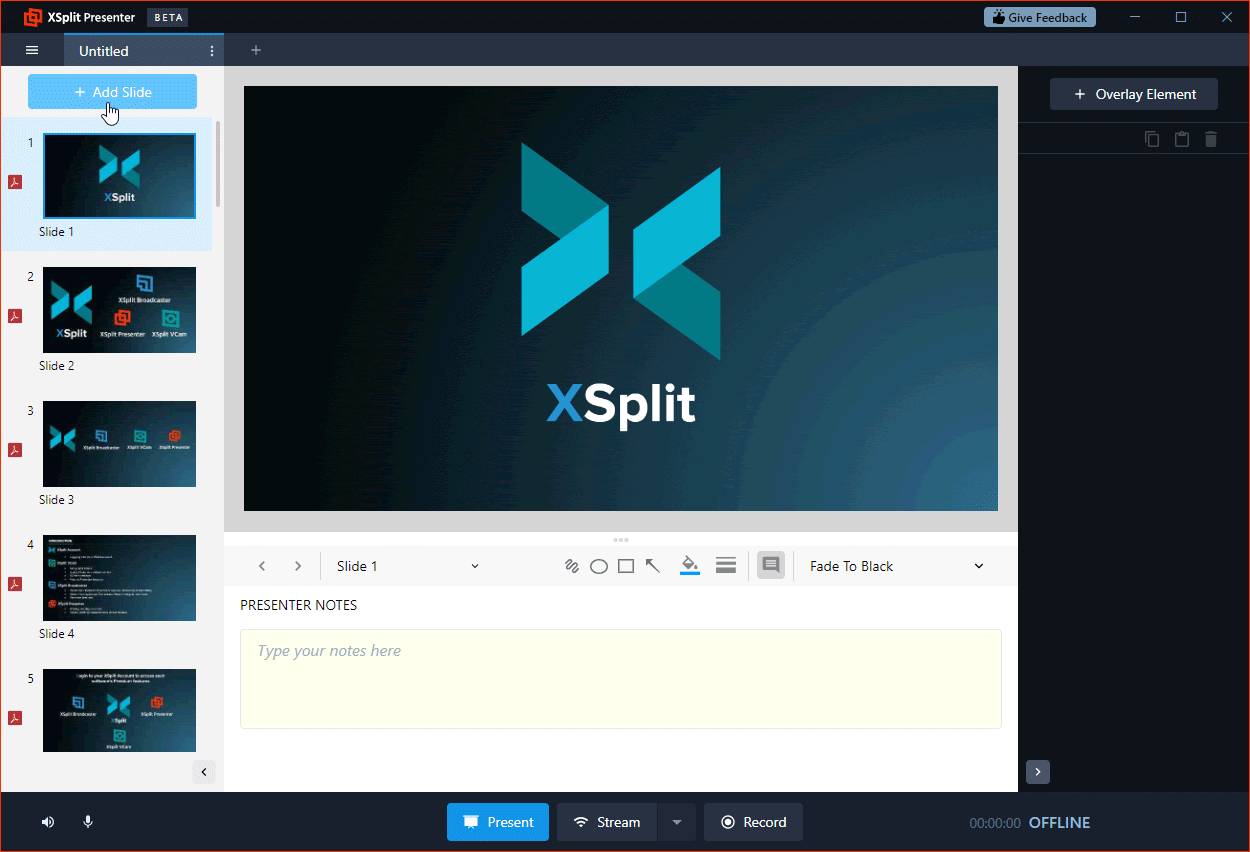 ---
Basic slide controls
There are two ways for you to switch between slides:
Clicking the slide to the left pane will display it to your preview window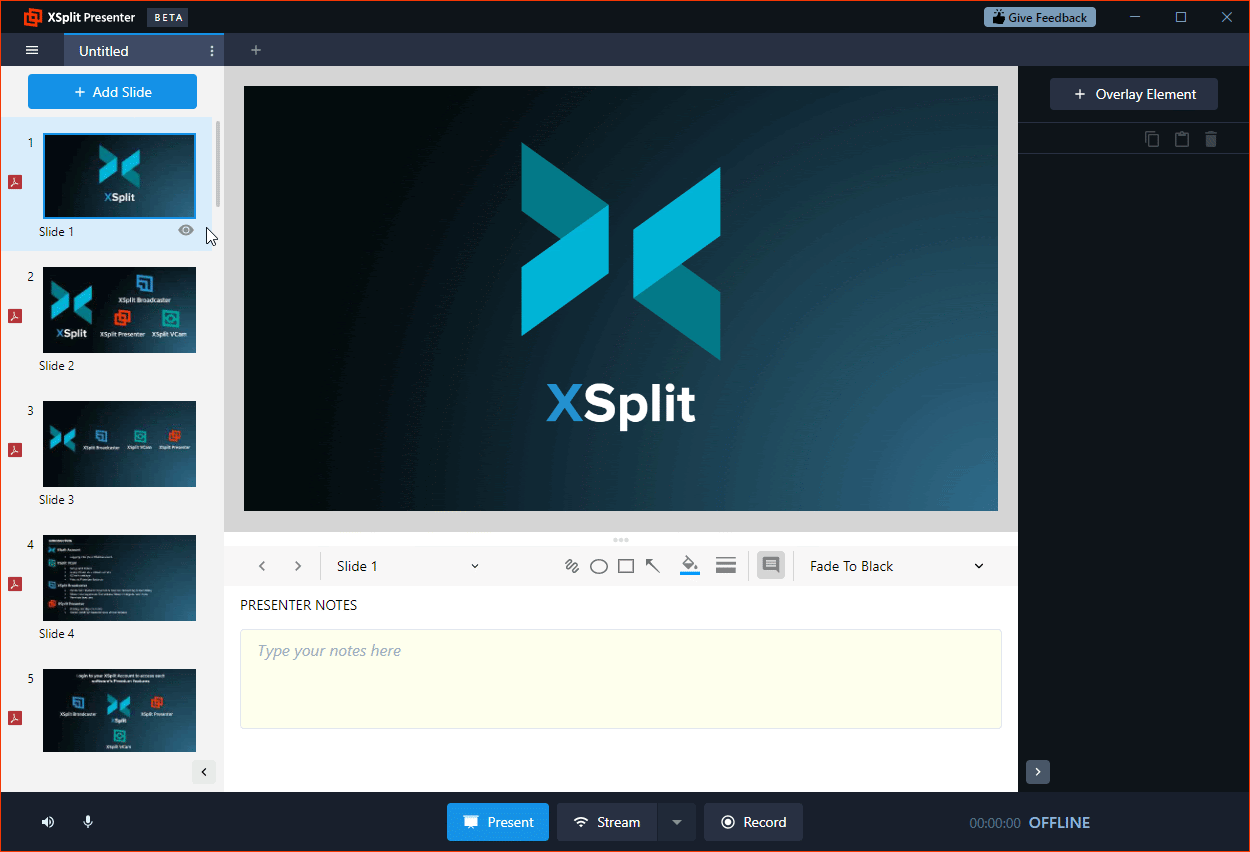 You can also set a hotkey to switch to the next/previous slide. Learn how you can set your hotkeys on XSplit Presenter by reading this guide.
---
Hiding slides
Slides can be hidden away so your viewers won't see them during your presentation. To hide a slide, hover to the slide and click the Hide Icon.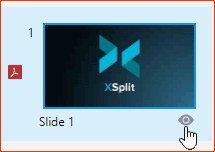 Hidden slides cannot be clicked/selected when using hotkeys in navigating your slides.
---
Re-Syncing Presentations
XSplit Presenter's Re-Sync reloads the presentation file to XSplit Presenter, ensuring that any recent changes from the source URLs/Files are also applied to your XSplit Presenter slides.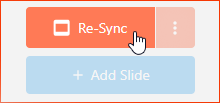 Click Re-Sync at the top-left corner of the app, just above the Add Slide button.
Alternatively, click the ellipsis in your XSplit Presentation Project tab, then select Re-sync Presentation.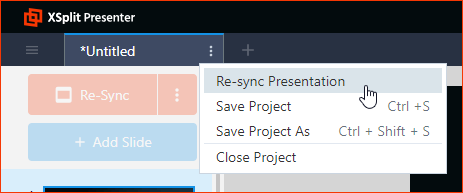 Your Presentation file will be reloaded and updated to XSplit Presentation.
If you want to open the presentation source folder (local) or via web (for online Presentation files), click the Ellipsis next to the Re-Sync button then select Open Presentation.