In addition to SAML SSO, Team License Manager allows organizations to use a one time code system to control access to XSplit applications. For educational institutions where users often use private computers, this is the ideal form of deployments. The key benefits include:
(without requirement for manual account creation)
---
Setup in Team License Manager
Make sure you have added and verified your domain license in Team License Manager. Hereafter, perform the following steps:
Select Domain License > Domain Settings

Select your domain in the dropdown

Select SSO > One-Time Code

Save Settings
---
Distribution of custom application download link to end-users
If your organization requests users to install XSplit on their own computers, it is recommended that you provide a customized download link which encodes the installer to install XSplit with only the authentication option that you set up. Using the domain in the example above, the download link for VCam would be:
https://www.xsplit.com/vcam/msi?domain=xsplitdemo.com
OR
https://www.xsplit.com/vcam/exe?domain=xsplitdemo.com
The download link will download the XSplit installer encoded to login using One-Time Code without any requirements to sign up for an XSplit account in advance.
If organization is using
automated network installation
, you can use the DN parameter for the generic MSI or EXE installer.
Read more in this article
---
Simple end-user installation and sign in using One-Time Code
If XSplit is installed using the customized link from the section above, end-users will experience a seamless sign in experience.
Press Sign In button in the application and type work or school email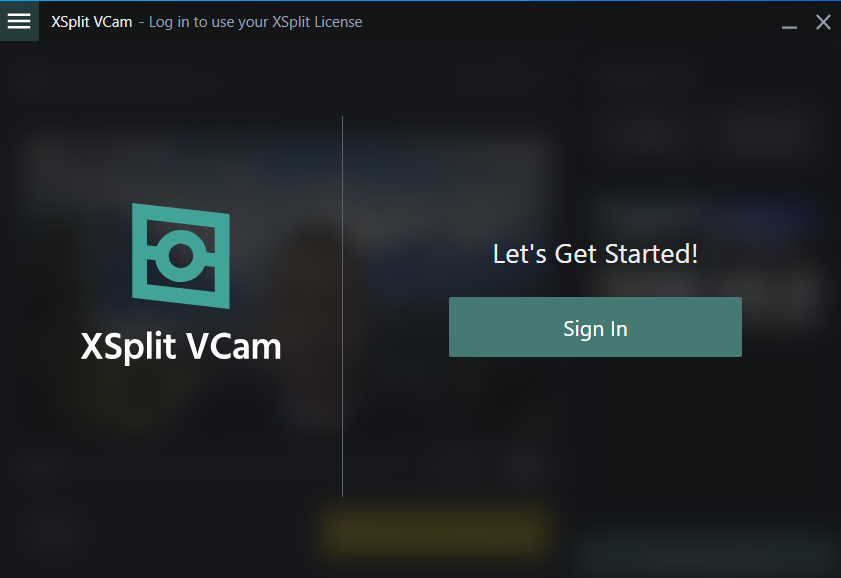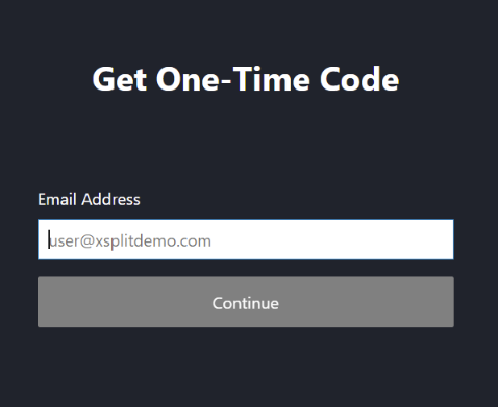 A sample of your organization's email is pre-entered in the edit box, so the users will have no doubt about what email to use.
Type the 6 digit code that was sent to the email address entered above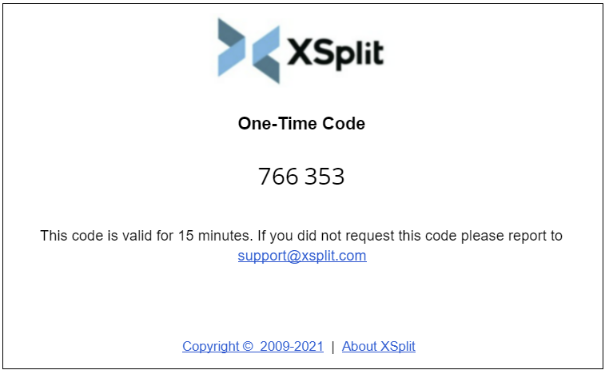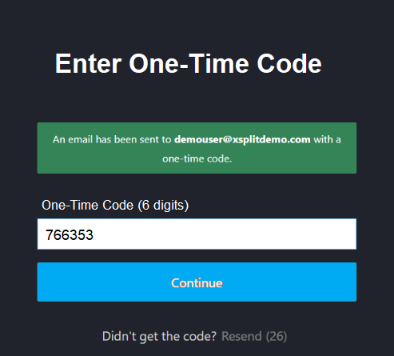 XSplit will now remain signed in and no further user action is required