There will be some cases that the Technical Support staff will request a memory dump from you to help diagnose the cause of the issue.
---
Automatically generated Crash/Memory Dump
With the release of version 4.2 of XSplit Broadcaster, a crash or memory dump file will be automatically generated when the Broadcaster app crashes or abruptly closes unintentionally.
The crash/memory dump can be located on this directory: %ProgramData%\XSplit\Broadcaster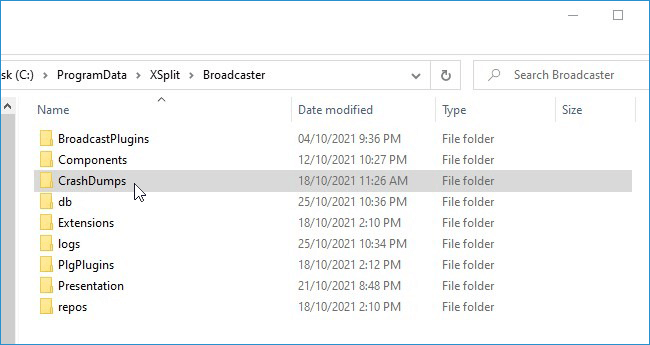 The files are automatically named as XSplit.Core.exe.(number).dmp.

After locating the dump files, right-click on the CrashDump folder then go to Send to and select Compressed. Doing so will compress the file size making it easier to transfer the files.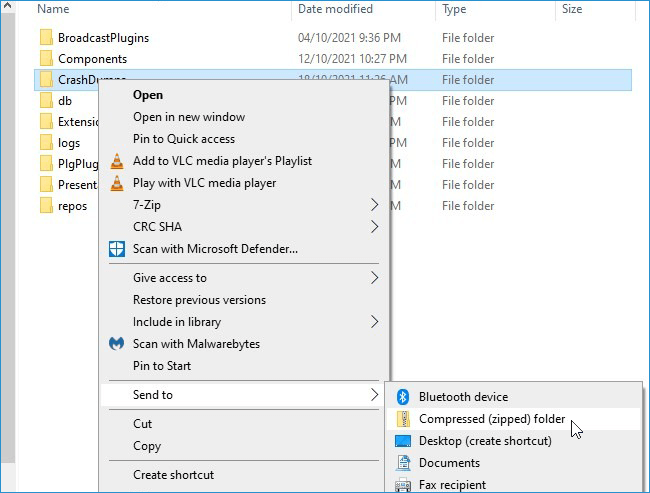 ---
Manually creating a crash/memory dump file using Task Manager
Reproduce the issue/crash on the XSplit application that you are using.

Go to Start > Run or press the Windows Key + R on your keyboard.

On the Run prompt, type taskmgr then click OK.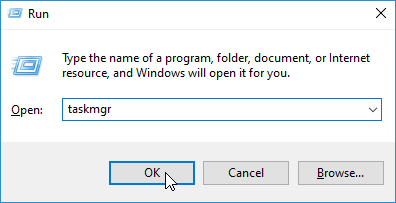 On the Details tab, look for XSplit.Core.exe process then right-click on it and select Create Dump File. On Windows 8 and 10, you may need to click on More Details to show this view.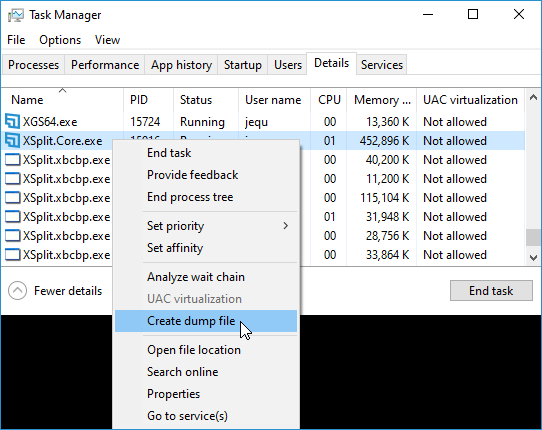 A dialogue box will appear with the location of the saved dump file. Click OK and close Task Manager.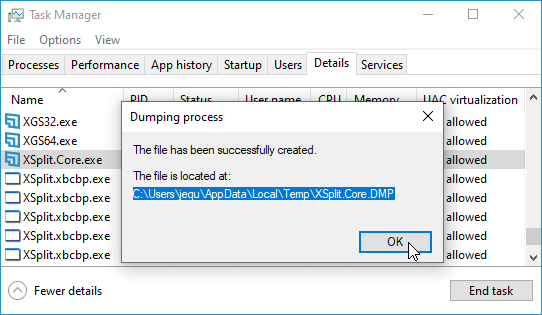 You can find the saved dump file on %AppData%\Local\Temp location.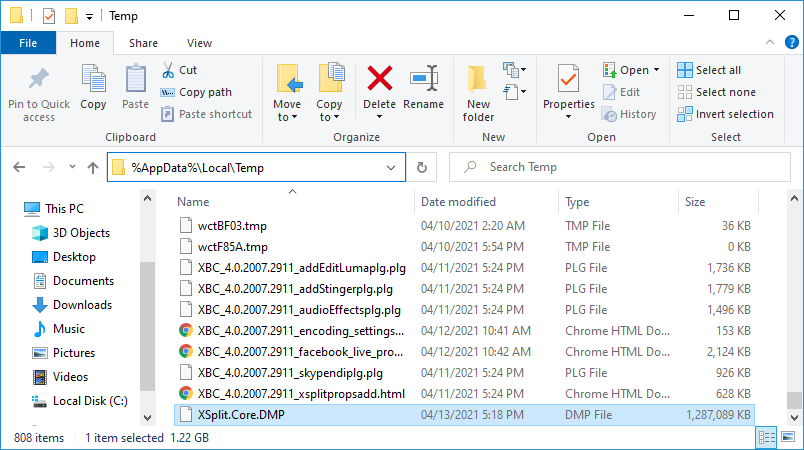 The created dump file will be too large to attach through email or the Support chat window.
We recommend compressing the dump file to a .ZIP/.RAR file then uploading it to a file-sharing service such as Dropbox or Google Drive then sending the share link to the support staff.