**Local streaming **lets you broadcast to your local area network.
You can also add your own local streaming broadcast output as a source on XSplit Broadcaster from another device or stream to another software.
Note: An updated
Java Runtime Environment
or JRE is required for this to work.
---
Setting up the Local Streaming broadcast output
Go to Broadcast then select Set up a new output > Local Streaming.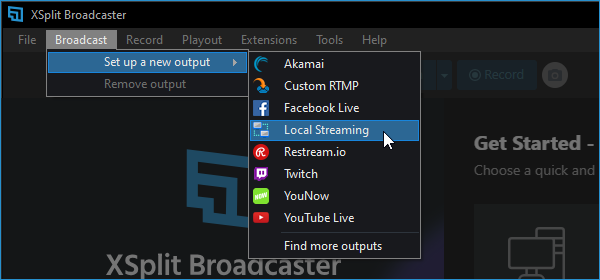 The Local Streaming Properties window will appear and you can apply your preferred configuration. Click OK when done.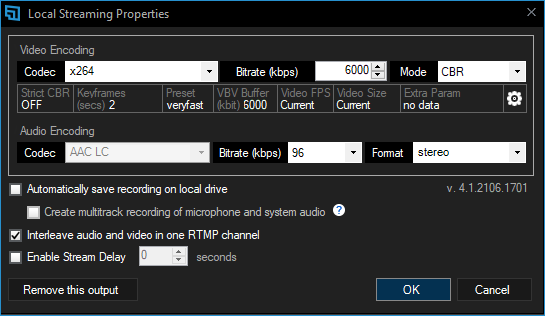 ---
Starting a Local Streaming broadcast
Go to Broadcast then click the Local Streaming output you have created.

---
Locating the RTMP URL
After starting a Local Streaming broadcast, click here on the prompt dialog box at the bottom-right corner of your screen. This will open a browser page providing the RTMP credentials.
Copy the RTMP URL from your browser.

Note: Make sure to copy the URL starting from rtmp:// and up to the end.
---
Adding Local Streaming as a source on Broadcaster
Click on Add Source > Video/Network Stream then choose RTMP stream

Enter the RTMP URL you've copied then click OK.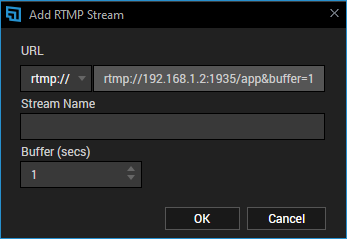 ---
Adding Local Streaming to another software
Local streaming can be added to another software that supports RTMP.
VLC will be used as an example that supports Network Stream.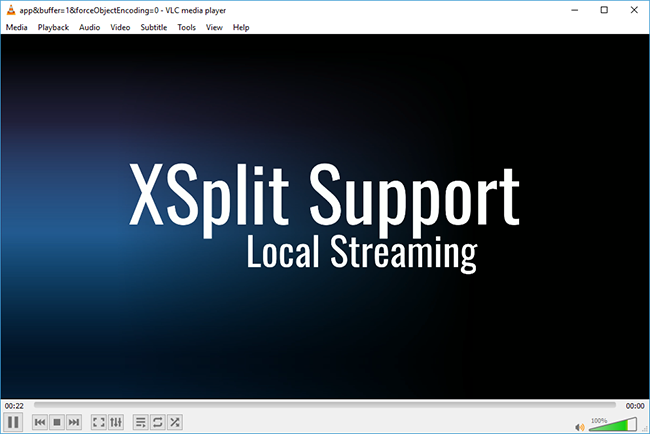 On VLC, go to Media then select Open Network Stream….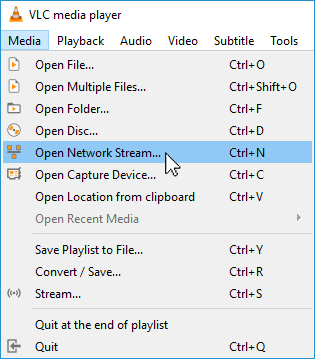 Under the Network tab, paste the RTMP URL and click Play.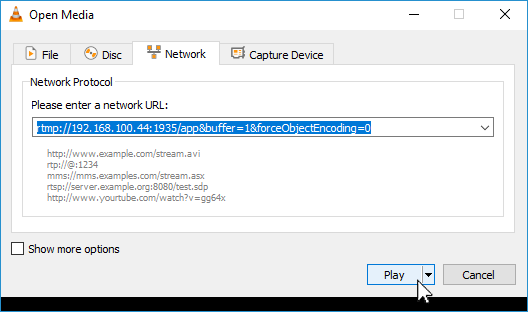 ---
What to check if Local Streaming is not working
The first time you broadcast, a Windows Security Alert prompt will appear.
Click Allow access to authorize your computer to stream.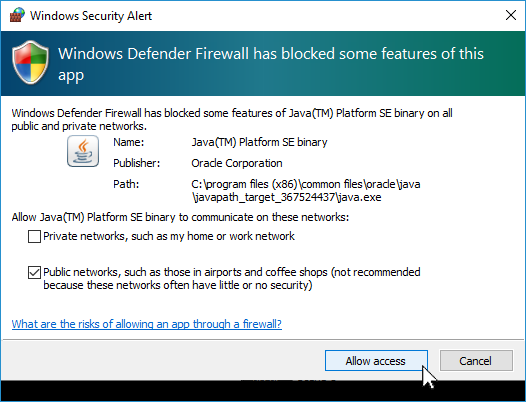 All of your devices should be connected to the same local area network.
Your local area network should be connected to the Internet.