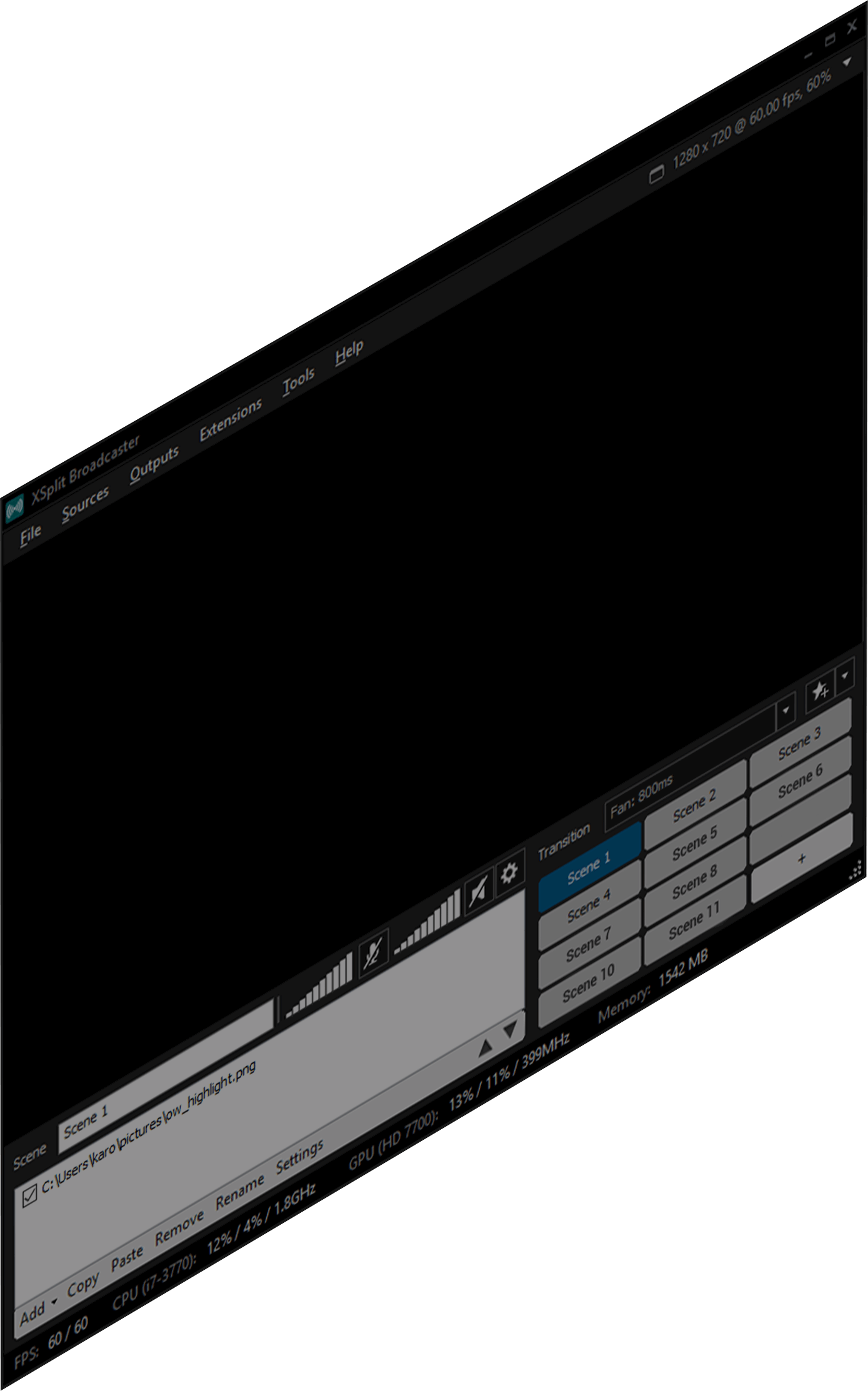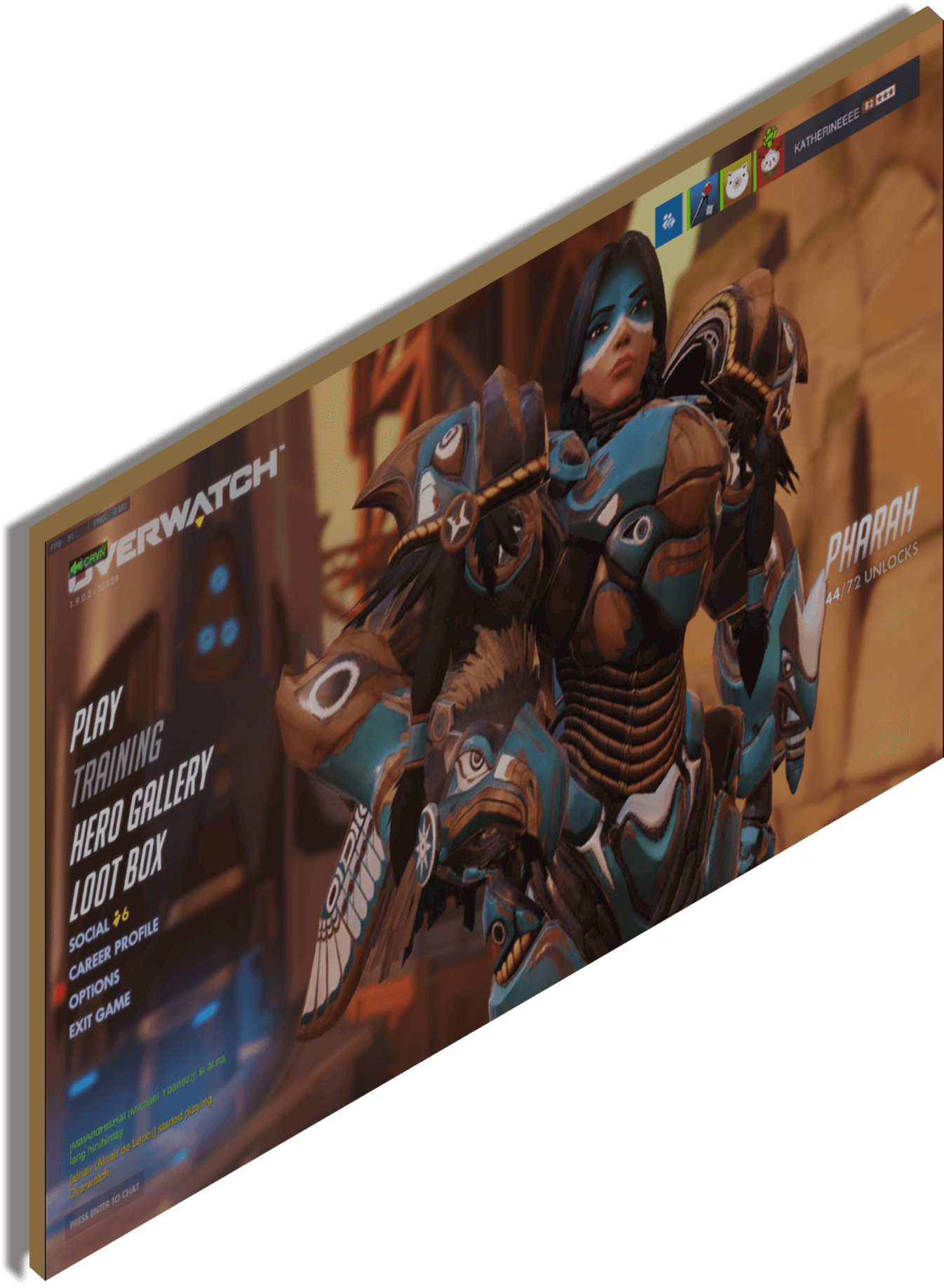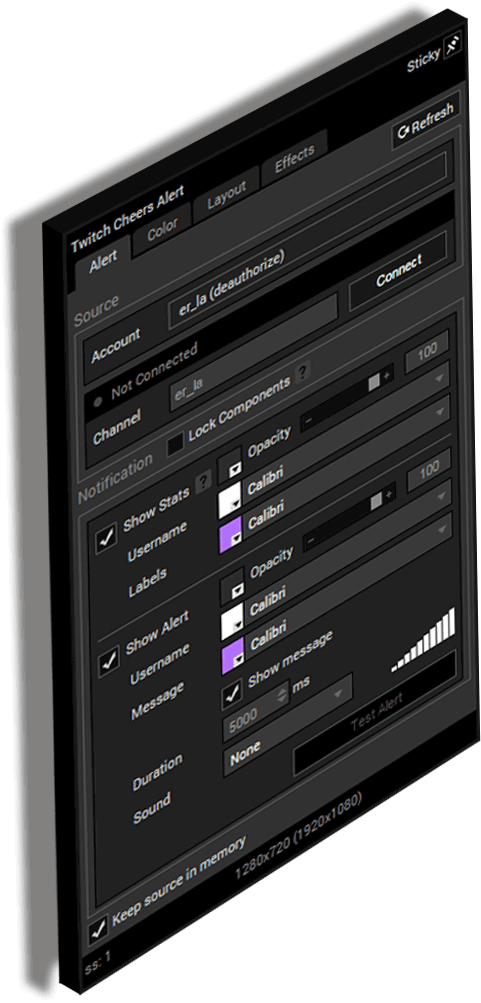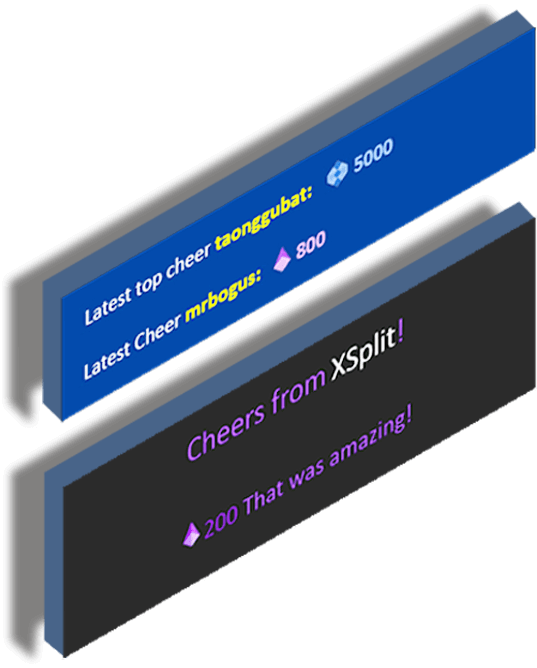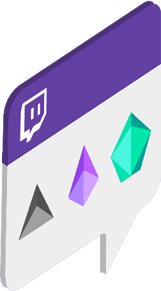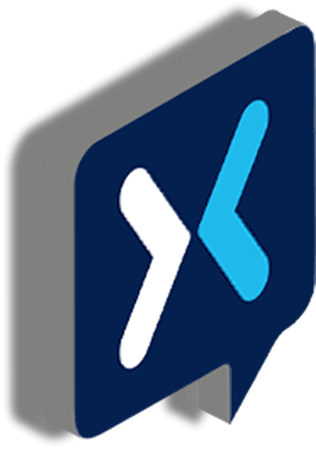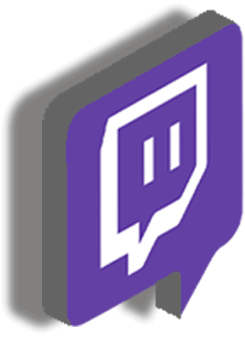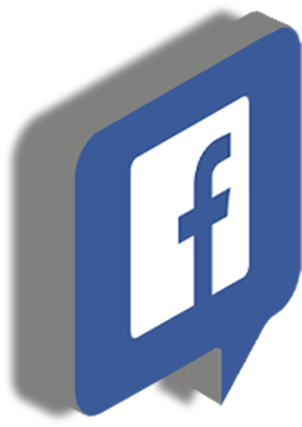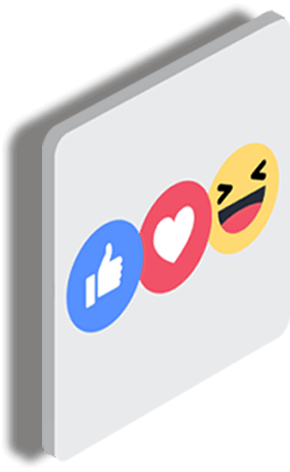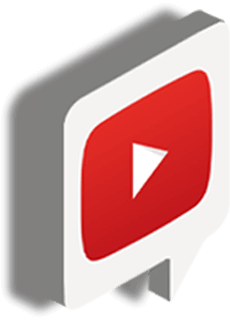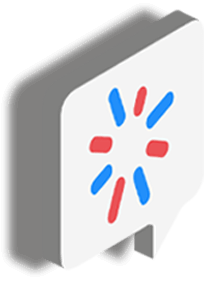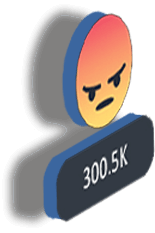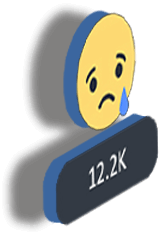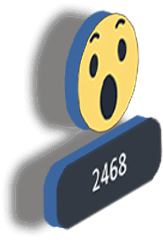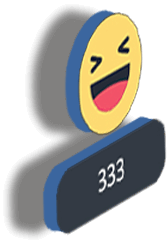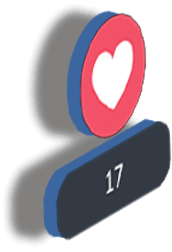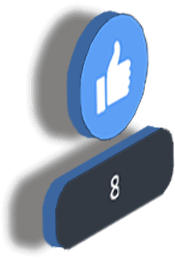 XSplit Broadcaster - это революционное аудио/видео приложение, которое позволит вам создавать профессиональные прямые трансляции и видеозаписи высокого уровня.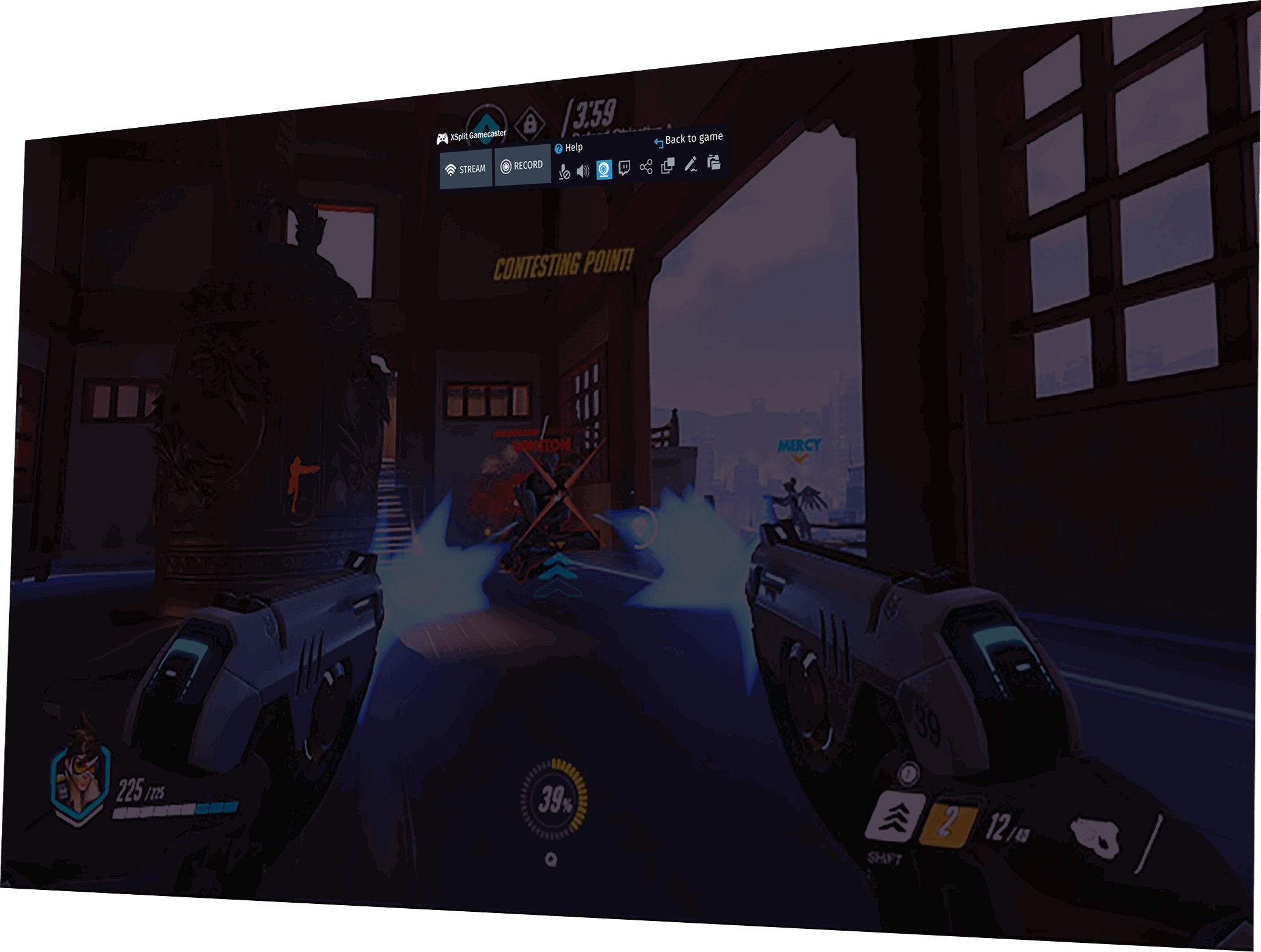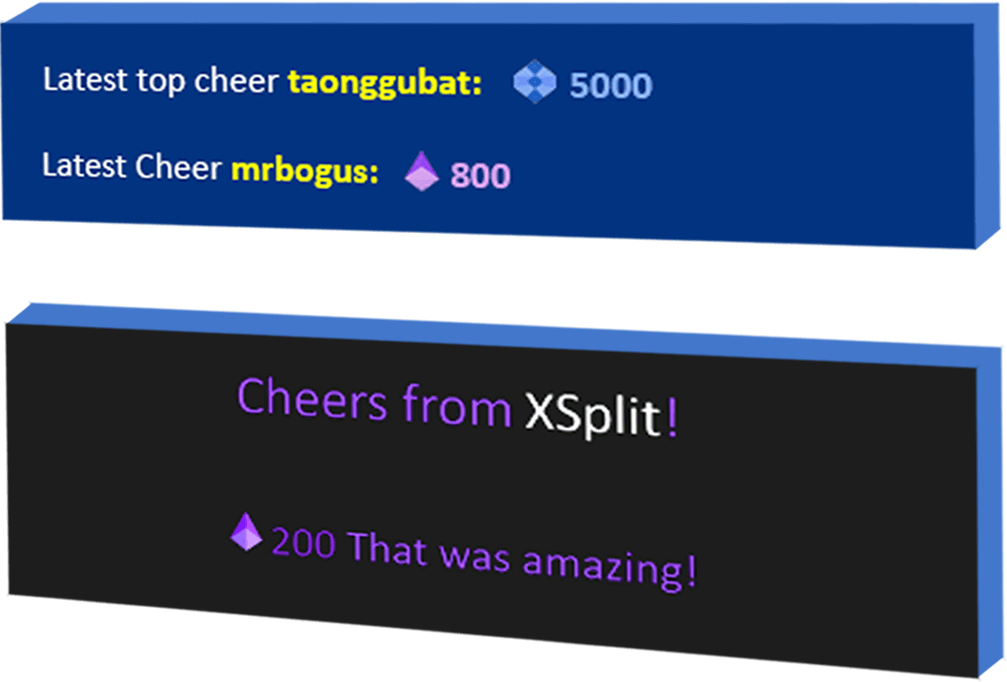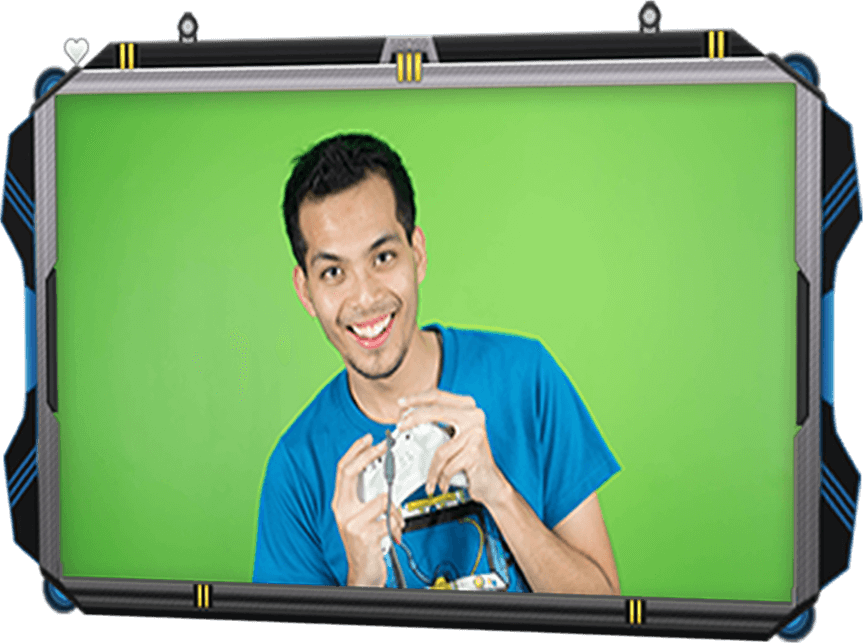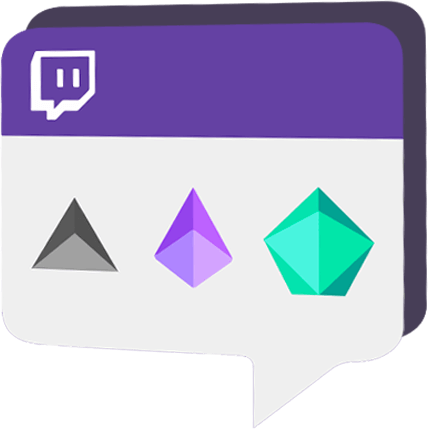 XSplit Gamecaster-это самый простой способ стримить и записывать ваши величайшие моменты игр нажатием одной кнопки. Идеально подходит для того, чтобы поделиться вашей игрой.
Two Applications, No Cost

Support all Capture Cards

XSplit Broadcaster and XSplit Gamecaster works great with all major capture card brands including Elgato, AverMedia, Hauppauge, Magewell and more! For a full list of supported devices click here.

Display Your Web cam and Remove Background

It's easier than ever to add, resize and reposition your webcam, whether you're streaming or recording gameplay. Activate Chroma Key and makey your broadcast even more immersive using a green screen transparency effect.

Professional production Features

If XSplit Broadcaster, is your canvas then multimedia sources are your paint. When producing a broadcast, add everything from your videos and music to your webcam and remote guests from skype. Utilize enhanced audio features for higher fidelity sound, and preview and edit new shots before going live with our scene preview editor.

Custom Plugins and Integrations

XSplit Broadcaster features a wealth of customizations thanks to our plugin store, letting you further personalize your broadcast with donation alerts, music requests and more. You can even develop your own! The possibilities are endless.

Edit and upload Recordings

XSplit makes it easy to sort through and manage any recorded gameplay, letting you even assemble and edit together captures with in-built editor. Once finished simply upload your videos straight to YouTube and share them accross your favorite social networks, all without leaving the application.

Chat and Follower Notifications

XSplit makes interaction easy with friends and fans, whether using the integrated chat or by sharing when you go live directly to Facebook and Twitter. Being able to broadcast from a single screen is important which is why whe have also added in-game follower notifications for Twitch for XSplit Gamecaster.
XSplit has collaborated with gaming's most popular brands, and is a proud supporter of indie game development, live production and helping content creators globally.