Need 5 or more licenses for your organization?
Looking to buy a single license?
1. SPECIFY
WHAT ACCOUNT TO APPLY THE PURCHASE
WHICH XSPLIT ACCOUNT YOU APPLY YOUR LICENSE KEY
 TO
You need to have a registered XSplit account to make a purchaseredeem your License Key. Login using the form below so we can check your license status and give you the best offer available forassociate your new license to your account!
Below are your login credentials. If you wish to apply your purchaselicense key to a different account, click on "Use Different Account". If you want to use the XSplit account you are currently logged into, proceed to choosing your license and payment optionstyping in your license key code below.
You need to have a registered XSplit account to make a purchaseredeem your License Key. Just fill out the form below and you're going to be one step closer to enjoying XSplit Broadcaster!
You have used a strong password.
Passwords with special characters will only be usable and compatible with XSplit Broadcaster 1.3 and up.
Notice
x
If this box isn't checked we can't keep you up-to-date on special offers and the latest news. Should you wish to unsubscribe later, you can do so any time.
SplitmediaLabs will never share any information collected from you. View our Privacy Policy
Login
REGISTRATION SUCCESSFUL!
Your XSplit account has been successfully created. Check your email for instructions on how to manually activate your account. You can still use your non-activated account for up to 24-hours. 
You are now automatically logged in as
Notice
The license that you have is a so called Bulk License, which means that it is controlled by an owner/manager. This manager can, at any time, revoke or change your license settings so the above expiry date and license type may be changed at the discretion of the manager. If you wish to extend, redeem a certificate, or make any changes to your license, you should contact your license manager.
Manager Full Name :

Manager Email :
---
You may also alternatively choose to leave this Bulk License after which you can freely purchase a regular XSplit License and will no longer be associated with the Organization managing this account. You can do this by clicking on the button below.

Confirmation:
You will lose your existing license and be converted to a free user. Note that some features of XSplit Broadcaster are not available for free users. If your license has already expired, disregard this message and just click on the Yes button.
Are you sure you want to continue?
2. SELECT LICENSE AND DURATION
Compare Licenses
All XSplit licenses work with both XSplit Broadcaster and XSplit Gamecaster (one license covers both).
An XSplit license applied to your XSplit account unlocks various feature levels.
3. SELECT A PAYMENT OPTION
Need more than 1 XSplit License?
Buying XSplit Licenses in bulk has several advantages :

Depending on your chosen license type, you may get a certain number of free licenses!
Accounts can be administered ( users can be added / removed at any time ) by the Bulk License Managers in their very own License Management UI! For a quick demo, check out this short introductory video.
There are no limitations on changing users for the same license. You may change as often as you want, but you will use a Change Credit every time a new user is attached to a license.
When buying licenses, a number of change credits are already included for each license.
For teams and enterprises, who have no guarantees that it is the same users or employees who will need to use over a period, this is the perfect solution!
Number of License (Minimum , Maximum per transaction )
license
Price
Notice
x
Your email address must be verified to be able to purchase. Please check your mailbox and follow the instructions before you continue. If you have not received an email, please contact us.
* You must agree to our Terms and Agreements before subscribing to our product.
FREE
Everything you need to get started
PERSONAL
Everything in XSplit Free plus
PREMIUM
Everything in XSplit Personal plus
Includes XSplit Broadcaster & XSplit Gamecaster
Perfect for casual content creators
For Professional Broadcasters
Watermark-free HD Ready broadcasting
(more)
Full HD broadcasting at 60fps and beyond
Access all features of XSplit Broadcaster & XSplit Gamecaster
Efficient Software and hardware video encoding
(more)
Superior Audio Codec Support
Studio style Live Preview Editor
Free Software Updates
Enhanced Production Tools
(more)
Professional Audio Mix Preview
Add effects with Source Transitions
General Features
Resolution
Watermark if > 720p
Unlimited
Unlimited
Audio Codec
AAC 96 kbps. mono
AAC
AAC
Capture Format and Maximum FPS
MP4/FLV - 240 fps Watermark if > 30 fps
MP4/FLV - 240 fps
MP4/FLV - 240 fps
Upload and share videos with the Recording Manager
Professional grade software and hardware video encoding
(more)
Stream integration with Twitch, Hitbox, YouTube Live etc
Free software updates with professional customer support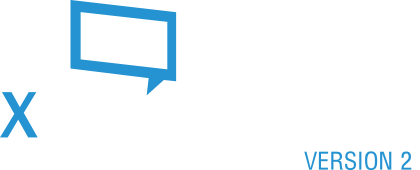 Use XSplit Gamecaster with all your PC Games
Add and reposition Webcam
Share your broadcast across social networks
Twitch subscriber and follower notifications
In-game Twitch Chat integration
Video Game Console Capture
Green Screen Transparency Effect
Content: Games, Text, Multimedia, HTML, IP Camera etc
Virtual Camera
With Watermark
Audio Source, Local Streaming, Stream Delay
Simultaneous broadcasting to multiple stream services
Source Transitions and Projector
Preview Editor and Audio Mix Preview
Source and global script plugins