Express Video Editor
You can open the Express Video Editor by going to Tools > My Recordings and right clicking on a recording and selecting Express Edit: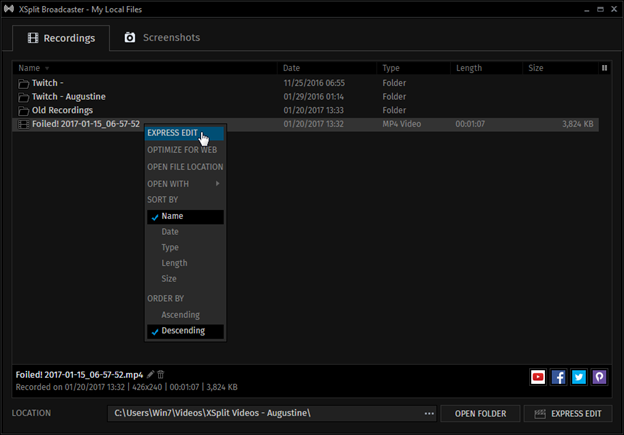 Note: You can also open the Express Video Editor by going to Tools > Express Video Editor
Here is an example of what you could see once you open the Express Video Editor: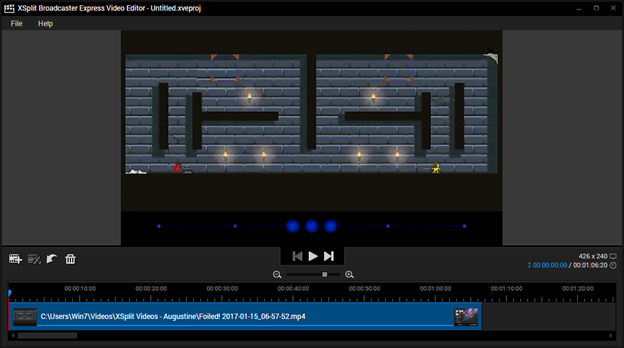 Timeline
The timeline shows the active video clip highlighted bright blue while non-selected clips are dark blue. The blue cursor shows the currently selected position in the timeline. The blue cursor can be moved with the mouse or set manually with the mouse wheel by clicking on the blue timestamp on the right of the timeline. Finally, the red points on the timeline are cue points set with the cue point hot key during recording. Once these are clicked on, the blue cursor will move immediately to that point:

File Controls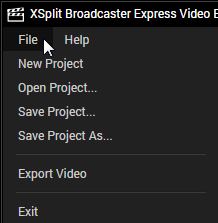 Editing Controls

Film & Plus symbol: Allows you to add videos to the express edit project.
Film & Scissors symbol: Lets you to split a video file based on the position of the blue cursor on the timeline.
Undo Symbol: Undos the last change that was made to the express edit project.
Trash can symbol: Removes any video that is selected on the timeline.
Playback Controls

Rewind/Play/Pause/Fast Forward: Clicking on the rewind or fast forward icons will move the blue cursor in one second intervals, while holding down on the icons will move through the timeline more quickly.
Zoom: Use this slider to zoom in and out of the timeline for more precise editing.